Horner insists you 'can't blame' Perez for race-ending incident in Mexico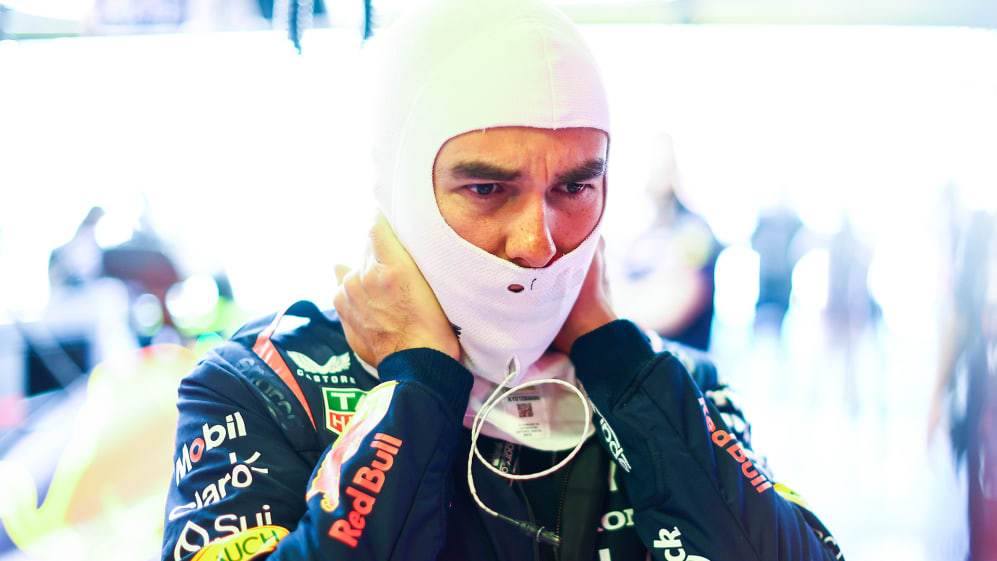 Sergio Perez's hopes of a third straight podium at his home race were dashed at the very first corner on the very first lap, the Mexican colliding with Charles Leclerc and being pitched up into the air. The resultant suspension damage was more than enough to force his retirement from the race, and further heap the pressure on after a run of difficult results.
It's not been a season to remember for Perez, who has had a string of poor qualifying performances, which have often left him too much to do come race day. His task has only been made that bit harder by the winning rampage his team mate has been on, highlighting the stark differences between their seasons. Max Verstappen now has 16 Grand Prix wins this season, Perez just the two.
READ MORE: Verstappen 'very proud' after record-breaking 16th win of the season in Mexico City GP
But with the Mexican fans flooding out of the stands early on Sunday after their hero spent the race shaking hands with his pit crew in his 'civvies' while the rest were out on track still racing, team boss Christian Horner was quick to defend his under pressure driver.
"On one side, elated to have won the race, keeping that winning momentum going," Horner said afterwards. "But on the other side, desperately disappointed for Checo, going for the lead of the race, a racing accident down at Turn 1. To go out on the first lap in front of your home crowd, really painful for him.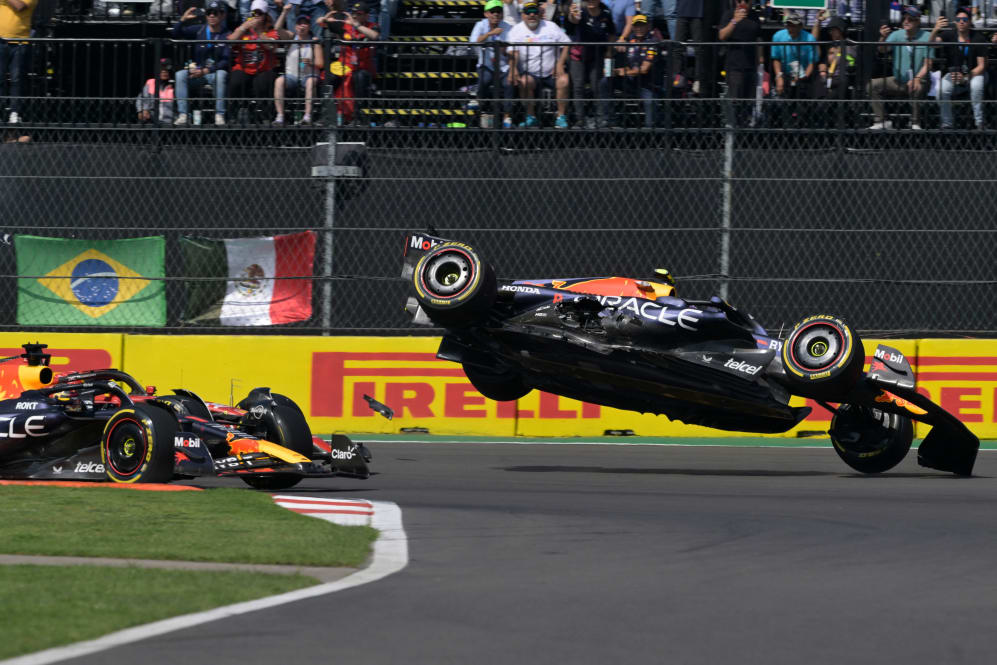 "He was very emotional as you can imagine, but he is a racing driver – he had to go for it. You can't place the blame on any of the drivers, three into one is always going to be tough into one corner. And he had a rocket ship start, probably his best start of the year. And he was going for it in front of his home crowd."
The problem for Perez was that his start was almost too good, and he found himself with no cars in front and the lead beckoning as the drivers began to judge their braking points into Turn 1. After such a tough season where opportunities to win have been few and far between, it is all too easy to imagine what was going through his mind – before even factoring in the desire to win in front of his home crowd.
As he limped back to the pits and the team began assessing the damage, with it becoming swiftly apparent that he wouldn't be heading back to the track, Perez was seen hammering the steering wheel with his hands in obvious frustration – although he cut a much more considered figure when he spoke to the media a little later on.
READ MORE: 'I paid a high price' – Perez admits he 'took a risk' in race-ending incident after hoping to win in Mexico
"Of course, it is tough for him, but he is our driver and we want him to achieve what we know he is capable of, and we'll continue to support and protect him," said Horner, when asked about the rumours that are swirling around the paddock regarding Perez's future at the team and in the sport.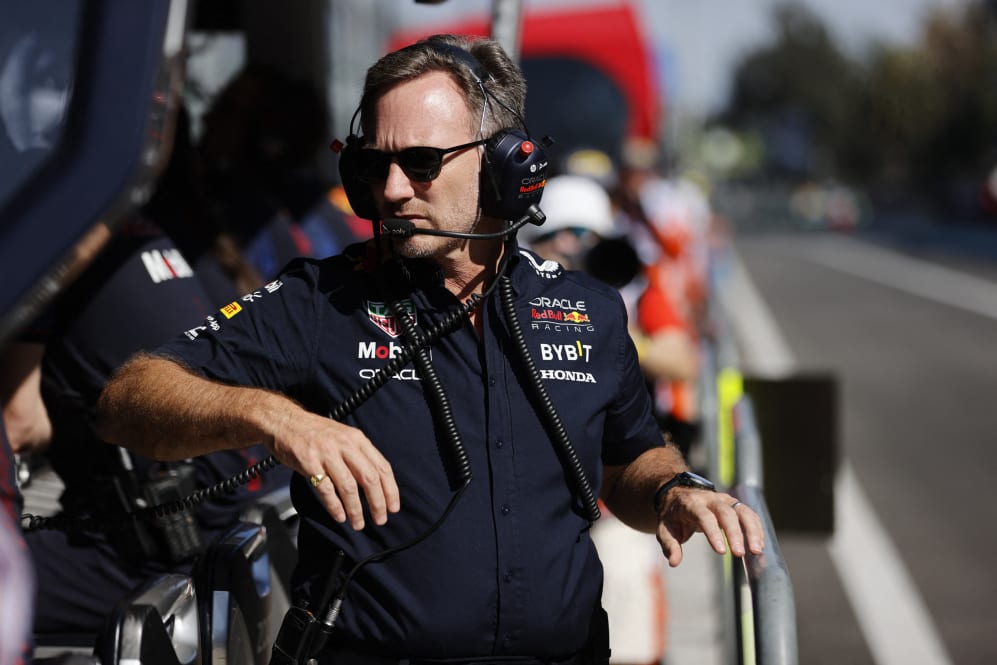 "He's got 13 years of experience in Formula 1, and when you are going through a difficult moment it's important to support him. He was having a great weekend up until that point."
Perez's performance wasn't just in stark contrast to his race-winning team mate's but also to Daniel Ricciardo's, the AlphaTauri man marking his return from injury with a strong drive to seventh to haul his team off the bottom of the constructors' standings.
READ MORE: 'It's definitely more fun fighting at the front' – Ricciardo eager to maintain AlphaTauri's shock Mexico pace
"You couldn't fail to be impressed by Daniel this weekend, his qualifying was outstanding yesterday," said Horner. "He can take a lot of confidence coming back from injury, he's had a rough time over the last couple of months, sitting on the side lines.
"That's the Daniel we are used to seeing. Confidence is such a thing, his confidence is coming up, Checo – we just need him to have a confidence-boosting result and he could have had it today but it wasn't to be."