Horner praises 'bright' Albon after debut Red Bull sessions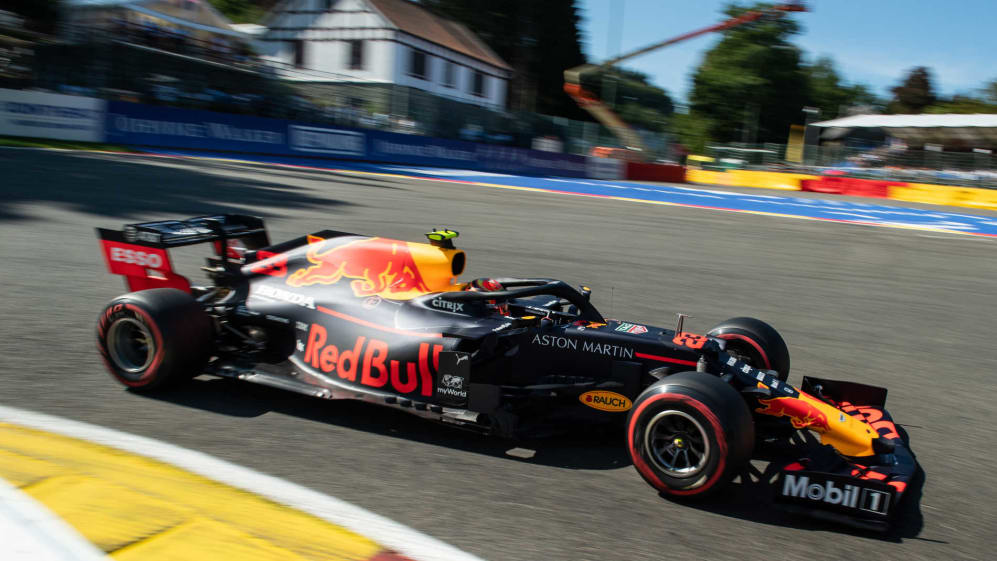 Red Bull boss Christian Horner was full of praise for debutant Alex Albon after he stepped into one of the team's cars for the first time on Friday, having been promoted from Toro Rosso during the summer break.
He has nine races to prove his worth to Red Bull and secure a seat alongside Max Verstappen in 2020, and it seems that Albon has hit the ground running.
"He's done a very good job considering he's not sat in the car previously, he's got in, he's got a very good feel, he's giving feedback very consistent with that of Max's and he's done a pretty decent job on his first day," said Horner.
Albon finished fourth in FP1, 0.077s off Verstappen, and 10th in FP2 as he ran a different programme to his team mate, who ended that session sixth.
"I haven't seen all the analysis but he's certainly within a few tenths which is very encouraging and at this circuit and this venue they've been running different programmes in the afternoon and he's done one bit in the simulator for us and two sessions in the car," explained Horner.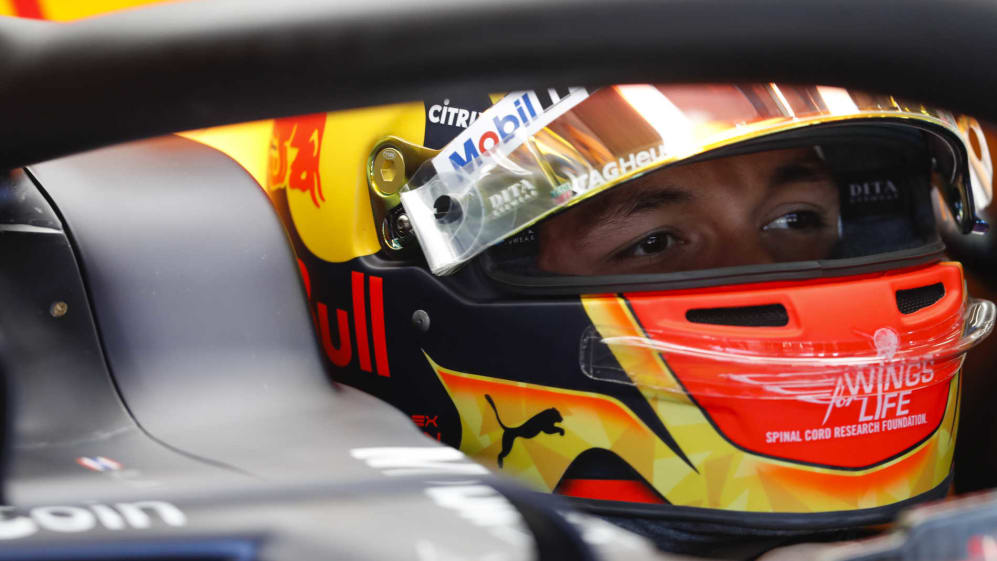 "There are quite a lot of differences to the Toro Rosso that he's had to adjust to… you can tell he's very bright, he's intelligent and he's asking all the right questions so I'd say it's been a positive first day."
For his part, Albon described Friday as "a bit like your first day at school".
"It felt pretty good," he added. "I kept it on the black stuff and I'm enjoying it. I'm just trying to take it slowly, get as many laps as I can and understand the car as I'm still learning."
While Red Bull's line-up for 2020 hasn't yet been finalised, Albon is clearly doing his utmost to impress his bosses. And there's no better person to show him the ropes than Verstappen, according to Horner.
"Max, whilst he's the younger one, he's actually the more experienced one, so Alex is looking very hard at his data and trying to learn as much as he can from Max."
Although he'll start towards the back of the grid in Belgium, the silver lining for Albon, according to Horner, is that this is a "slightly less pressurised weekend, which is probably a good thing for him."
Just a small respite from the myriad expectations surrounding a mid-season Red Bull debut, then.