Horner responds to Russell's suggestion that Red Bull are sandbagging with their RB19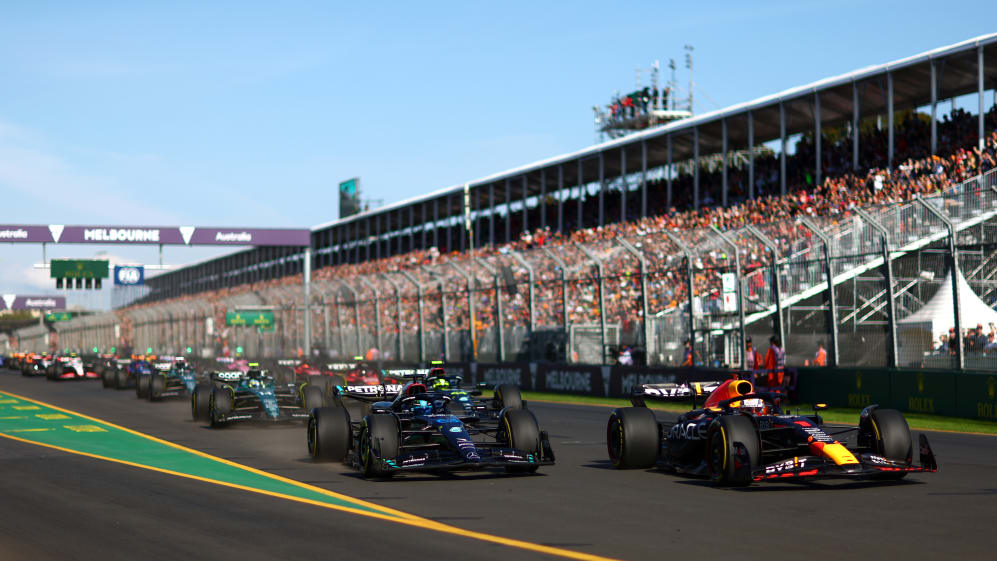 Christian Horner has joked that George Russell was "very generous" to suggest Red Bull are holding back their full potential and boast an advantage as significant as seven-tenths of a second per lap over their nearest rivals.
Reigning world champions Red Bull have enjoyed a dominant start to the 2023 F1 season, taking pole position and victory at all three Grands Prix so far – including one-two finishes in Bahrain and Saudi Arabia.
READ MORE: 'Thankfully we weren't part of it' – Horner relieved to see Verstappen avoid 'chaos' and bag first Melbourne win
With Aston Martin, Ferrari and Mercedes battling it out for the 'best of the rest' positions, Russell said after the Australian Grand Prix that Red Bull have "no reason to be pushing" given the raw speed of their RB19.
"For sure, they're holding back. I think they almost are embarrassed to show their full potential. I think realistically they probably have [a] seven-tenths advantage over the rest of the field," the Mercedes driver told the BBC's Chequered Flag podcast.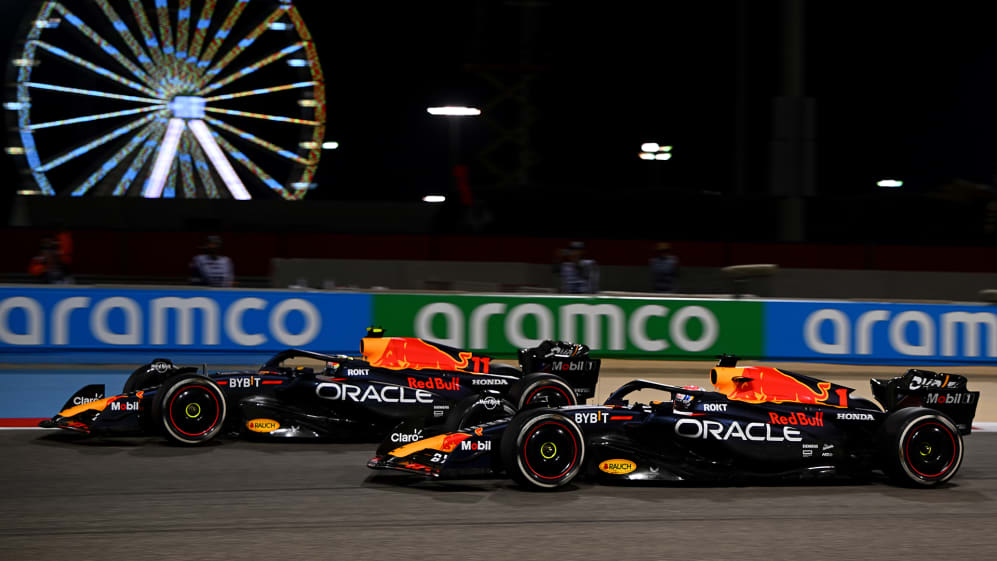 "I don't know what the pace difference looks like at the moment, but Max [Verstappen] has got no reason to be pushing it, nor [have] Red Bull. They've done a really great job to be fair to them, we can't take that away, and we clearly have to up our game."
When Red Bull boss Horner was told about Russell's remarks, he quickly pointed to Mercedes's run of seven consecutive drivers' titles and eight straight constructors' crowns between 2014 and 2021, saying: "Okay, that's very generous of him. His team of all people would know too well about those kind of advantages."
READ MORE: Verstappen 'very happy' with maiden Australian GP win – but says rules were 'not followed' in Lap 1 Hamilton tussle
Pushed if there is any truth to the comments, Horner explained that both Verstappen and Sergio Perez would have been managing their pace at times during the Australian Grand Prix – given that they were racing to a one-stop strategy before the Safety Car and red flag dramas.
After being passed by both Mercedes drivers at the start, Verstappen bounced back to take victory and reclaim the championship lead from Perez, who rose from the pit lane to fifth following a qualifying crash and car modifications.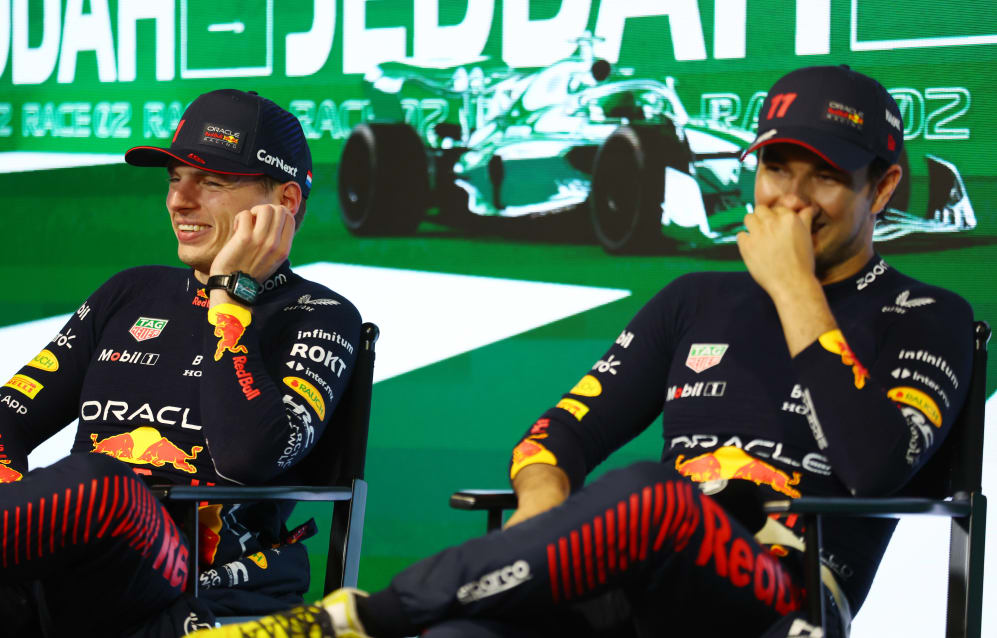 "There's always an element of managing that goes on in any race. Because it was a one-stop race, and a very early one-stop race, of course there was an element of tyre management which was going on, which was what they were doing," the Red Bull team boss continued.
"[But] Checo wasn't hanging about; he wasn't cruising around, holding back seven-tenths per lap because he didn't want to show it – the grid was certainly a little bit closer at this venue."
F1 NATION: Damon Hill answers your questions on Max Verstappen, Lance Stroll, Mercedes and more...
Red Bull hold a 58-point advantage over Aston Martin in the constructors' standings after round three, while Verstappen leads the drivers' battle by 15 points over Perez.