'Thankfully we weren't part of it' – Horner relieved to see Verstappen avoid 'chaos' and bag first Melbourne win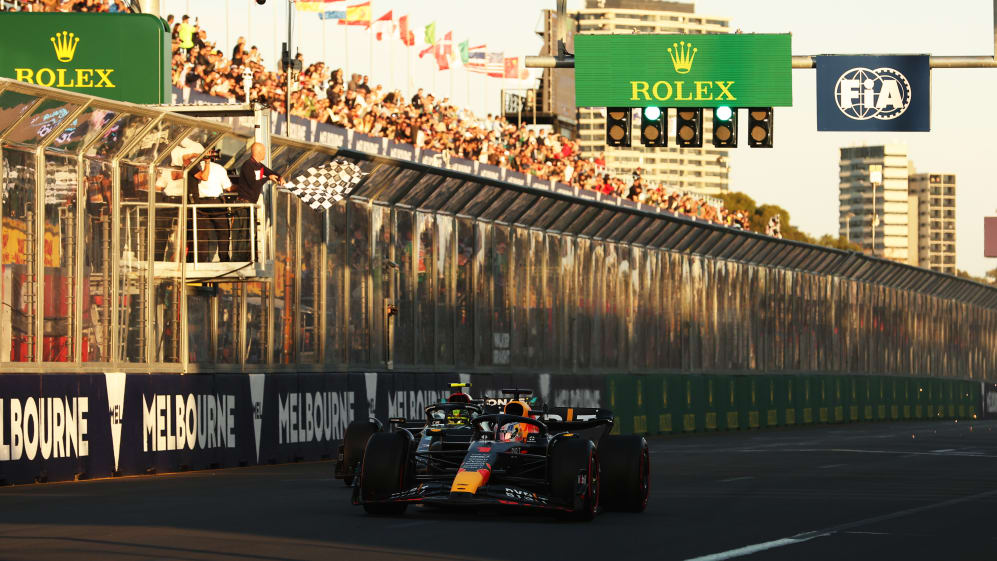 Red Bull team boss Christian Horner admitted his relief after Max Verstappen crossed the line to secure victory in an Australian Grand Prix impacted by several accidents, Safety Cars and red flags.
Verstappen started Sunday's race from pole position and, after losing out to both Mercedes drivers on the opening lap, fought his way back into the lead and pulled clear at the front of the field.
READ MORE: Verstappen takes first-ever Australian GP win amid huge drama in Melbourne
However, a late red flag triggered by Kevin Magnussen's crash set up a restart with just two laps remaining, meaning the trademark Horner foot movement went into overdrive on the Red Bull pit wall.
Verstappen managed to keep his lead off the line, though, before further incidents – including a clash between Carlos Sainz and Fernando Alonso, and a collision between the two Alpines – signalled another stoppage.
"When you're the leader, you can only lose from that point," said Horner, when asked about the final standing restart and the prospect of Verstappen having to defend his lead in a dash to the finish.
"It was just a question of go out there and do the best start we could. We'd had two pretty average starts in the previous two attempts, but the third one, he nailed, and all the chaos ensued behind him, which thankfully we weren't part of.
"Then obviously the red flag came out, and the race was never going to get restarted after that – a few cars sustaining quite a bit of damage at the end there."
READ MORE: Verstappen 'very happy' with maiden Australian GP win – but says rules were 'not followed' in Lap 1 Hamilton tussle
Horner went on to explain that, in addition to the risk of contact between cars, the extra starts put more pressure on components such as the clutch and driveshaft – only adding to the nerves.
"The standing start is the most vulnerable part of any Grand Prix, and we did three of them, so there's always that concern – it's never ideal," he commented.
Prior to the chaos, and the final one-lap run to the chequered flag behind the Safety Car, Verstappen had set himself on course for victory with a DRS-assisted move on Lewis Hamilton – the other Mercedes of George Russell losing out by pitting just before the first red flag, and then suffering a technical failure.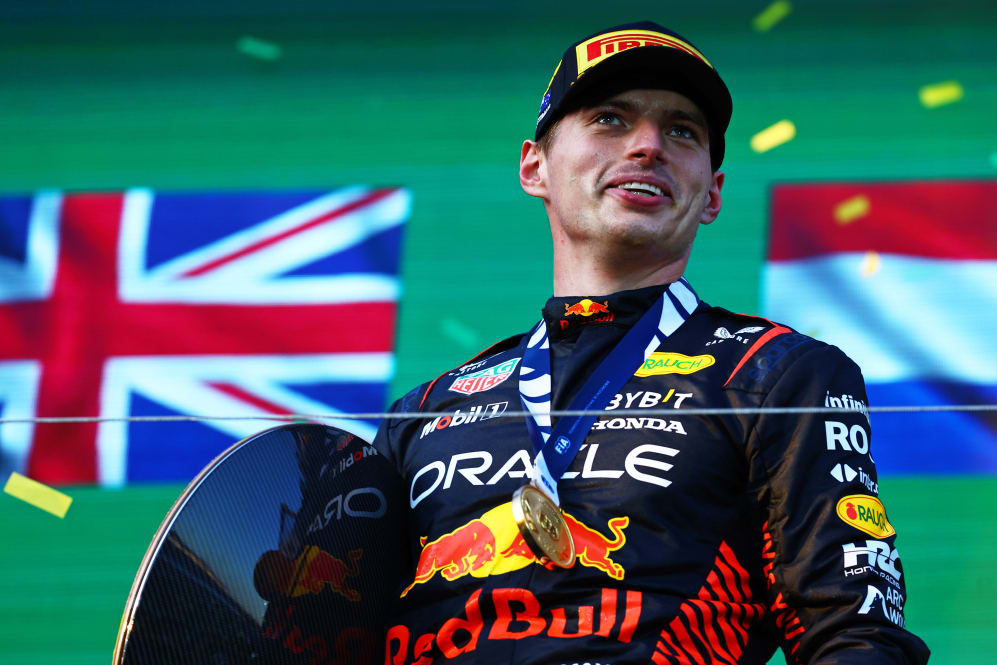 Assessing Mercedes' pace, and whether he thought they posed a challenge to Red Bull, Horner added: "I think we pulled out a 10-second gap and then were managing it on Lewis. Max had to make the pass on Lewis.
"The two Mercedes were fast-starting, they [were] both very aggressive on the first lap, [with] Max showing great patience really to not get embroiled, then they started having a go at each other.
READ MORE: 6 Winners and 5 Losers from Australia – Who finished on a high Down Under?
"Then they pitted George, then the red flag came out, and then it was just a straight fight between Max and Lewis, and he made very short work of that. It was a question of controlling the race from that point onwards."
Verstappen now leads the drivers' standings by 15 points over team mate Sergio Perez, who recovered from a pit lane start to take fifth position, while Red Bull hold a 58-point advantage over Aston Martin in the constructors' battle.