Horner says Red Bull have 'much clearer understanding' of Singapore issues as record win streak ends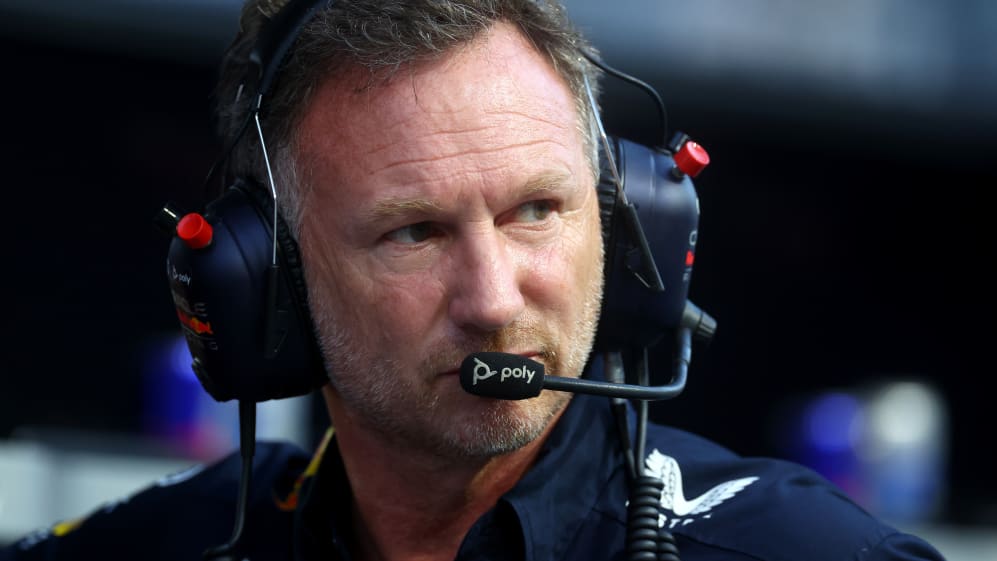 Christian Horner says Red Bull have an understanding of where they went wrong in Singapore, attributing their lack of performance to a "setup problem" as their record win streak came to an end in Marina Bay.
Red Bull went into the weekend having won a record breaking 15 races in a row, but they struggled for much of the weekend with both drivers, Max Verstappen, and Sergio Perez, getting knocked out in Q2.
READ MORE: 5 Winners and 5 Losers from Singapore – Who impressed under the lights at Marina Bay?
With Verstappen starting 11th and Perez lining up 13th, they were able to recover to finish in the points – with Verstappen in fifth ahead of Perez in eighth – and Horner says his team have a "clearer understanding" from the race as to where they went wrong.
Later explaining why they may have lost out to their rivals in Singapore, Horner said: "I think, firstly, we understood a lot more in the race and the pace of the car came much more back to what we expected.
"We knew, coming here, we expected to have closer competition, but it took us a bit by surprise just how far out we were on Friday. We were just not in the right operating window for the car, particularly over a single lap.
"When you are not there, the tyres feel horrible, everything just doesn't work. So, I think we got a very good steer in the race, we saw, particularly in the latter stint, that Max's pace was very strong.
"Unfortunately, in the race, by starting on the hard, we took a strategic gamble and the best way of that race paying us off was if we had an early Safety Car or if you get a Safety car later on into the race.
READ MORE: Verstappen says Red Bull were 'unlucky' in Singapore Grand Prix as historic winning streaks come to an end
"But the lap that the Safety Car came out on was strategically the worst possible lap for the strategy that we were on because it gave the lead cars, the cars ahead of us, a free stop.
"At the same time giving us track position, but making us take the restart with tyres that were very hard to heat up again having done well over 20 laps. So, then Max was picked off by the guys that had the free stop.
"And then we had to take a pit stop that was in normal racing conditions, which then dropped you another 23 seconds behind.
"With that all considered, the recovery that we had, and the pace that we had, particularly in the latter stages of the race to be 0.2s behind Charles [Leclerc] at the finish line, was a strong race."
F1 NATION: A Carlos Sainz smooth operation and George Russell's heartbreak – it's our Singapore GP review
Reflecting on their win streak ending, Horner said: "At some point we were going to get beaten. Fifteen in a row is an unbelievable record and we have only been beaten once prior to tonight since last July.
"And I have to congratulate Ferrari, particularly Carlos [Sainz], who drove a very strong race and deserved to win. At the same time, we have narrowed in on both championships, which we have a chance of winning the constructors' championship in Japan next weekend."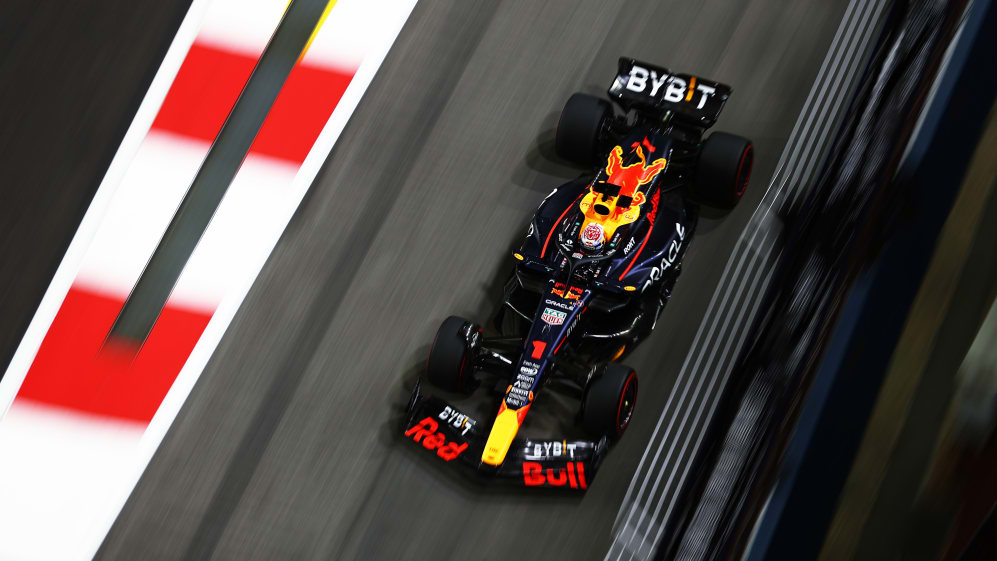 There were whispers that the new technical directive – TD018 – issued by the FIA that came into effect in Singapore, based around the bodywork design details, in particular the front and rear wing, had negatively impacted Red Bull. But Horner says that had "zero" implications on their performance.
READ MORE: Lawson hails 'fantastic' first F1 points scoring outing after finishing ninth in Singapore
Explaining why he thinks they struggled in Singapore, Horner said: "I don't think we have struggled that much; we won the race last year. I think that maybe our simulation before the weekend didn't lead us to the right conclusion and then you have to unravel your way out of that.
"I think we just ended up in the wrong window that exposed some of the weaknesses that the car has, which has actually been a very useful lesson for next year because it gives some very useful insight into some things, we can address in RB20."