Verstappen says Red Bull were 'unlucky' in Singapore Grand Prix as historic winning streaks come to an end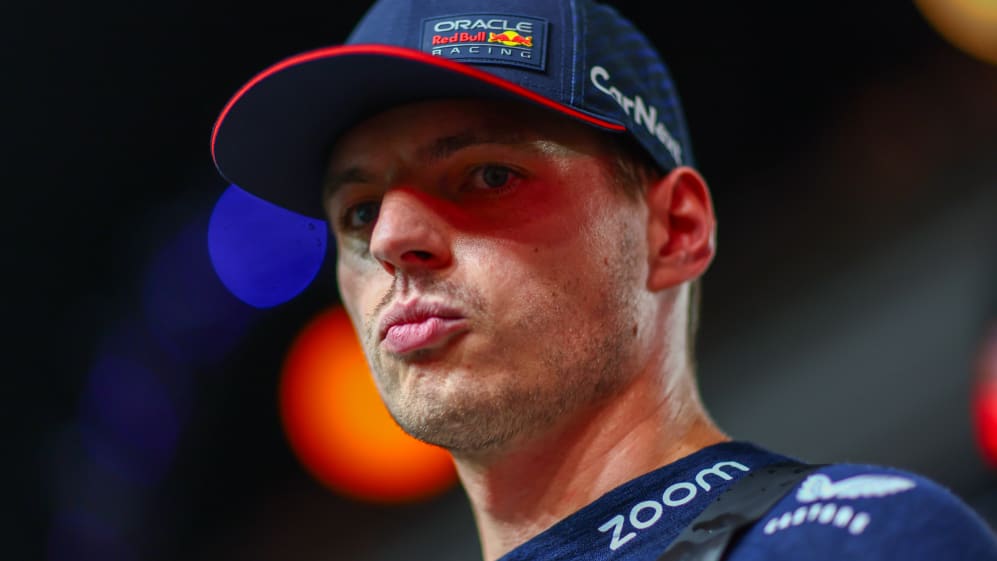 Max Verstappen and Red Bull were unable to extend their record-breaking winning streaks to 11 and 16 races respectively at the 2023 Singapore Grand Prix, with Verstappen recovering from a P11 starting position to take fifth, as Sergio Perez came home eighth from 13th on the grid.
There had been shock in qualifying when both Red Bulls had dropped out in Q2 after struggling at the famously tricky street circuit.
With both Perez and Verstappen opting to start the race on the hard tyres before switching to mediums, the pair were able to work their way up the order, but ultimately failed to challenge for the podium, Verstappen ultimately coming home just 0.264s behind Charles Leclerc in fifth place – as the longest winning streaks in F1 history for both team and driver came to an end.
READ MORE: Sainz holds off Norris and fast-charging Mercedes pair to take sensational Singapore Grand Prix victory
"I had quite a bit of fun out there but two times the Safety Car didn't help us," said Verstappen of the Safety Car and Virtual Safety Car interventions for separate incidents involving Logan Sargeant and Esteban Ocon.
"The first one was at the wrong point [in the lap to pit] and then also the second one also came again at the wrong point for us, so a bit of a shame. But I had fun on the second stint – I think we were quite fast on that medium compound.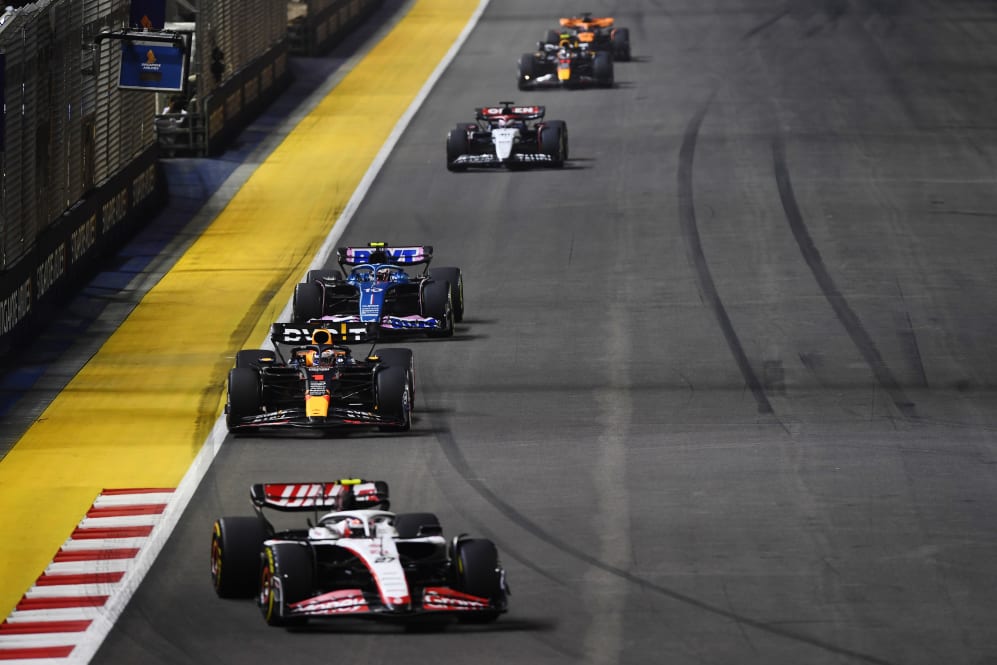 "We went on the alternate strategy and then you need to hope that it all works in your favour. Today I think it didn't but that happens sometimes. Overall, the car was a little bit better in the race again, which I guess is the most important."
Asked, meanwhile, if he felt that Red Bull's Singapore Grand Prix performance had been a blip, Verstappen replied: "I think we'll be quick in Suzuka… We really have to understand this weekend, but Suzuka is of course a completely different track layout."
READ MORE: 'We were half a car's length away from winning' – Emotional Russell brands final lap Singapore crash 'heartbreaking'
Perez, meanwhile, found himself called before the stewards post-race to respond to a pair of incidents involving Alex Albon – one for overtaking under the VSC, the other for an on-track collision – with Perez giving his version of events before being handed down a five-second time penalty that failed to alter his P8 finishing position, along with a penalty point.
"Not a nice day for us," said Perez. "It was quite difficult, quite tricky.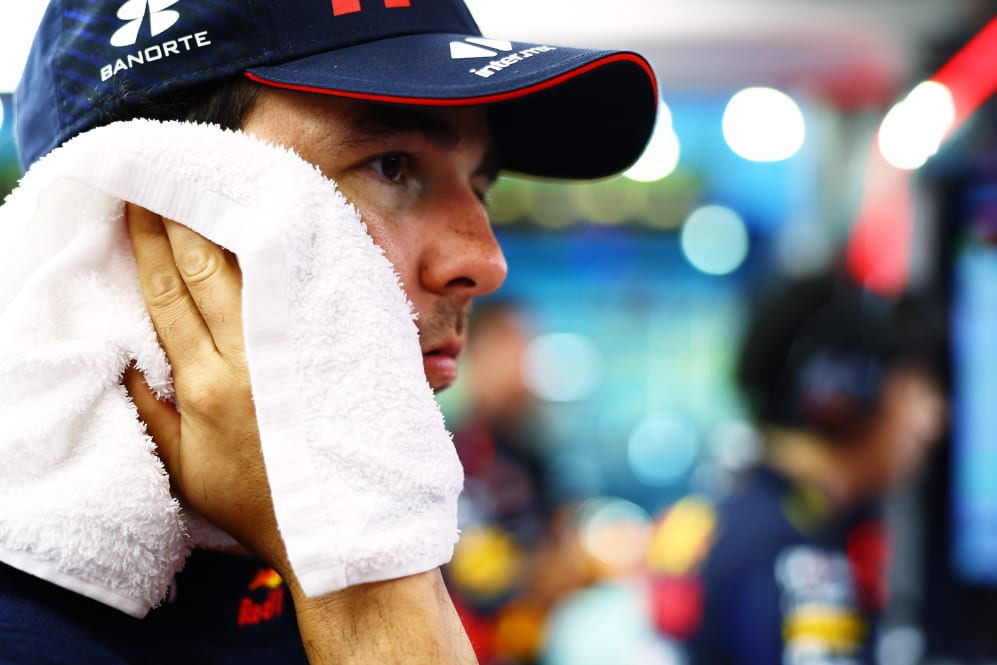 "With the Alex [collision] incident, I think nothing there, a racing incident. Also, with the Safety Car, I was ahead of him and Alex overtook me under the Safety Car but the system… couldn't tell us at the time that I was ahead. But anyway, it's how things are and now let's look forward to Japan.
READ MORE: Sainz credits key 'Carlando' moment for preventing him being 'dead meat' on his way to Singapore victory
"I think [our performance in Singapore] was circuit-dependent, and we should be a lot stronger when we're in Japan hopefully," he added.
The result in Singapore – as Carlos Sainz held on to become the first non-Red Bull winner in 2023 – meant that Red Bull failed to wrap up the constructors' title for this season, which now rolls on to the Japanese Grand Prix next week.