Horner wary of renewed Mercedes pace, as he reveals plan to discuss team orders 'openly' with Perez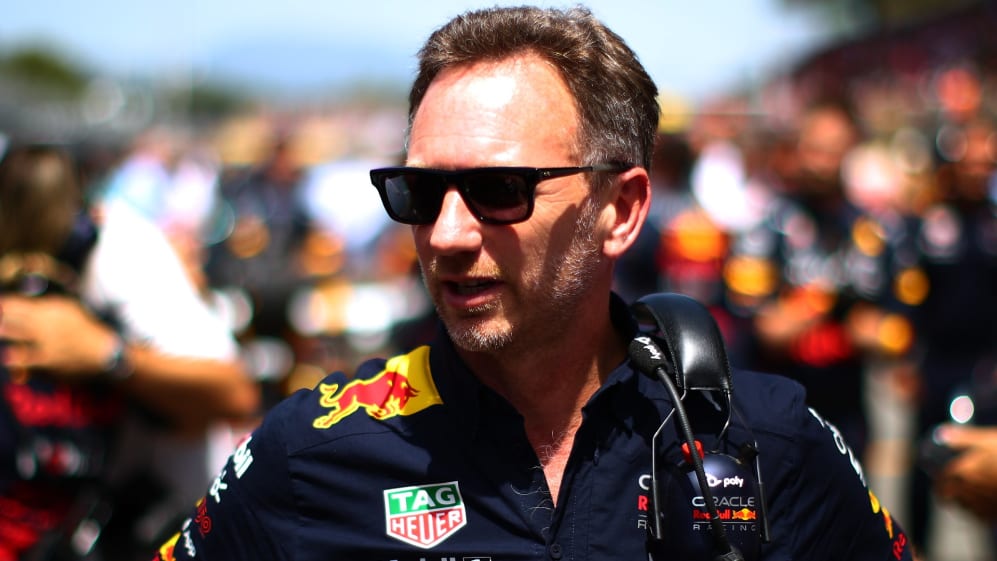 Christian Horner was a happy team principal after the Spanish Grand Prix, as his Red Bull team sealed their second one-two finish of the season. However, while Horner was satisfied with his team's performance, he was wary of the improved form of long-time rivals Mercedes, while sharing his sympathies for his driver Sergio Perez.
Red Bull took the lead of both the drivers' and constructors' championships for the first time this season, with Max Verstappen winning for the second time in Spain, ahead of team mate Perez. However, it was not all smooth sailing for Horner and his team, as both Verstappen – who was hampered by a DRS issue – and Perez struggled to overtake the pacy Mercedes of George Russell.
READ MORE: Breaking down the critical dilemma facing the teams' strategists on race day in Barcelona
Russell's team mate Lewis Hamilton had to make his way through the field after suffering from a puncture on the first lap when he collided with Kevin Magnussen. However, Hamilton was one of the fastest drivers on the track throughout the race, with Mercedes' performance was not lost on Horner.
"They're getting themselves back into this championship," said Horner. "I've said from race one that they're a very, very strong team. They've got great strength in depth, and you can see they've made a big step this weekend, that it's been a positive weekend for them.
"We don't underestimate any of our rivals and I think Ferrari had a horrible day today, but their pace again was very, very strong this weekend. So, I think it's only going to get tighter."
Horner also had some internal issues to contend with after the race with Perez. The Mexican racer was seemingly unhappy with being asked to give up the race lead to Verstappen – and while Horner sympathised with his driver, he believes his team took the right decision to let Verstappen through.
"I think the problem that we had is, we could see, as I think with other cars, we'd got temperatures raging, water, oil, brakes and the last thing you want to risk is a DNF when you've got two cars that potentially nail a one-two," Horner explained.
READ MORE: Perez says Red Bull momentum 'couldn't be any better' as he reveals plans to discuss team orders rules
"They were on different strategies, so it wasn't a straight fight. Max had such a tyre advantage and of course Checo's tyres wouldn't have made it, we don't think, to the end. And that's why he pitted towards the end of the race to get that valuable fastest lap as well.
"Our responsibility is to bring the cars home with as many points as we can," added Horner. "And of course, what Checo couldn't see at the time, and I think he will see perfectly well now, is that he had such a long stint to do on that medium tyre and Max such a tyre advantage from a team perspective, there is just no point in taking that risk with an intermittent DRS, with temperatures raging up and down. So it was absolutely the right thing to do."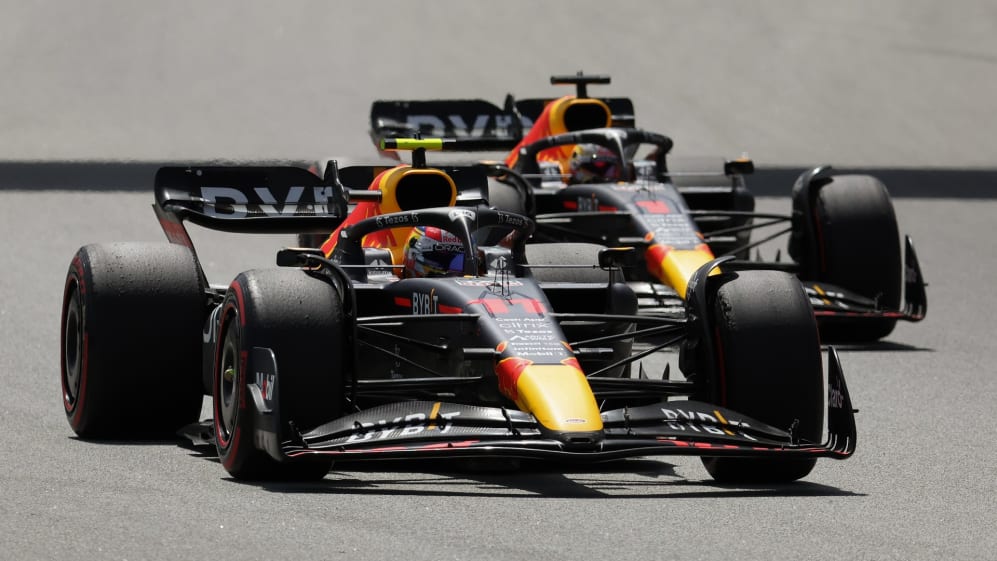 Horner added that he understood Perez's frustrations and revealed his plans to discuss the decision "openly" with his driver.
"Look, we discuss it openly," said Horner. "I think he'll see the race, the race plot. He'll see that he had close to 30 laps to do on that medium tyre, which in the end we needed to pit to make sure we covered Russell. So, in the heat of the moment you can understand. He's a racing driver: if he wasn't pushing those things, he is not doing job."