Perez says Red Bull momentum 'couldn't be any better' – but says he wants to have 'internal' team orders talks after Spanish GP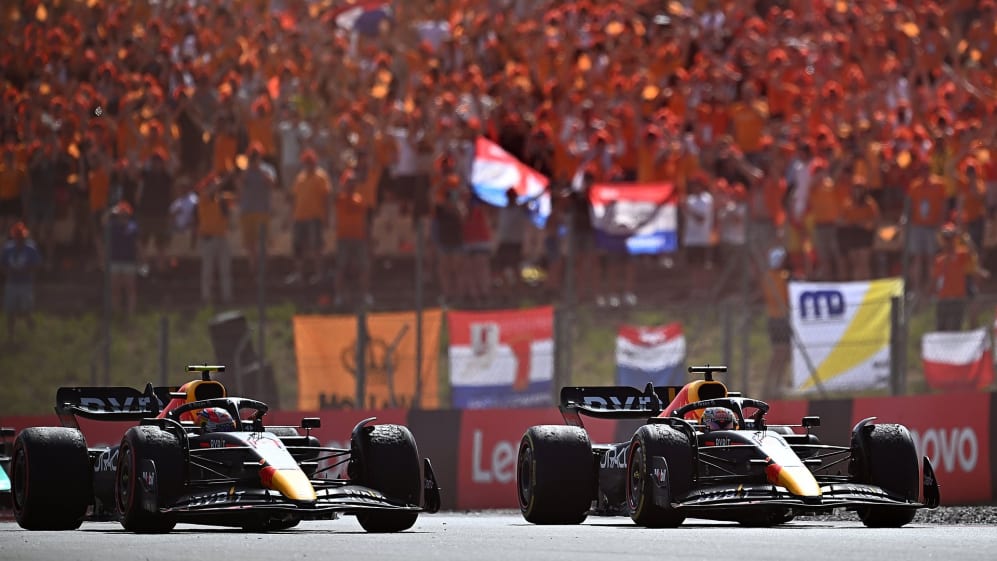 Sergio Perez has hailed the "great momentum" of Red Bull currently, after the team secured their second one-two of the season in the Spanish Grand Prix – while admitting that he'd be looking for answers after being asked to move aside to let team mate Max Verstappen through for victory.
Perez passed Verstappen early on when the reigning champion slid off at Turn 4, the Mexican driver going longer than his team mate in the first stint and joining the Verstappen-George Russell battle on Lap 25. Only on Lap 31 did Perez get his chance to lead the race and he did so for 11 laps – but was asked to relinquish the lead to his team mate on Lap 48. Verstappen won by 13 seconds.
READ MORE: Verstappen leads Red Bull 1-2 after Leclerc retires from rollercoaster Spanish Grand Prix
Asked if he could have won the race, Perez said: "I think so, especially at the beginning when I gave the position to Max, thinking I was going to get it back later. But then we swapped strategies – he went for the three[-stop strategy], I went for the two.
"It's a difficult one to digest, but it turns out that the three-stop was a better strategy and I think I didn't have a very optimised two-stop as well.
"It was a bit frustrating from my side, but at the end of the day it's a great team result, we are now leading the constructors' so that's something I am very pleased with."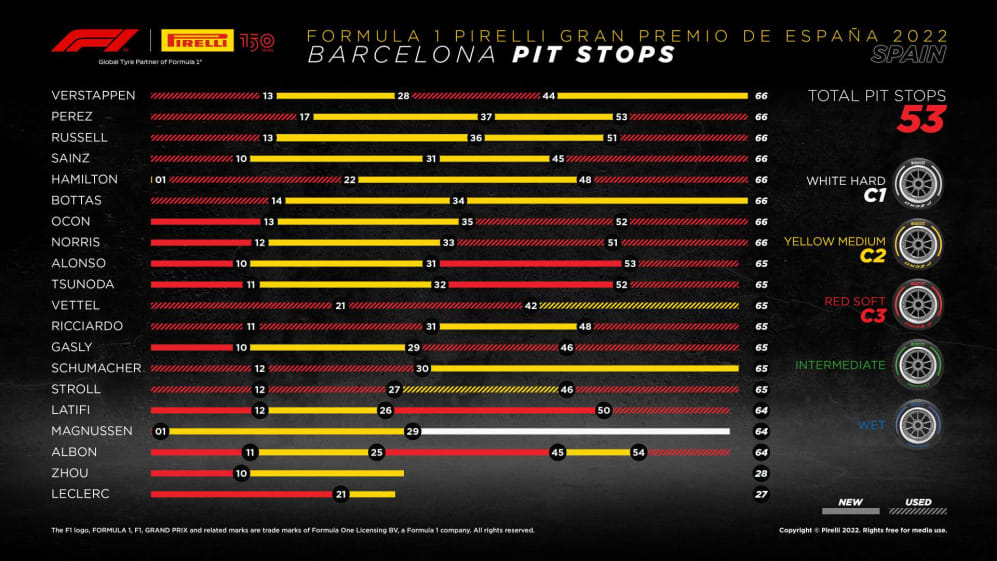 Perez did however get fastest lap (after a late decision to stop for softs) and back up another Red Bull one-two, the team now leading the constructors' championship by 26 points, while Verstappen leads Charles Leclerc in the drivers' championship by six points.
Ahead of Monaco, Perez added that he would "discuss" the matter of team orders.
"There are a few things we'll discuss internally, just to understand what went on, as when you are driving, you don't understand much of the bigger picture you know, so I think it's just a normal thing. The team momentum couldn't be any better, so it's a great team, we are very united and we just have to discuss a few things internally, that's it."