Feature
How Bottas' excessive caution on track is making Hamilton's season easier than it should be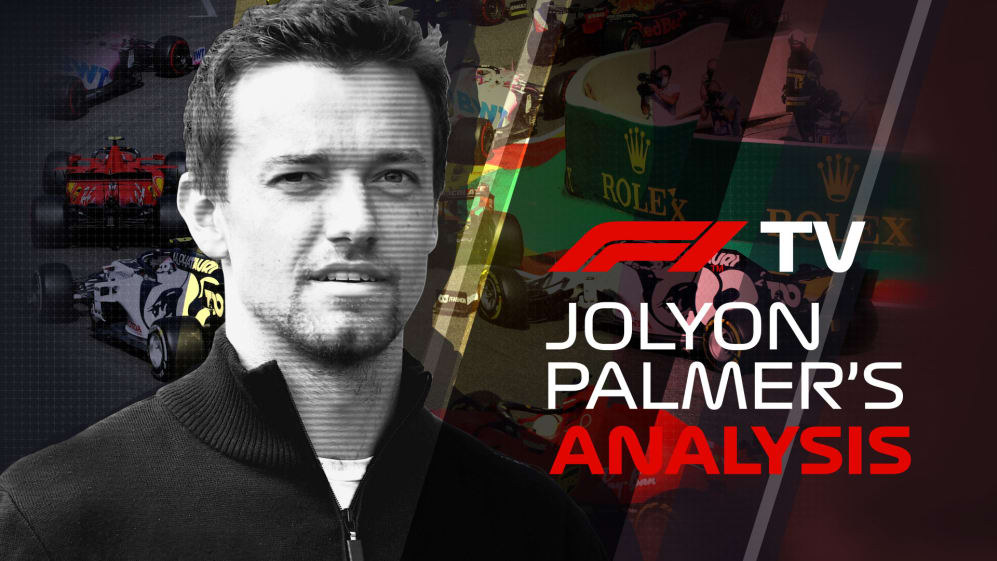 Lewis Hamilton marched to a fifth win in seven races in Belgium, extending his championship lead to 47 points over Max Verstappen, a gap which is looking more and more unassailable.
Team mate Valtteri Bottas was Hamilton's nearest challenger on the weekend, but even he was kept at a distance throughout. Bottas, rather than being down about his own performances and ruing lost points to Hamilton this weekend, seemed rather surprised and genuinely impressed by his team mate's level of performance throughout the weekend.
READ MORE: The Winners and Losers of the 2020 Belgian Grand Prix
Hamilton carried a half a second gap to Bottas through Q3, and concerningly for the Finn, Bottas thought he had done a pretty decent lap.
Spa is a very long lap, and therefore the times can sometimes be slightly more spread out than at other circuits, but even so it showed the level of Hamilton's Saturday performance. He was untouchable.
Bottas indicated this in his post-qualifying interview, but ultimately on Sunday as the lights went out, Hamilton ended up having an easy time of it at the start.
This was Bottas' big chance, but it initially went wrong actually because he was too close to Hamilton on the exit of La Source.
READ MORE: 'He played it too well' - Bottas rues missed opportunity to jump Hamilton at Belgian GP start
Hamilton was so focused on getting the exit out of La Source that he erroneously shifted down too many gears – into first – which meant he had a big spike of wheel spin as he applied the throttle and had to get back off the power to correct the slide.
This slowed his exit and put Bottas right behind him on the run down to Eau Rouge. Momentum up the Kemmel Straight was always going to be critical, but with Bottas so close behind Hamilton he caught himself out and had to lift before getting to Eau Rouge.
Bottas had so much closing speed that he had the option of trying to attack Hamilton into Eau Rouge, which would have been a very bold play and potentially cost them both to the cars behind on the run-up to Les Combes.
But Bottas backed off too late and too much and cost himself all momentum to Hamilton and the chance of a fight for the win.
READ MORE: Belgian GP 'not enjoyable' says Verstappen after 'lonely' run to P3
Verstappen behind saw what was happening and also backed off the throttle on the run down to Eau Rouge, but crucially he backed off way earlier than Bottas, and got back to full throttle much earlier, carrying a lot more speed through Eau Rouge as well.
The only reason Bottas stayed ahead of Verstappen was actually thanks to his team mate. Hamilton kept to the right on the Kemmel Straight and gave a slipstream to Bottas rather than Verstappen who was attacking on the Finn's outside.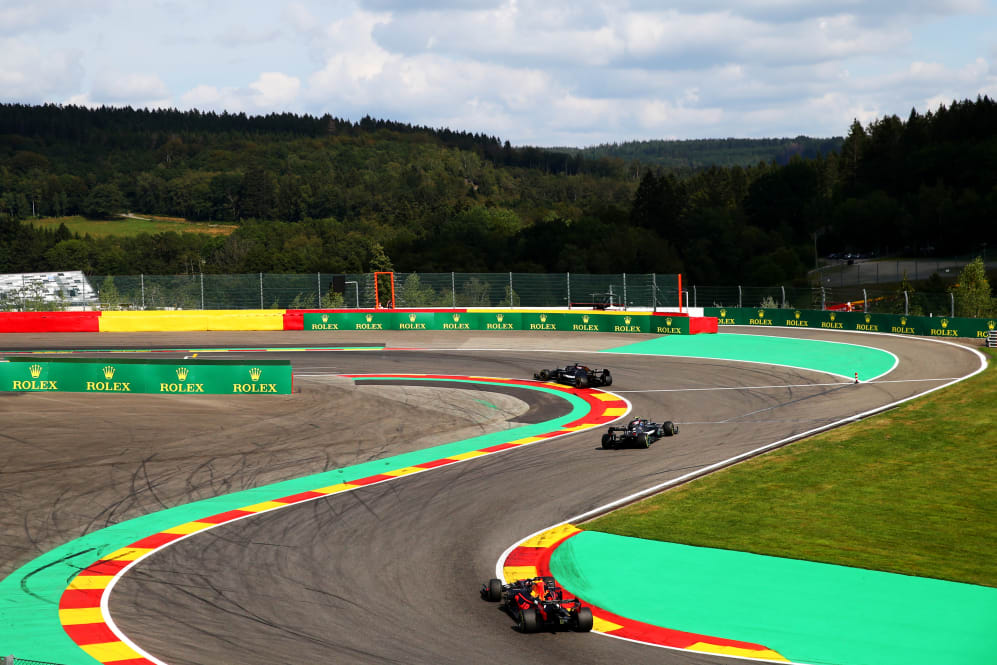 With Verstappen ahead of Bottas in the championship, and, in my opinion, the bigger threat to Hamilton's title this year, maybe this was a deliberate move from the Brit to help his team mate out and act as a buffer to Verstappen for the rest of the race.
With Verstappen then hung out to dry with no slipstream up to Turn 5, Daniel Ricciardo in the Renault had a chance to pass on him.
READ MORE: Ricciardo buzzing after 'big' final lap gives him extra point to go with fourth place
Renault were strong around Spa and have been at lower-downforce circuits for a while now. Their straight-line speed was extremely strong all weekend and this helped Ricciardo have a huge run at Verstappen, but the Dutchman did well to hang on around the outside through four corners on medium tyres.
Ultimately though all of this played into the hands of Hamilton who was never again challenged through the race.
The start was always going to be the crucial moment for Bottas to get through and he was indecisive and overly cautious and let Hamilton march away.
It was a similar level of caution to which he showed at the start of the British Grand Prix, where he backed out massively from the inside of Hamilton at Turn 1 and never again challenged for the win.
Hamilton has the pace right now and is doing everything right, but Bottas' excessive caution in wheel-to-wheel combat is making the six-time champion's life much easier than it might otherwise be.
WATCH HIGHLIGHTS: Watch the key moments as Hamilton storms to fourth Belgian GP win