Ricciardo buzzing after 'big' final lap gives him extra point to go with fourth place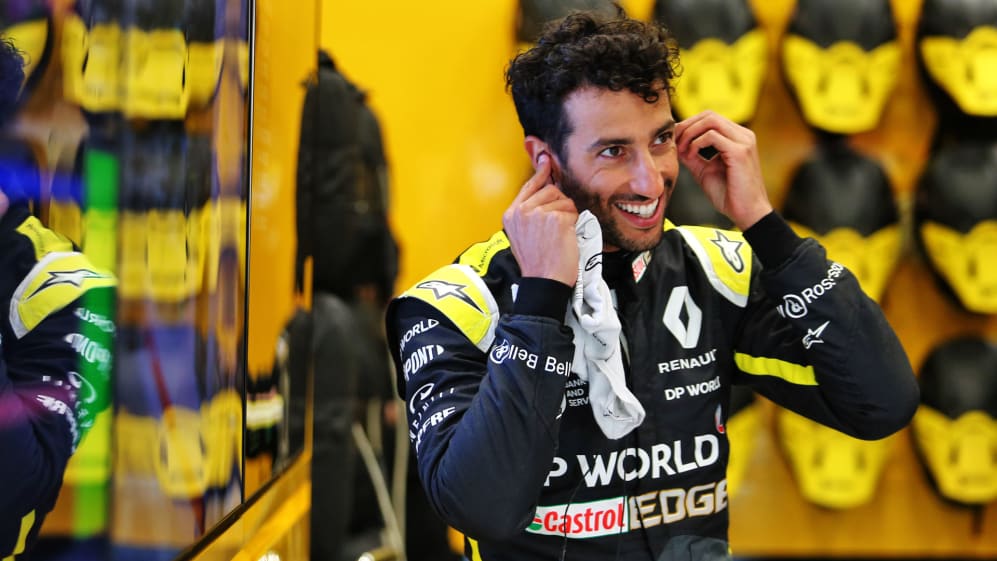 Sunday was a very good day for Renault in Belgium as Daniel Ricciardo and Esteban Ocon finished fourth and fifth, with Ricciardo adding the team's first fastest lap since 2010 into the bargain. And afterwards the Australian was understandably buzzing after a final lap he reckoned was his best of the weekend.
Ricciardo started fourth on the grid and briefly nosed ahead into third on the opening lap as he ran wheel-to-wheel with former team mate Max Verstappen. He slipped back from Verstappen after the safety car was deployed to clear up the big crash involving Antonio Giovinazzi and George Russell, before storming back in the final stages to finish just three seconds behind the Dutchman at the finish.
READ MORE: Hamilton takes masterful fourth win at Spa from Bottas as Ferrari finish out of the points
It was Ricciardo's second fourth place finish in four races.
"We had a lot of pace, more so on the hard [tyre, in the second stint]," said the seven-time Grand Prix winner.
"At the beginning, I mean the first lap was fun with Max, we were close. I was ahead and then he got ahead and we were side-by-side for a few corners. But then he and Mercedes pulled away on the soft, as we expected.
"Then the safety car put a gap between myself and Max with Gasly and Perez choosing to stay out. So by the time I got past them the leaders were gone. I mean, it would have made it more interesting if I had the restart behind Max, but anyways, fourth is good."
READ MORE: 'I was pushing too much' – Giovinazzi explains second big Spa crash in two years
And what about that last-gasp fastest lap, Renault first since Robert Kubica bagged one in Canada in 2010?
"My engineer told me the current fastest lap with a lap to go, and it was about half a second quicker than what I'd done," said Ricciardo, eyes gleaming. "And I wasn't really wasting too much time but I thought I'd put a proper qualifying lap in, used all of the track everywhere and it was a big lap – probably better than my qualifying lap yesterday!"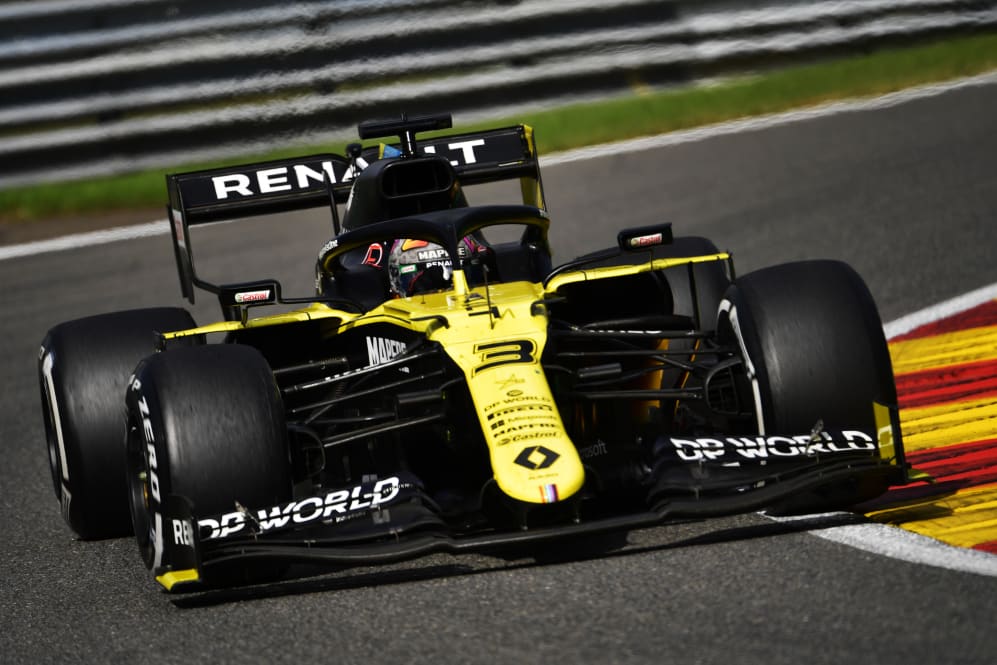 Renault leave Belgium with a points haul of 23 – their biggest single race score since returning to the sport as a full-time manufacturer in 2016.
Even better for Renault, next up is Monza where they scored 22 points last year. So can the team take this pace to Italy next weekend?
"Absolutely," said Ricciardo. "This was a good track for us last year, but Monza was even better so we'll see. We'll try not to get ahead of ourselves, but I think we can go there with a lot of confidence."
Ricciardo's excellent drive means he's jumped two places to eighth in the drivers standings, albeit level-pegging on points with Racing Point's Sergio Perez on 33.