'I feel better than ever' says Hamilton after sealing 89th F1 victory with textbook win in Spa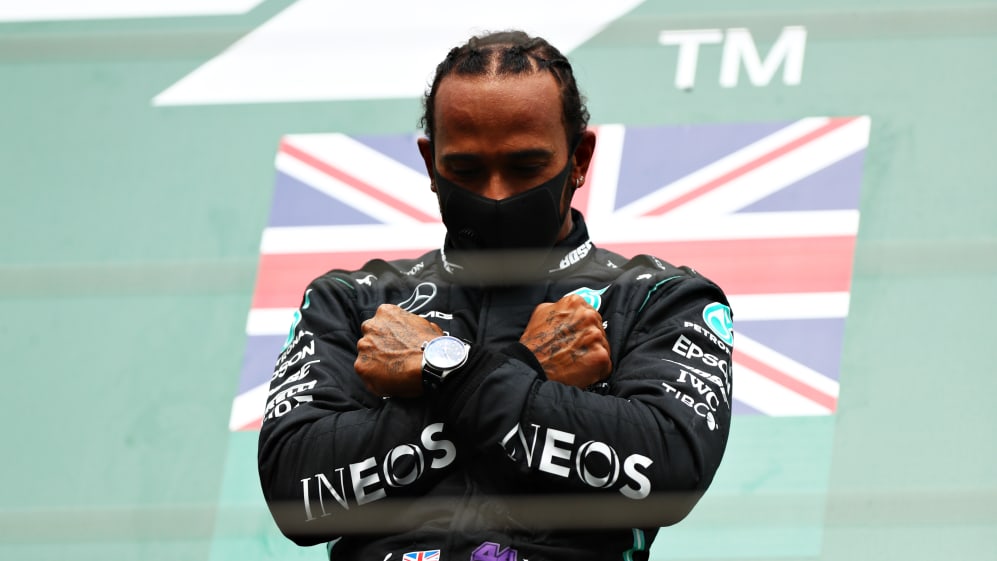 Lewis Hamilton stormed to his fifth win in seven races this season at Spa on Sunday afternoon – and then in something of an ominous warning to his rivals he said he feels "better than ever" as he closes in on Michael Schumacher's records for the most F1 wins and World Championship titles.
The Mercedes man put on a masterclass this weekend at the Belgian Grand Prix, taking pole with a new track record lap that was over half a second quicker than team mate Valtteri Bottas, and then sealing the win with a textbook lights-to-flag drive in the race. And the six-time champ said afterwards he feels he is currently in top form, and doesn't think age is slowing him down.
READ MORE: Hamilton takes masterful fourth win at Spa from Bottas as Ferrari finish out of the points
"We continue to learn about ourselves, the car, how we develop and improve weekend in and weekend out," he said, "and honestly it's crazy to think I'm 35 going in to 36, but I feel better than ever so that's a positive."
It might have looked like an easy win for Hamilton but he said there were two "stressful" moments that he had to deal with: the race start and the Lap 14 Safety Car restart stemming from a high-speed crash involving Antonio Giovinazzi and George Russell.
"Valtteri was all over me and as I had wheelspin," said Hamilton of his start. "I had to already block coming out of Turn 1. The goal is to go through there in the lead and bridge a gap to the car behind. In this instance it worked out to my benefit, the snap [of oversteer]… it meant that Valtteri didn't have a gap behind to slingshot alongside me.
"That's the stressful moment of the race, and the restart – it's horrible when you get the Safety Car. I'm glad that everyone's safe, but controlling at the front and trying to bridge the gap on the restart for the car behind because that's another opportunity for them to slipstream you is not easy."
READ MORE: DRIVER OF THE DAY - Gasly gets your vote after battling Spa drive
And the weather, dry but windy, was on Hamilton's side too.
"Today we we're lucky; in previous years you'd have a headwind into Turn 5 and so you're more draggy, the car behind gets a better tow. This weekend there was a tailwind and that really helped to keep the car behind."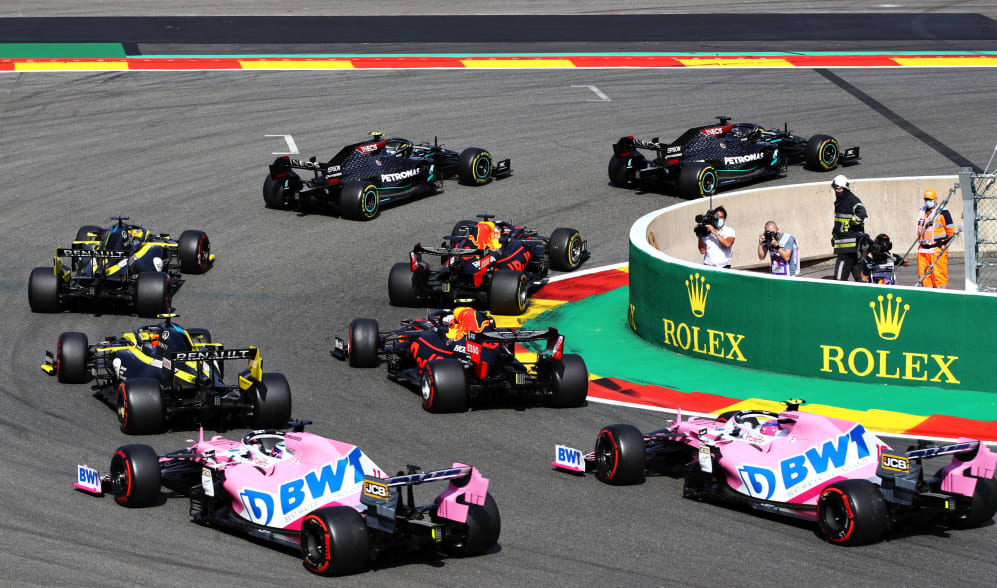 A superhero-esque performance at Spa-Francorchamps puts Hamilton just two wins away from Michael Schumacher's record of 91 Grands Prix victories, and he heads to Monza with the biggest championship lead (47 points) he's held after seven races. Should he win the title this year, he will equal Schumacher's record of seven World Championships.
Fittingly, the defending championship did a 'Wakanda salute' on the podium in tribute to the late actor Chadwick Boseman – star of Black Panther – who passed away this weekend.
"As a kid, dreaming of superheroes, and finally seeing a superhero of the same colour for me was really a remarkable moment for the black community. I broke down [when I heard the news]," said Hamilton after the race.
READ MORE: Hamilton says Chadwick Boseman inspired him to 'drive to perfection' as he dedicates Spa pole to late actor