Feature
FORM GUIDE: Who's set to score big as the Turkish Grand Prix returns?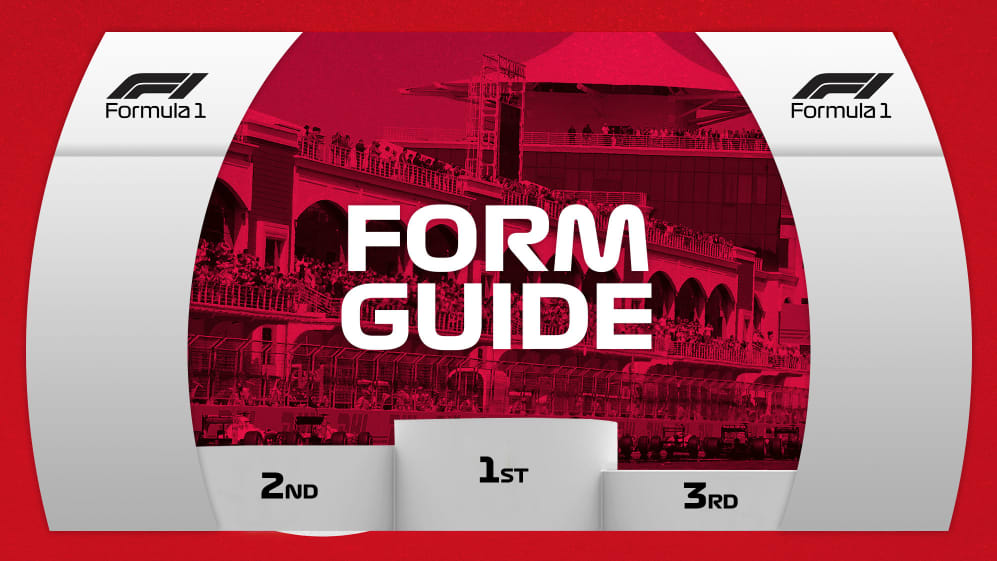 Formula 1 returns to the Istanbul Park circuit this season for the first time since 2011. But who's best-placed to hit the ground running over what looks set to be a cold Turkish Grand Prix weekend? Here are the favourites for pole, victory, podiums and points.
Vying for pole
The furious pace of the 2020 season means that the Turkish Grand Prix heralds the last of four races this season – with Mercedes having taken pole at every Grand Prix so far.
Although Lewis Hamilton has taken nine of those poles to Valtteri Bottas' four, Bottas – as acknowledged by Hamilton in a recent interview – is really bringing his A-game on Saturdays at the moment, having taken two of the last three poles, while six times this season, the pair have been separated by less than 0.1s.
READ MORE: Istanbul's 'amazing' Turn 8 will be flat-out in 2020, predicts three-time Turkish GP winner Massa
So it's too close to call between those two – while anybody else interrupting Mercedes' run this year (we're especially looking at you, Max Verstappen) would constitute a major upset, particularly around an Istanbul Park circuit whose fast sweeps and long straights – plus the famously downforce-rewarding Turn 8 – will play to the aerodynamic superiority of the Mercedes W11.
FAN VIEW: Mercedes are predictably hot favourites to start at the front of the grid again in Istanbul on Sunday afternoon. Lewis Hamilton, who will arrive in Turkey on the brink of a seventh drivers' title, is the overwhelming choice of F1 Play gamers to claim pole on Saturday afternoon.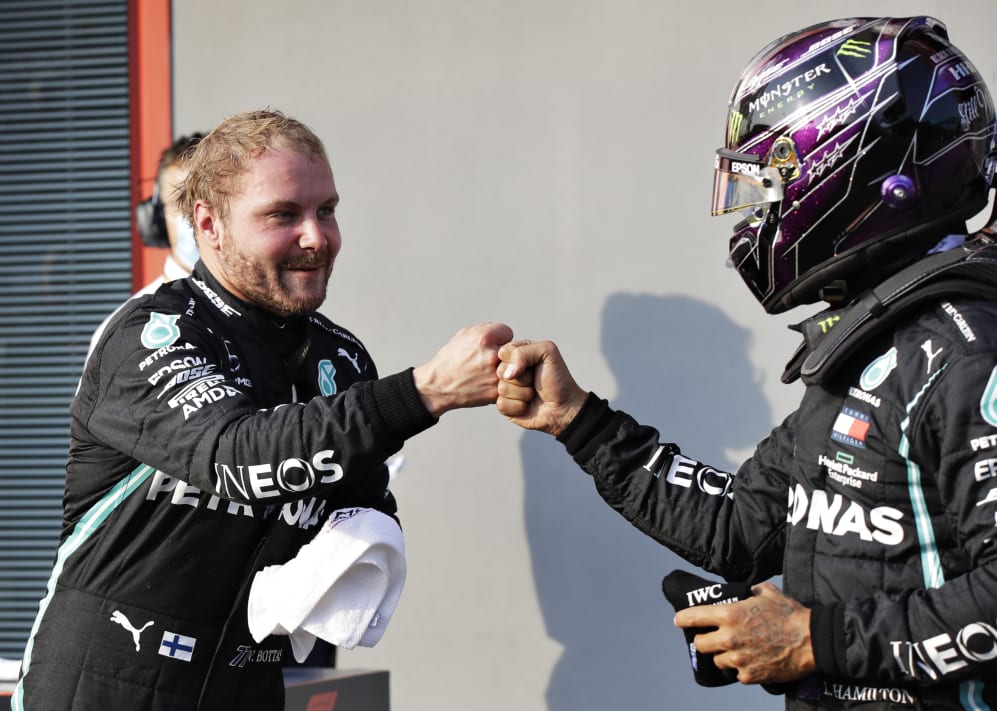 In the mix for victory
Hamilton is currently on a dominant streak of three victories as he heads towards what looks set to be title #7 – which can be achieved this weekend if Hamilton leaves Istanbul with more than a 78-point advantage over Bottas (it's currently 85).
Hamilton has another advantage in his corner too, having competed five times at the Turkish circuit in F1 from 2007-2011, including taking victory in the infamous 2010 race – while Istanbul Park was also where Hamilton put in his legendary starring drive in the 2006 GP2 season, slicing through the field to second after an early spin had dropped him down the order.
TRENDING TOPICS: The title, Turn 8, Tsunoda, and more talking points ahead of the Turkish Grand Prix
The news gets worse for Bottas, too, considering that Hamilton has taken victory at every new or returning track F1 has visited this year – namely Mugello, the Nurburgring, Portimao and Imola. Bottas says it's not in his nature to give up – but the odds are certainly stacked against him, or anyone else, putting a stop to Hamilton this weekend.
FAN VIEW: Hamilton has taken nine of the 13 race wins so far this season and is on a golden run at present. F1 Play gamers confidently expect him to clinch that seventh world title by notching his 10th Grand Prix victory of 2020. He currently has more than 90 per cent of the early votes, so no nail-biting counts this week.
Podium outsiders
Outside of 2020's holy trinity of Hamilton, Bottas and Verstappen – who've shared the rostrum seven times in 13 races so far, and who are now the third-most frequently seen podium trio in F1 history – three racers are enjoying a particularly rich vein of form currently, and could be good outside shouts for podium glory come Sunday.
Daniel Ricciardo is the leading light of that group, the Australian having taken two P3s for Renault in the past three races – including at a frigid Nurburgring, with temperatures also set to be cold at Istanbul this weekend.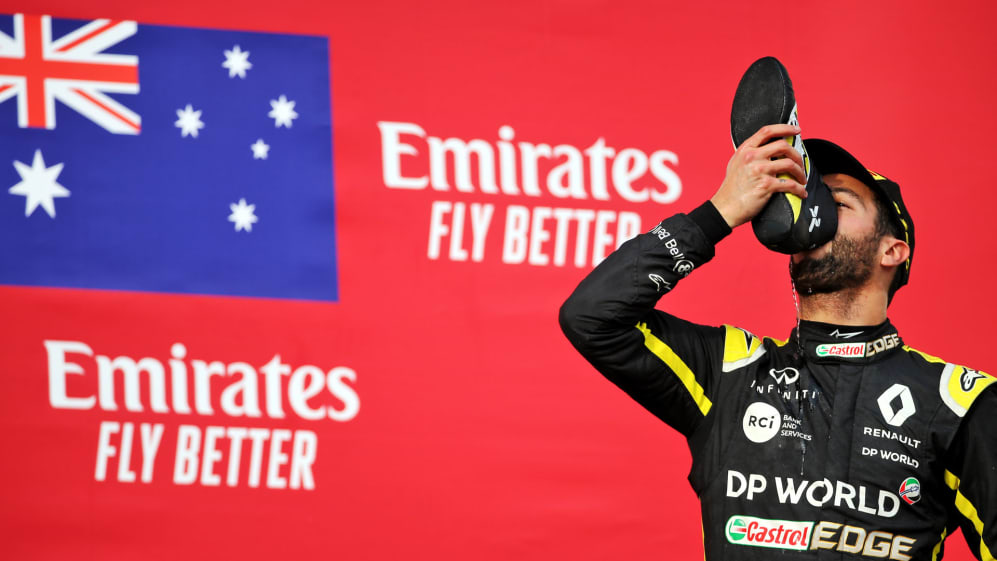 Sergio Perez is enjoying an eight-race streak of points finishes currently – the highest of any driver on the grid bar Hamilton (who's on a daunting 46-race streak!). Perez was apoplectic with Racing Point for pitting him out of the podium positions at Imola last time out, leaving him to come home sixth – and the Mexican will be keen to right that wrong at an Istanbul track where he raced for Sauber in 2011.
READ MORE: A mistimed McLaren move, and missing out on Mercedes and Ferrari – what might have been for Sergio Perez
And finally, Charles Leclerc is spearheading Ferrari's revival in form in the latter phases of 2020. He's finished in the top eight for the past five races, the top five for the past two, while should he continue his run of impressive qualifying performances – with Q3 appearances in the past five races, including two P4s – he could be in a position to take advantage of any misfortune at the front of the field.
FAN VIEW: While F1 Play gamers confidently expect another Hamilton-Valtteri Bottas-Max Verstappen podium, Renault's Daniel Ricciardo is again the man most fancied to spoil that particular party. The Aussie is enjoying a glorious farewell tour ahead of his move to McLaren, and is fancied to go well again in Turkey.
Points potential
McLaren are locked in a tight battle for third place with Racing Point and Renault currently, with a single point separating the three teams. However, those cold temperatures forecast this weekend – with race day set to be a fresh 13 degrees Celsius – could be a worry for the papaya team, who've struggled with graining in cold conditions in recent races – while with the three hardest Pirelli compounds in play this weekend and a newly re-surfaced track to contend with, setting up the cars to look after the tyres just so could be a challenge for all the teams.
Leclerc's Ferrari team mate Sebastian Vettel, meanwhile, has taken just two points in the past seven races. But he was unlucky last time out that a slow pit stop prevented him fighting with the McLaren of Carlos Sainz for a handful of points, in what was an improved race day showing for Vettel. If he can qualify a bit higher up in the upgraded Ferrari SF1000 this weekend – Vettel having not now appeared in Q3 since the fourth round of the season at Silverstone – the 2011 Turkish Grand Prix winner could be well-placed to nick some points this weekend.
READ MORE: Binotto considering missing races 'starting from Turkey' to work on Ferrari's 2021 contender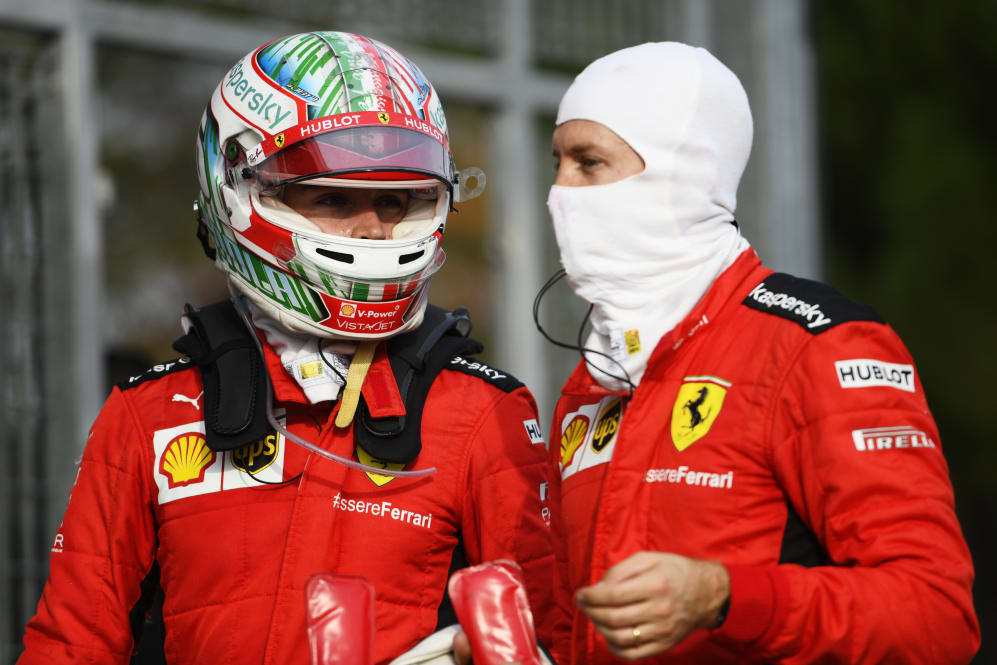 And finally, with 10 consecutive top-10 finishes, AlphaTauri are currently on the third-best points scoring streak of any team on the grid, behind Mercedes (46) and Racing Point (11). Pierre Gasly starred for much of the weekend at Imola, before being ruled out with a radiator issue, while Daniil Kvyat then stepped up to the plate by taking a last-gasp P4.
Like several drivers on the grid, neither Kvyat nor Gasly have ever raced at Istanbul before – but given the current performance of the AT01, they'll be looking to sustain their strong performances this weekend, as they try and eat into the 14-point gap to their sixth-placed Italian rivals Ferrari in the constructors'.
FAN VIEW: Charles Leclerc is expected to go well again by F1 Play gamers, who have turned out early to cast their votes for the impressive Ferrari man. Sergio Perez is also fancied to enjoy a successful weekend for Racing Point, while gamers also think former Turkey winner Kimi Raikkonen could surprise in the Alfa Romeo.