Feature
How savvy reconnaissance laps, sublime strategy and racecraft paved the way for Verstappen's unlikely Hungary win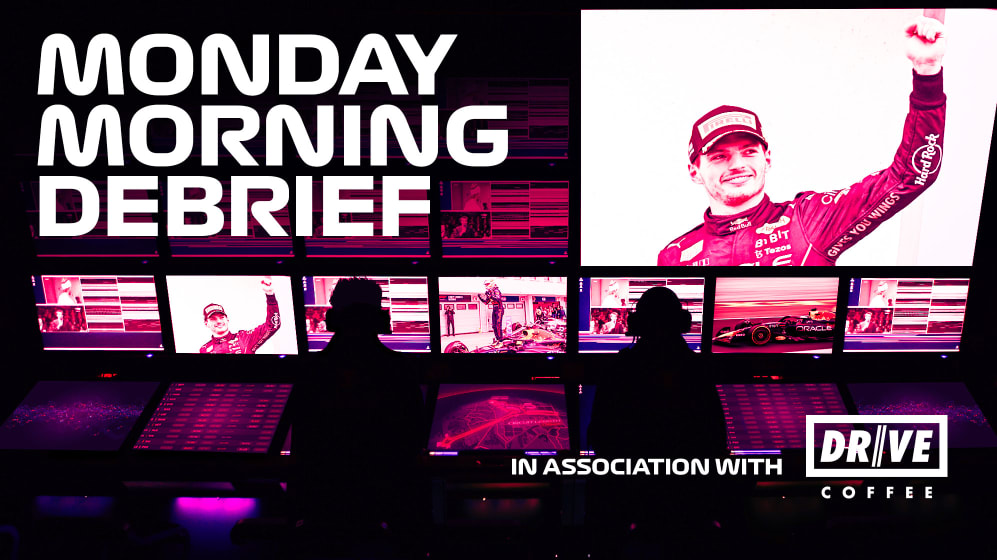 "Our pre-race analysis suggested that fifth and sixth might be achievable," said Christian Horner after Max Verstappen's victory in Hungary from 10th on the grid. So what changed?
Reconnaissance laps
With an overcast sky, light drizzle and a cool track, everyone made their laps to the grid. The Red Bull drivers – Verstappen starting 10th, Sergio Perez 11th – were planning to start on the hard tyre as the foundation for a one-stop strategy. On the computer that looked to be the quickest way to the flag, given that they would be stuck among slower cars for much of the first stint.
Verstappen and Perez drove their reconnaissance laps on a set of old soft tyres. They were aghast at how little grip those had in the cool and gusty conditions, at how difficult it was to bring the tyres up to temperature. If the soft was like this, the hard would surely be disastrous, both drivers reported.
READ MORE: Verstappen recovers from P10 to take Hungarian GP win as Mercedes secure double podium
Red Bull did not hesitate to respond – and the one-stop plan was thrown in the bin. They would start on the soft – the easiest of the three tyres to warm up, even if it was still difficult – and two-stop. Because the combination of the soft and medium did not have enough range to do 70 laps with only one stop.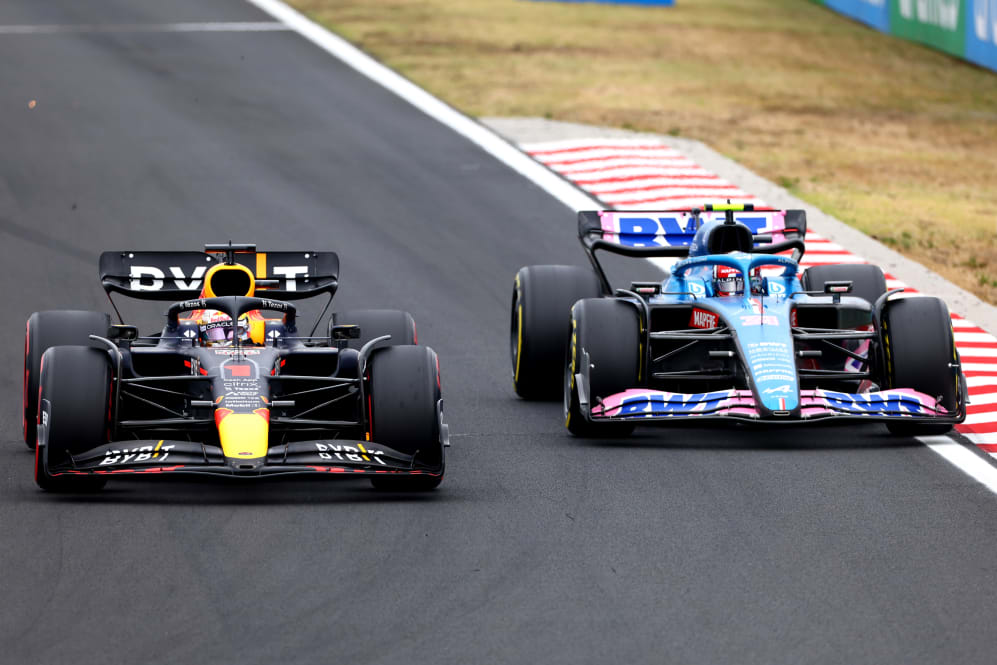 The hard tyre would later prove to be disastrous when Ferrari fitted it to Charles Leclerc's car at their second stop. It was slow and would not reach proper working temperature in these conditions. Alpine attempted a one-stop strategy on the hard and slipped from fifth and sixth on the grid to a distant eighth and ninth at the end. Avoiding that tyre was the most important factor in winning Verstappen this race.
Verstappen's skills
But even on the right tyre, Verstappen still needed a blend of patience, raw pace and racecraft to prevail from 10th.
In the midfield charge into the first couple of corners, Verstappen was circumspect, ensuring he didn't take on any damage. "It's the first time I've ever seen him be cautious," said Horner. It meant he emerged behind the two Alpines of Esteban Ocon and Fernando Alonso and it took him a few laps to find a way past them both. This put him on the tail of Lewis Hamilton's fifth-place Mercedes, who had been boxed in behind Lando Norris's McLaren so far.
READ MORE: 'We made all the right calls' says Verstappen, as he pulls off spin-and-win in Hungary to extend lead to 80 points
Norris's soft tyres were beginning to fade though, enabling Hamilton and Verstappen to pass him in quick succession on the 12th lap.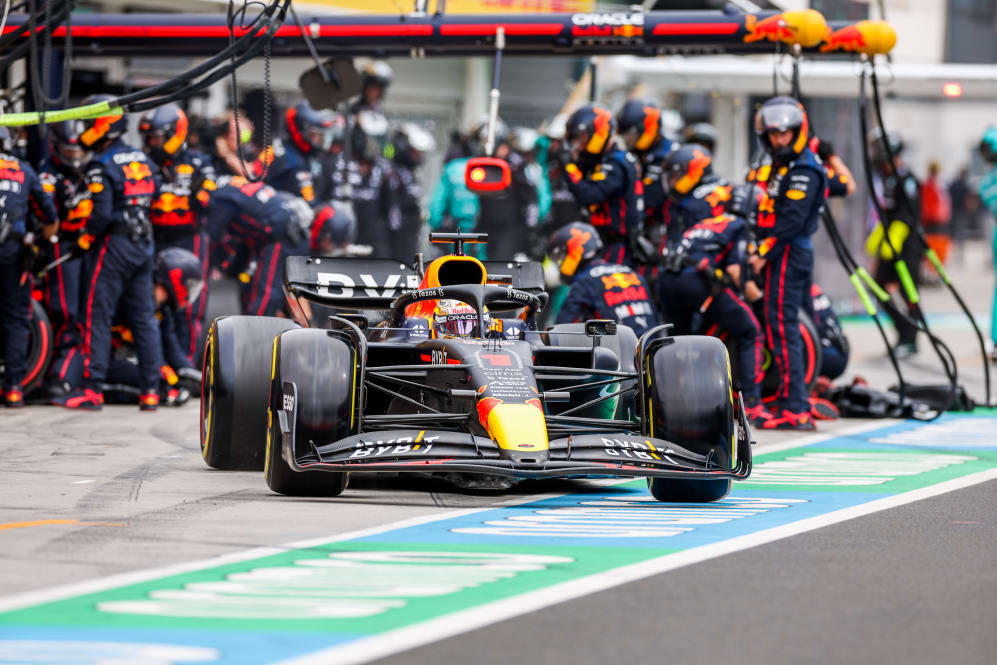 Strategic decisiveness
Verstappen was initially able to close up on Hamilton's medium-tyred car but as Verstappen's softs began to fade, the decision was taken to bring him in to apply undercut pressure to the Mercedes. That was Lap 16 and Verstappen was fitted with a set of mediums for his middle stint.
Mercedes left Hamilton out, meaning Verstappen would inevitably be ahead after Hamilton pitted. But Mercedes were trying to maximise how much newer Hamilton's tyres would be in the second stint. It was at this point that Red Bull brought Perez in to apply undercut pressure to Hamilton. Mercedes couldn't afford to drop Hamilton behind two Red Bulls and so he was pitted the lap after Perez, minimising his tyre offset to Verstappen to just three laps.
READ MORE: 'It was a disaster' – Leclerc 'very disappointed' with P6 finish in Budapest as he singles out what cost him victory chance
Having undercut past Hamilton, the next task would be to catch and pressure the two Ferraris and George Russell's race-leading Mercedes. But there was a snag: Verstappen was going to be forced to nurse a slipping and overheating clutch.
Controlling a car issue
"Max was having to manage a clutch issue and the temperatures were getting a little out of control. So after that first stop, we had to hold him off the back of Carlos Sainz for a while," explained Horner. For 15 laps, Verstappen simply held his ground, a couple of seconds behind Sainz, maintaining the gap to the lead at around 7s.
With the temperature under control and a revised setting controlling the clutch slip, Verstappen was let off the leash near the end of the second stint. He closed in on Sainz and as soon as he was within undercut reach, he was brought in again. This was Lap 38.
Although Ferrari kept Sainz out, as he was trying to run long enough to be able to get onto the soft for his final stint, Mercedes were obliged to pit Russell on the next lap in an attempt at retaining track position. Ferrari pitted Leclerc in response to seeing Mercedes preparing to stop Russell.
HIGHLIGHTS: Watch the action from a thrilling Hungarian Grand Prix as Verstappen seals eighth victory of the season
Verstappen's stunning out-lap
Russell was unable to maintain track position over Verstappen at the second stops, despite having been 2s ahead, because Verstappen's out-lap pace was incredible. It took him 1m 39.455s. For comparison, Russell's out-lap was 1m 42.258s and Leclerc's 1m 45.325s on the disastrously difficult-to-warm hard tyre.
Verstappen was aided by team mate Perez – who had yet to make his second stop – pulling aside for Verstappen on the out-lap without delay.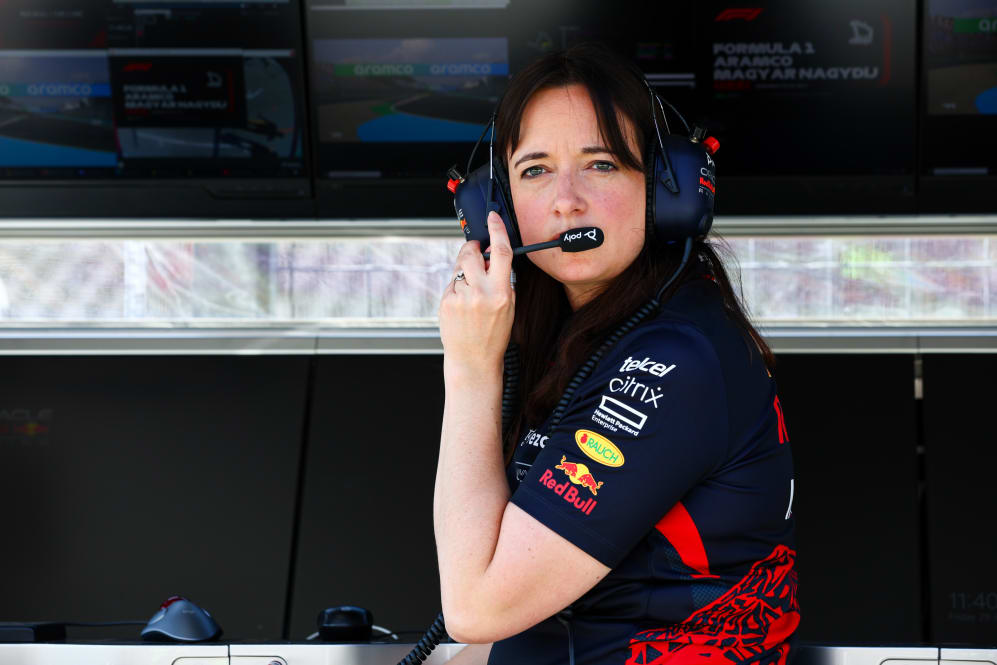 This stunning burst vaulted Verstappen past Russell. Now he was able to chase down Leclerc's hard-tyred Ferrari. "I could see he was struggling badly on the hards," said Verstappen later. He hunted him down and passed with the help of DRS on Lap 41. A 360-degree spin by Verstappen at Turn 13 later in the lap allowed Leclerc to repass. But it took only a few laps before Verstappen was able to put the final decisive move on the struggling Ferrari.
FACTS AND STATS: Verstappen matches Red Bull's best-ever recovery win
That left just Sainz, leading the race but still needing to make his second stop. A pit stop costs around 20s here – and Verstappen's pace, together with Sainz trying to eke out his tyre life, meant Max was just 13s behind. As soon as Sainz pitted, Verstappen would be leading, and that's how the victory played out.
Thinking on their feet
"There was a bit of drizzle, a strong wind and temperatures that had dropped 20 degrees from where we were on Friday," said Horner. "So the variables were significantly different. And I think that's where you have to think on your feet. And that's where I think the team did a great job today of converting from what theoretically was the quickest race to what practically was the fastest race."