Feature
How Sebastian Vettel made Turn 2 at Suzuka a hive of activity with his 'Buzzin' Corner' project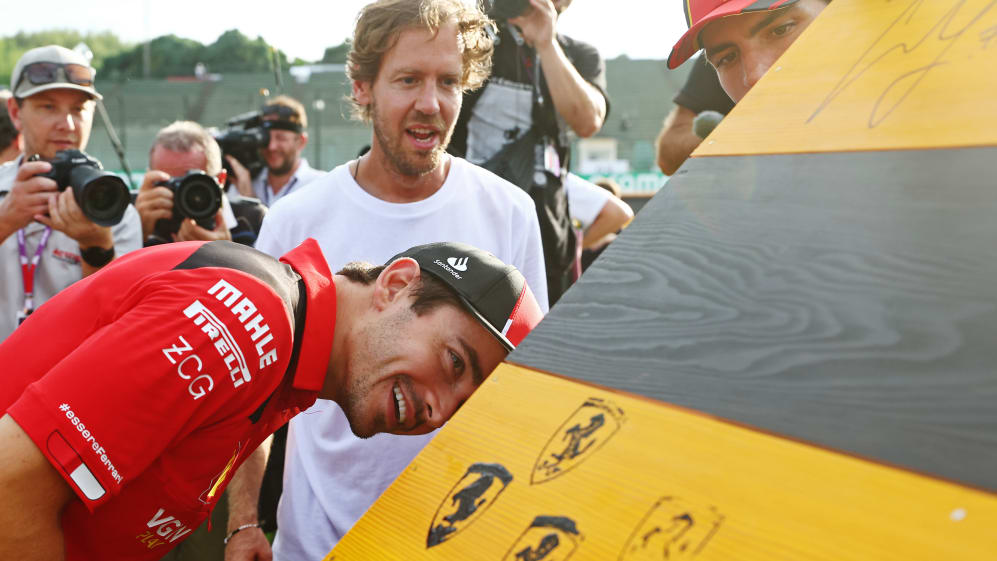 There was a buzz at Turn 2 of Japan's iconic Suzuka circuit on Thursday, as four-time world champion Sebastian Vettel unveiled his latest project designed to help spread the message about biodiversity in our ecosystems: a set of specially-created insect hotels.
Since leaving the sport at the end of the 2022 season, Vettel's limited public appearances have tended to have a very definite environmental skew.
At the UK's Goodwood Festival of Speed in July, Vettel drove a sustainably-fuelled McLaren MP4/7 and Williams FW14B up the famous hillclimb, while earlier this month he took to the wheel of his championship-winning Red Bull RB7 around the Nurburgring's Nordschleife circuit using the same carbon-neutral fuel.
GOODWOOD: Vettel, Schumacher, Hakkinen and many more deliver a spectacular F1 show on the famous hill
Over in Suzuka, however, it was biodiversity that was the focus of a Vettel-coordinated initiative to promote awareness about the importance of insects and biodiversity in general – Vettel having also promoted an insect hotel at Austria's Red Bull Ring back in 2021.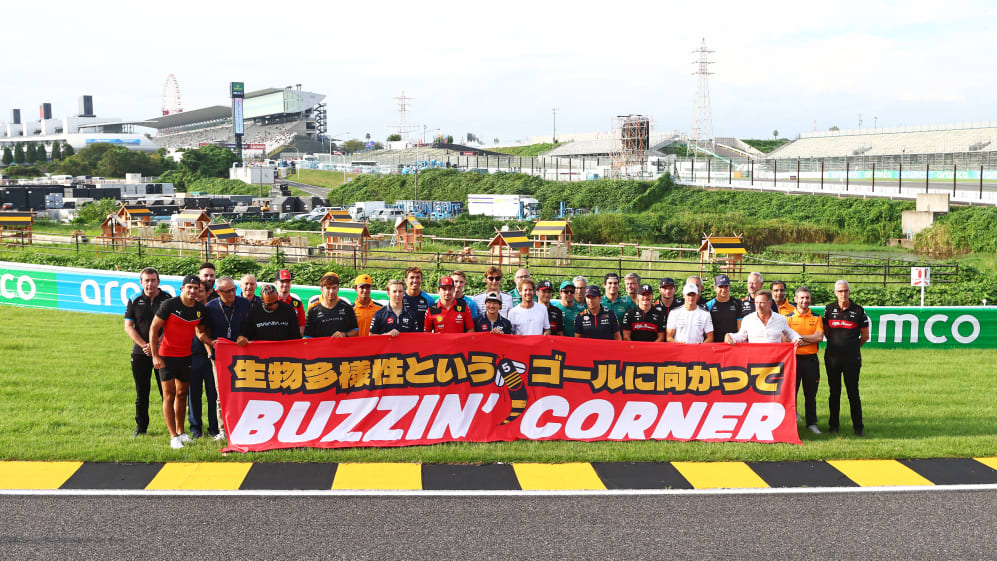 In sweltering, muggy heat, drivers and team principals, along with F1 President and CEO Stefano Domenicali, assembled to admire Vettel's insect hotels, located on the inside of Turn 2 – complete with special black and yellow-painted kerbs at the corner – with each team helping to customise their own hotels.
Vettel was on hand, of course, helping the drivers to add bunches of sticks and wooden blocks into the hotels and paint them up – the four-time champion appearing genuinely touched by the reaction and turn out from the members of the 2023 grid.
READ MORE: 'It's the next revolution' – Tech chief Pat Symonds explains why Formula 1 is leading the push for sustainable fuels
"I'm very, very excited," Vettel said in a post on his Instagram page on Wednesday, shot at the corner. "I want, with this project, to create awareness about the importance and the subject of biodiversity.
"[The bee is] the perfect ambassador for us around this project and idea to highlight the importance of biodiversity, because it stands not just for the bee but for all the other insects, so we see the bee as our ambassador. She will help us stress this very important message.
"It's very exciting and a lot of work and passion went into the project… Hopefully this is just the beginning of an initiative and projects around the world… standing up for biodiversity, which is not just insects, it's all types of animals. But it's more than that as well: it's all types of plants, all types of organisms, bacteria. And even more than that, we have to celebrate variety, not just in human beings, but also in nature – and we have to protect it."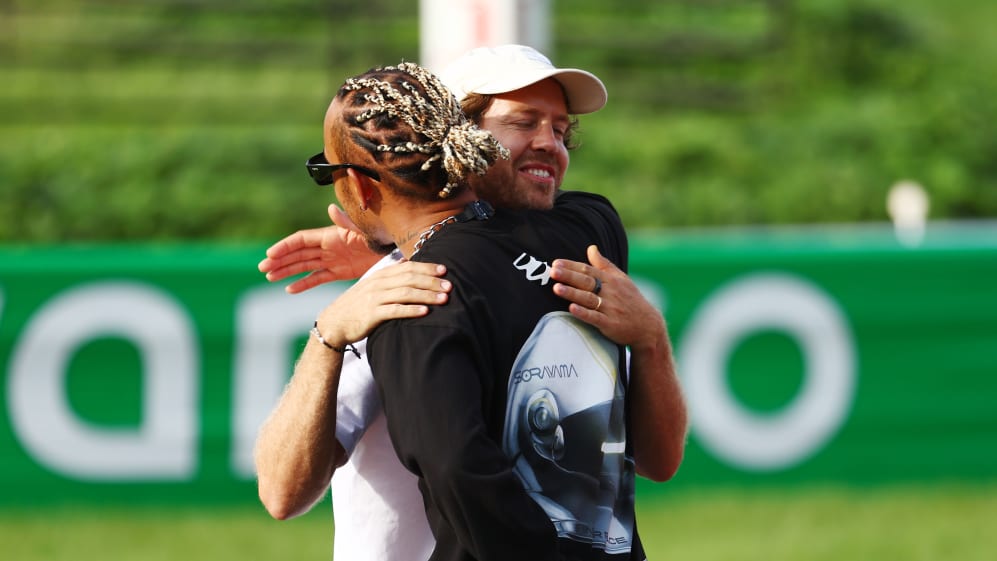 Earlier in the day, meanwhile, Vettel's friend and former sparring partner Lewis Hamilton had spoken out about the German's emergence as an activist for the environment, praising the work that Vettel was doing to raise awareness.
"It's great to see that he's found his purpose," he said. "It's great to have Seb back this weekend. He sat down and told all the drivers about these plans.
READ MORE: F1's use of DHL biofuel-powered trucks reduces carbon emissions by an average of 83%
"To be honest, in the history of the sport, I don't know any other driver who's ever been so outspoken and shown real compassion for the world outside of this little world that we're living in. It's really great that he's utilising his platform.
"I always just hope that with the things that he's doing, for example, that he inspires the other drivers to do something here – maybe in their own lane. But we all need to come together in this world to have a positive impact; to spread love, to spread compassion, to raise awareness for a lot of the problems – and there's obviously millions of problems that we need to address – but biodiversity is for sure.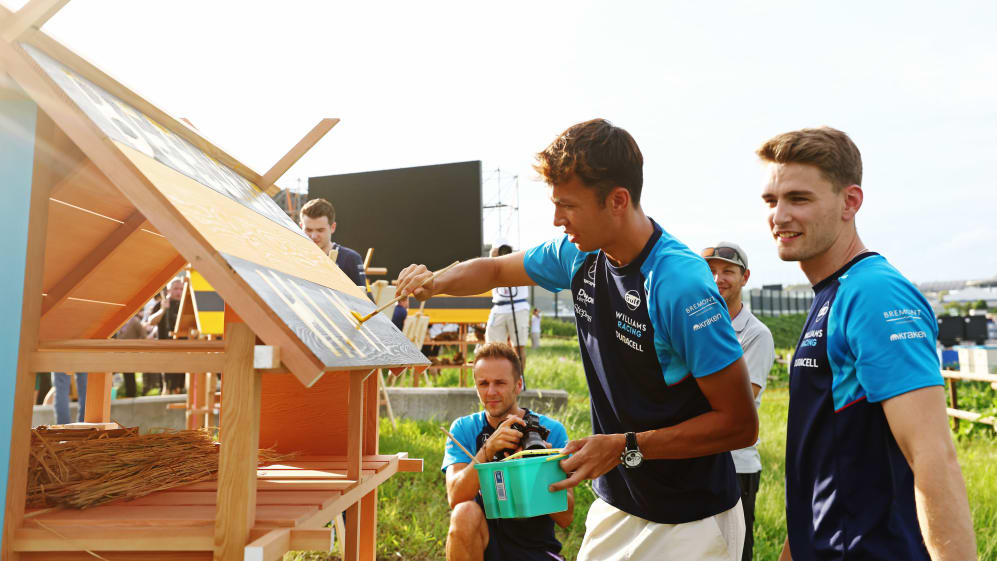 "He's working with the bees here, raising awareness of that this weekend. I think it is a great way to spark a bit of interest and raise awareness for people to understand that we're all in this together and how important they are in terms of our ecosystem."
Fans can keep an eye out for the insect hotels when the F1 cars rush into Turn 2 – or 'Buzzin' Corner' – when Free Practice 1 gets under way on Friday at 1130am local time.