Feature
How winning the World Championship made Verstappen a more potent driver than ever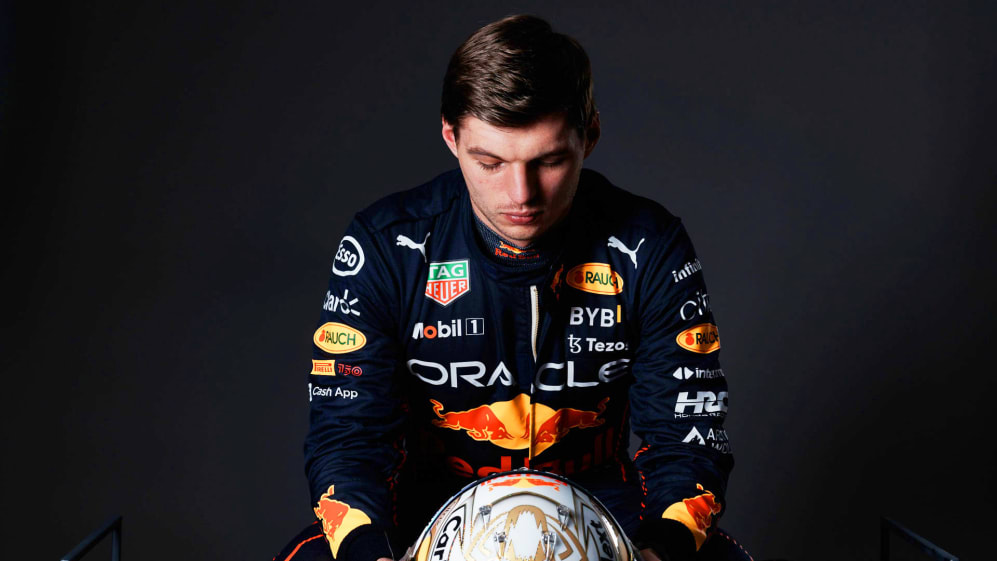 Throughout an intense season-long ding-dong fight with Lewis Hamilton for the 2021 Formula 1 World Championship, Max Verstappen was sure about one thing – if he managed to achieve his lifelong goal to win the title, it would not change his life.
It was part of a wider strategy – created by a small team close to him that includes his father Jos and mother Sophie – to ease the pressure on his young shoulders (he is still only 24 years old) and it paid off last year when the Red Bull driver pipped Hamilton to the post on the last lap in Abu Dhabi.
TREMAYNE: Has the advantage swung towards Red Bull after the Emilia Romagna Grand Prix?
True to his word, that championship hasn't changed his life. He didn't go on a worldwide media tour in a bid to boost his brand but instead continued to live his life as he always has done – away from camera lenses. He spends his time hanging out with his family, gaming and training, focused on adding to his title collection.
But what has changed is the pressure has gone. He has achieved his dream and that of his parents – who were also both talented racing drivers. Everything else is a bonus now.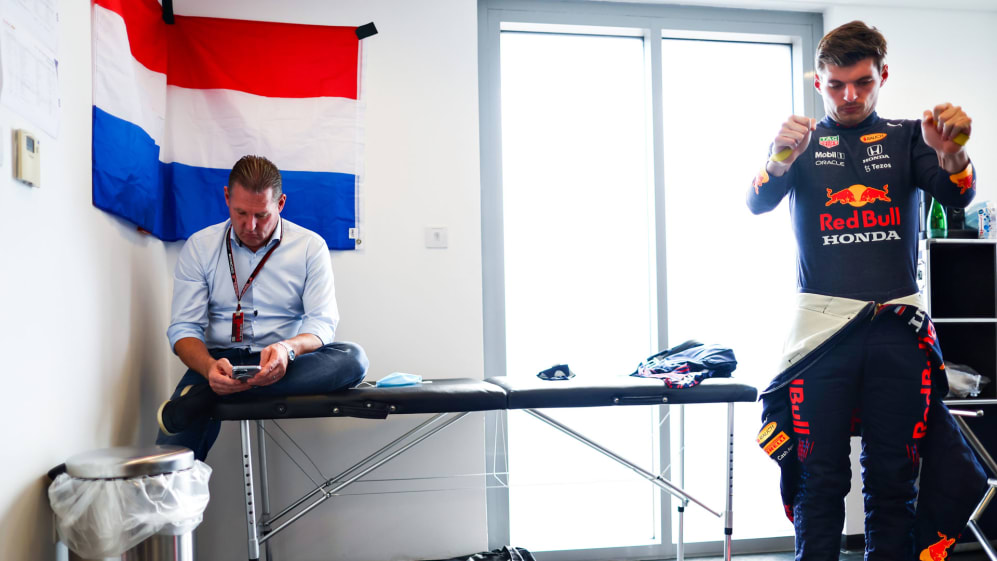 We caught up in Australia and when I asked if the pressure was off now he is a world champion, Verstappen replied: "Yeah – of course. You can see it. It still means a lot when I win races, when I won in Saudi it meant a lot – but it's a different feeling leading up to the weekends now."
I asked his boss Christian Horner the same question. "That first championship, we saw it with Sebastian Vettel [who won his four titles with Red Bull], it just relieves pressure from your shoulders," said Horner. "Max has got that on his CV now, he's got the number one on the car. It does release him of pressure. The way he's driven the first few races, he's been right on it."
READ MORE: 'It killed me, it was terrible' – Albon opens up on losing his F1 drive and his dream 2022 return in Beyond The Grid
Whether it's a conscious or unconscious move, Verstappen carries himself differently now. I've spoken to him in the TV pen on multiple occasions during the weekend for the last few years – and I've noticed this year, he's more relaxed and less guarded with his responses. He leans forward when he answers, he's more engaged. There's often humour in his responses and he's more open and analytical.
It reminds me of my first non-interview-related interaction with him – in the hotel bar in Shanghai, China in 2015. He was just two races into his F1 career, I was the same number of races into my first full-time season in F1. I'd only encountered him on a handful of occasions in Australia and then Malaysia, each time in small round table situations in the Toro Rosso motorhomes.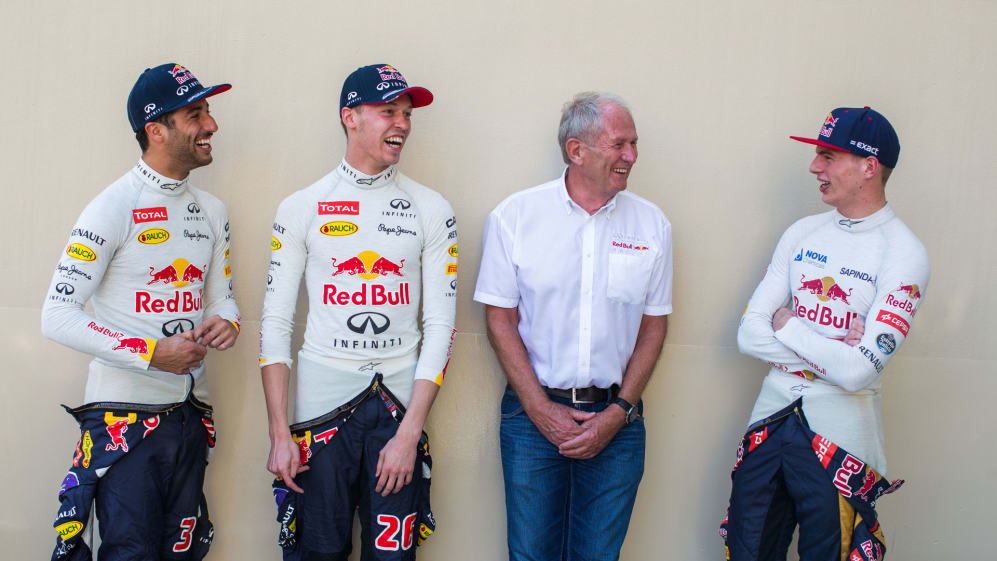 He came over to the bar where I was sat with a colleague and offered to buy us a drink (non-alcoholic, as he was still underage at the time). He then leant on the bar and chatted. We talked about all sorts – racing, F1, life away from the track. It was a normal, easy, engaging chat.
What struck me was how underwhelmed he was by the enormity of what he had achieved, let alone what he was showing he could achieve.
To him, he was just following the plan he and his family had made, which in the short-term involved promotion from Toro Rosso to Red Bull, medium -erm becoming a regular race winner and longer term – but not too long – the World Championship. When he talked about it, he was saying it as if it was a case of when, not if.
LONG READ: 'Every year I try to beat everybody else' – Why title success hasn't changed Max Verstappen
It's easy to forget just how long Verstappen has been around in F1. This is his eighth full season. After completing his apprenticeship at Toro Rosso, he was promoted to Red Bull and has since moulded a team around himself.
They love working with him – and when they see that he puts everything on the table when he gets behind the wheel and almost always gets the very maximum out of the package, that only serves as an inspiration for the team to work even harder.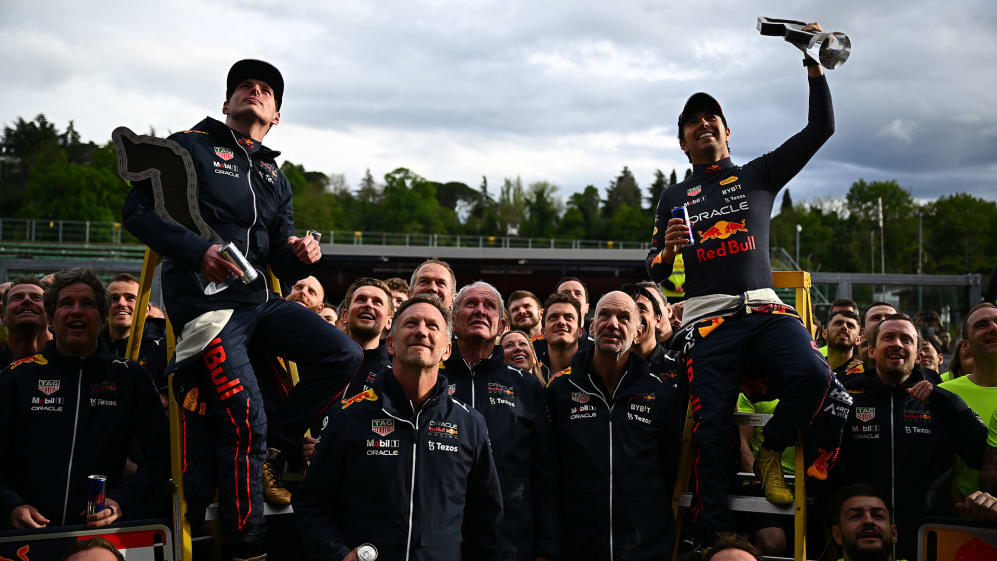 The experience that he's built up during that period has helped him mature as a driver. He's still the risk-taking, attacking, hardcore fighter on track – but we've seen this that he's harnessed that slightly with decision making that is more calculated. It's a tweak rather than an overhaul.
With that world title in his back pocket, defeat feels different. He suffered the misery of a DNF in his first race as reigning world champion in Bahrain. That hurt. But he bounced back to win in Saudi Arabia.
There was more misery in Australia when he lost another podium because of a mechanical failure. This time he was more outspoken about his frustration with the team's unreliability. But he reset quickly and hit back to dominate the Imola weekend with pole, the Sprint win and the Grand Prix victory.
READ MORE: 'An unbelievable job' – Horner praises Perez and Verstappen for delivering first Red Bull 1-2 in six years
The Verstappen we are seeing now is better than he's ever been before. Every time he gets behind the wheel, he looks more dangerous and potent than the race before.
He may not care if he wins any more titles – but that shouldn't be construed as him not trying hard enough. His intention is to keep winning for the next decade at least – but he won't lose any sleep if he never wins a world title. That makes him a fearsome opponent for anyone, including his chief rival Charles Leclerc, whom he has grown up racing since they were in go-karts.
"I'm just myself," he says with a smile. "I'm enjoying what I'm doing at the moment. The pressure is off. I just have a good time."
QUIZ: How closely have you been following the 2022 season so far?