Hugh Jackman in talks to play Enzo Ferrari in new movie due to start production next spring
X-Men star Hugh Jackman is in the running to play iconic Ferrari chief Enzo Ferrari in an upcoming movie about the Italian's life, due to start filming next spring.
The film, tentatively titled simply Enzo Ferrari and set to be helmed by Ali and Heat director Michael Mann, will reportedly centre around Ferrari in 1957, a tumultuous year which saw the Italian company skating financial disaster, while its founder came under attack from the Vatican after a horrendous crash involving one of his cars at that year's Mille Miglia road race. It was also the year after Ferrari had lost his son, Dino, to muscular dystrophy at the age of 24.
ALTERNATIVE HISTORIES: What if Stirling Moss had not felt snubbed by Ferrari?
In an interview with the website Deadline.com, Mann, who's reportedly spent two decades developing the project, said: "The real power of this piece is in the emotionally charged lives of these people in complex, extreme circumstances. In addition, there is the explosive power and lethal beauty of racing. It has a great drama at its core and that's why Ferrari stayed with me."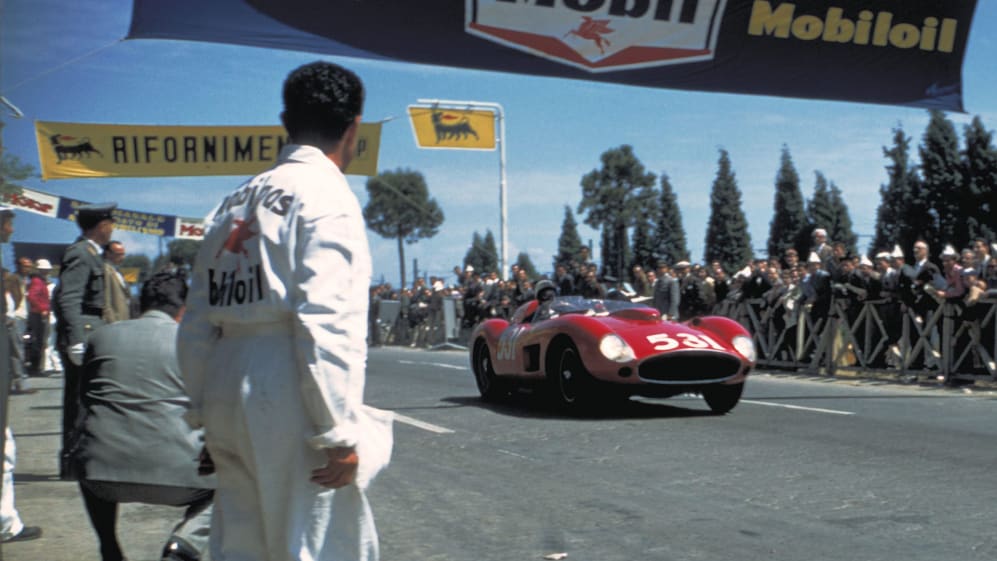 Should Jackman land the title role, meanwhile, he won't be the first to have played Enzo Ferrari in a movie, with Italian actor Sergio Castellitto having depicted him in a 2003 biopic, while Augusto Dallara played him in a small part in Ron Howard's 2013 movie Rush.
The script for the new Mann-directed movie will be based on Brock Yates' book Enzo Ferrari – The Man And The Machine – while Mann has recent experience of working on a motor racing movie, having been the executive producer on Ford v Ferrari, the film charting Ford's successful defeat of Ferrari at the 1966 Le Mans 24 Hours.