Hulkenberg describes qualifying return as 'a shock to the system' as he just misses out on Q3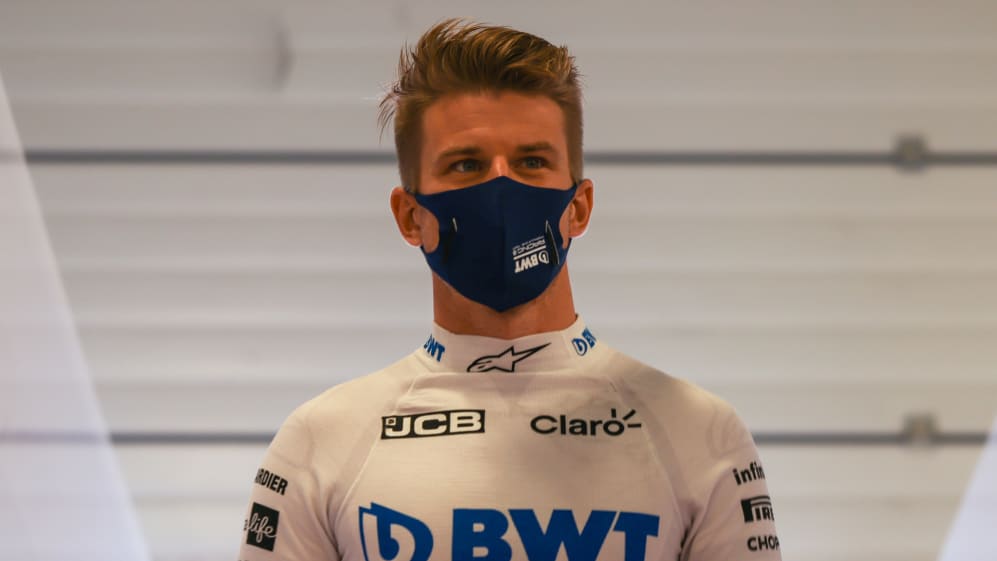 After an eight-month absence from Formula 1, Nico Hulkenberg described returning to the sport as a "shock to the system" given the physical demands of the high-speed Silverstone circuit where he qualified 13th – just 0.065s off Q3 – for this weekend's British Grand Prix.
Hulkenberg - who has been out of the sport since leaving Renault at the end of last year - was called up by Racing Point as a replacement for Sergio Perez, who is in quarantine after a positive Covid-19 test on Thursday, and the German driver endured a tough return to F1 as he took on the challenge of practice and qualifying at Silverstone, where the G-forces are immense thanks to the fast, flowing layout of the track.
READ MORE: Qualifying report: Hamilton recovers from spin to take record seventh Silverstone pole
"It's a big ask after eight months away to come back and jump into a completely different environment – and into a Formula 1 car I've never driven before and immediately perform," said Hulkenberg. "Especially when Silverstone is such a high-speed challenge and the conditions were changeable throughout the day."
"That meant it was a little bit of a shock to the system today, and it was tricky to hook up the laps perfectly – especially in the first sector," he explained.
Gusts of wind and cooler track temperatures compared to Friday gave Silverstone a different feel on Saturday, and Hulkenberg was eliminated in Q2 as his team mate Lance Stroll finished just 0.065s faster to make it into the top-10, eventually securing P6 on the grid for Racing Point.
READ MORE: 'It looked like he never left' – Hamilton, Verstappen and Bottas impressed by Hulkenberg return
"We were so close to making it to Q3, and I'm happy with that considering I've come in from the cold this weekend," he said.
The second part of qualifying wasn't ideal for Hulkenberg as his team attempted to get him into Q3 on the medium tyre – a slower, more durable compound than the softs – but switched him to soft tyres as he was struggling for pace.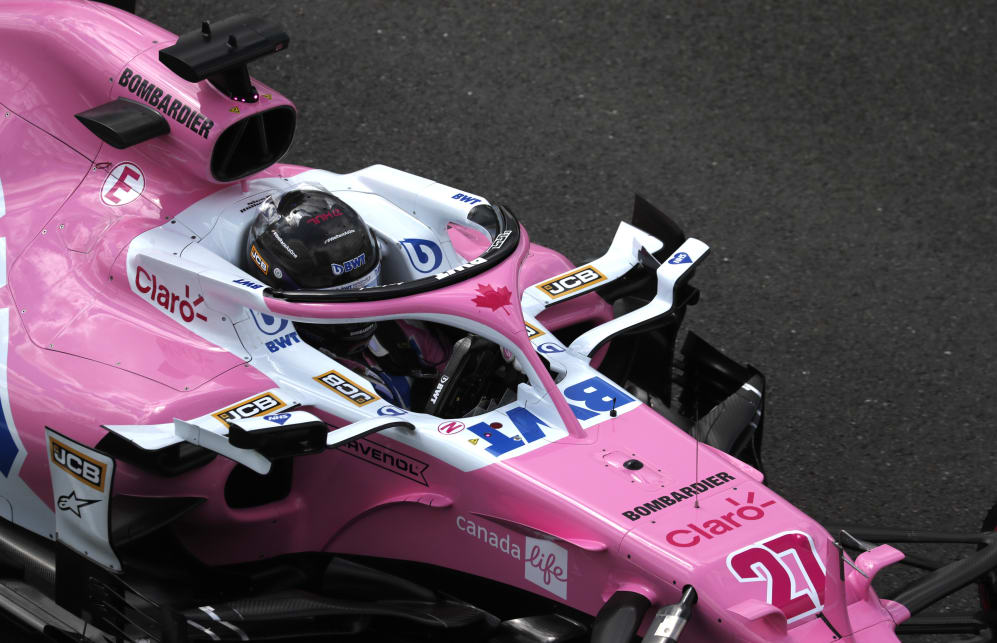 "It was a challenge to use both the soft and medium tyre in Q2 and maintain the rhythm, but we almost made the strategy work – which shows the team and I are working well together.
"I'm also starting to get an understanding of the car, so the goal is to keep learning and adapting quickly. We'll do our homework tonight and aim to score good points tomorrow," he concluded.
While a first F1 podium might be out of reach for Hulkenberg on his return, he has finished in the top 10 in every British Grand Prix from 2013 onwards. On Sunday, he'll aim to keep that streak going from P13 on the grid with a free choice of tyres.
READ MORE: Perez 'did nothing wrong' in taking pre-Silverstone trip to Mexico, says Racing Point boss