Perez 'did nothing wrong' in taking pre-Silverstone trip to Mexico, says Racing Point boss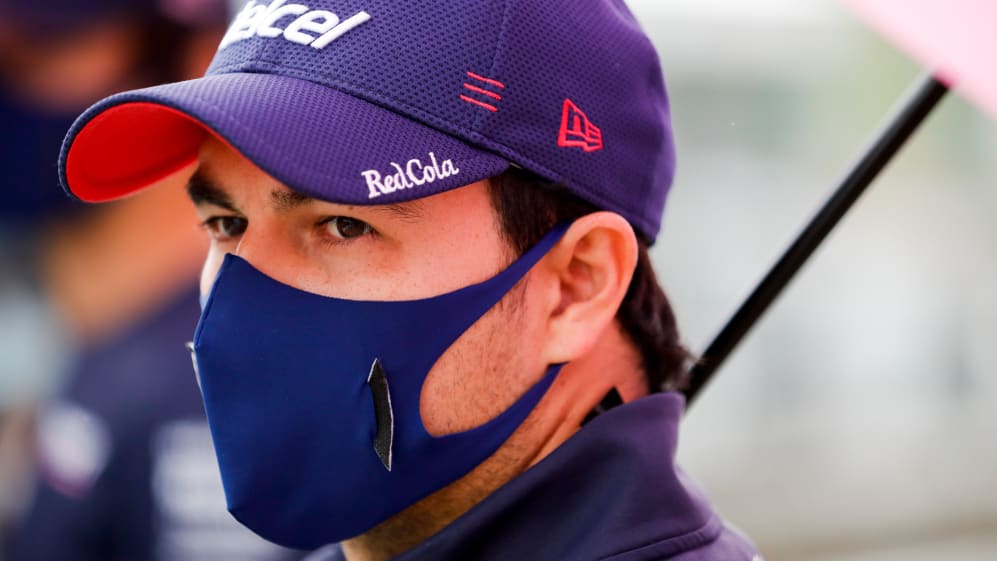 Racing Point boss Otmar Szafnauer has defended Sergio Perez after the driver contracted coronavirus, insisting on Friday ahead of the British Grand Prix that the 30-year-old took "all the precautions" when visiting his mother at home in Mexico.
Perez will miss this weekend's British Grand Prix, breaking a 172-race streak of starts that began with the 2011 European Grand Prix, as he tested positive for Covid-19 on Thursday, with former Renault driver Nico Hulkenberg stepping in to take his place this weekend.
Perez, who says he is suffering no symptoms, revealed he had flown home to Mexico after the Hungarian Grand Prix to visit his mother, and when asked about it on Friday, Szafnauer said his driver had not broken any rules with the trip.
READ MORE: How Hulkenberg's emergency Racing Point deal came about - and why he's the right man for the job
"I don't think Checo did anything wrong going back to his family, he takes all the precautions. I think it's no different to Ferrari going back to Italy, for example," said Szafnauer.
"We've got no clauses in the contract where he's got to ask for permission to go back to his family. I think his family was in Mexico and it's not a surprise that he went back to Mexico, that's what he's done forever while he's been driving for us.
"We did though discuss how he was flying there and back. It was always via private flight so never commercially. So there's no issue with that.
"He's OK, we're going to check on him daily, send a doctor to him – he's quarantining now – and we just have to make sure the virus gets out of his system and he comes back racing."
WATCH: FP1 HIGHLIGHTS: Watch all the action as the British GP weekend begins
Szafnauer also revealed that two members of Racing Point – Perez's personal assistant and physiotherapist – travelled with him but had tested negative for the virus. Even so, they will also be quarantining.
The Team Principal added that he was "unsure" whether Perez would have to quarantine for seven or 10 days following his positive test result, meaning he could also have to sit out the next Grand Prix at Silverstone, next week.
If the Mexican does have to miss the 70th Anniversary Grand Prix out, Szafnauer confirmed Hulkenberg will take his place once again.