'It looked like he never left' – Hamilton, Verstappen and Bottas impressed by Hulkenberg return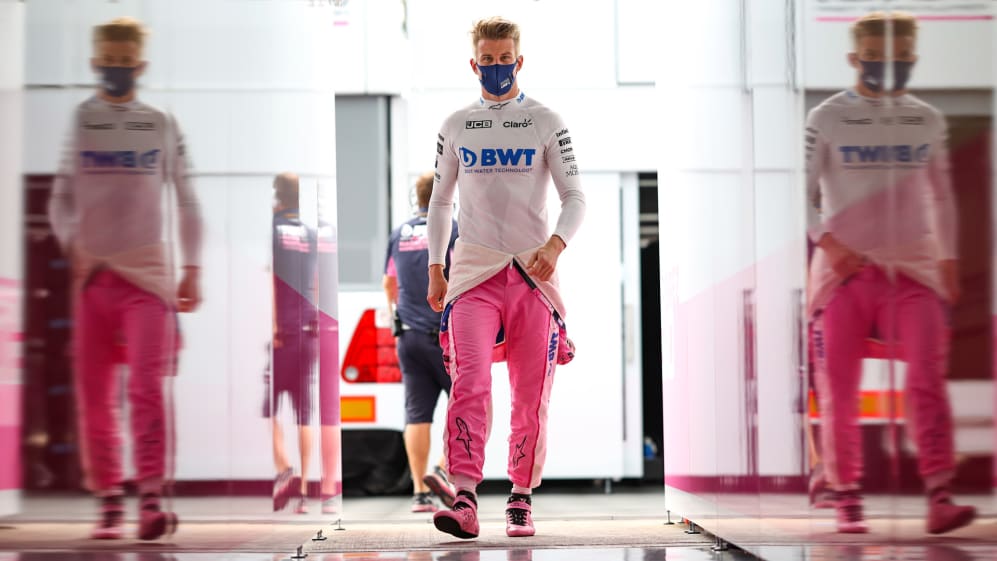 Nico Hulkenberg performances so far this weekend after his last-minute return to Formula 1 have impressed Lewis Hamilton, Max Verstappen and Valtteri Bottas – with Hamilton pointing out that driving the Silverstone circuit after almost eight months away from the sport would be particularly gruelling.
Racing Point driver Sergio Perez tested positive for coronavirus on Wednesday, prompting the team to call up Hulkenberg as his stand in. The German driver - out of F1 since leaving Renault at the end of last season - then had a frantic three days that included a late-night seat-fitting, early-morning simulator sessions at the factory and then two F1 practice sessions that left his neck very sore. Not to mention FP3 and qualifying on Saturday adding to his neck pain.
READ MORE: Qualifying report: Hamilton recovers from spin to take record seventh Silverstone pole
And asked about Hulkenberg's performance this weekend, the top three qualifiers for the British Grand Prix had nothing but praise for him, as pole-man Hamilton noted how physically taxing driving the high-speed Silverstone circuit is on the body.
"It's definitely not the best [race] to come to, your first practice, your first race, for the neck," said Hamilton. "I think Copse is flat out so it's pretty intense combination of corners so I wouldn't be surprised if this morning he work up with quite a few bruises and sore but he's genuinely always been in good shape. I saw him walking in… it looked like he never left.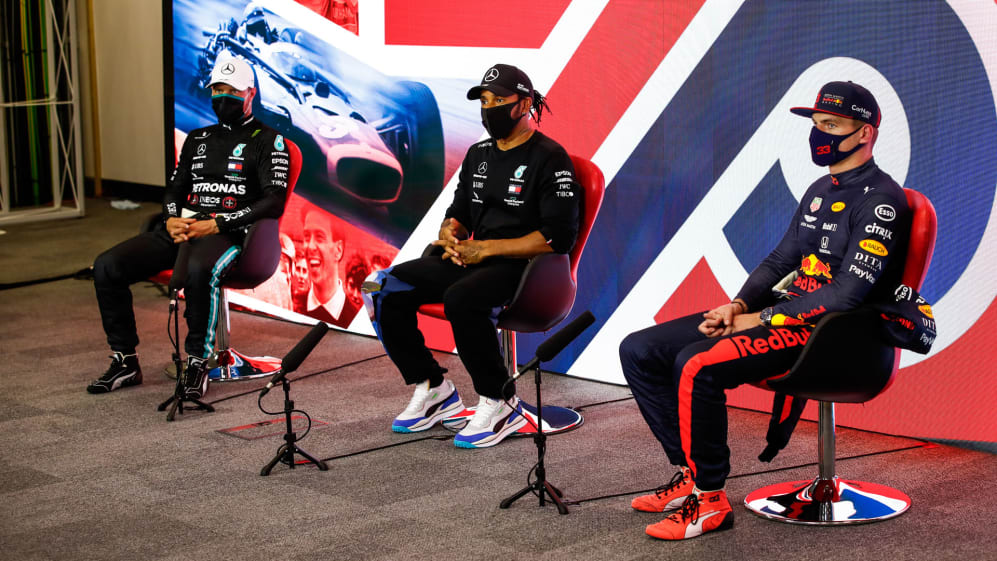 "But even more so I think the prep is a big part, the understanding of the car, that's probably the biggest part. When you don't know the car, you don't know the tools you have or the simulation the team uses… I can't even tell you how far behind he is with that. But he is a great driver and if anyone can do it it'll be him, for sure."
Verstappen, who qualified third for Sunday's race behind the Mercedes duo, joked that Hulkenberg's neck was "hanging to one side" after FP1 due to the incredible G-forces inflicted by Silverstone's fast chains of corners.
READ MORE: AS IT HAPPENED - Qualifying in Great Britain
He said: "You can train as much as you want; the first time you go in an F1 car with these speeds especially around here you will be sore. You can train every day with your neck but the first time is always going to be sore.
"So I'm 100% sure when he woke up today he felt it. But anyway I think it doesn't matter to him. He's happy to be here and he should be here anyway because I think he still deserves a spot on the grid."
Bottas was just as struck by Hulkenberg's comeback with the P2 Mercedes man adding: "I think he's done really good, it's been such a big challenge for him with such a short notice. I think he was setting some good lap times but obviously [he has] big experience from the past. I hope he has a good race tomorrow."
Hulkenberg of course holds the infamous record of having started the most F1 Grands Prix (177) without landing a podium finish. On Sunday, he starts 13th, with team mate Lance Stroll sixth on the grid for Racing Point's home Grand Prix.