Hulkenberg reveals the moment he ended feud and 'broke the ice' with new Haas team mate Magnussen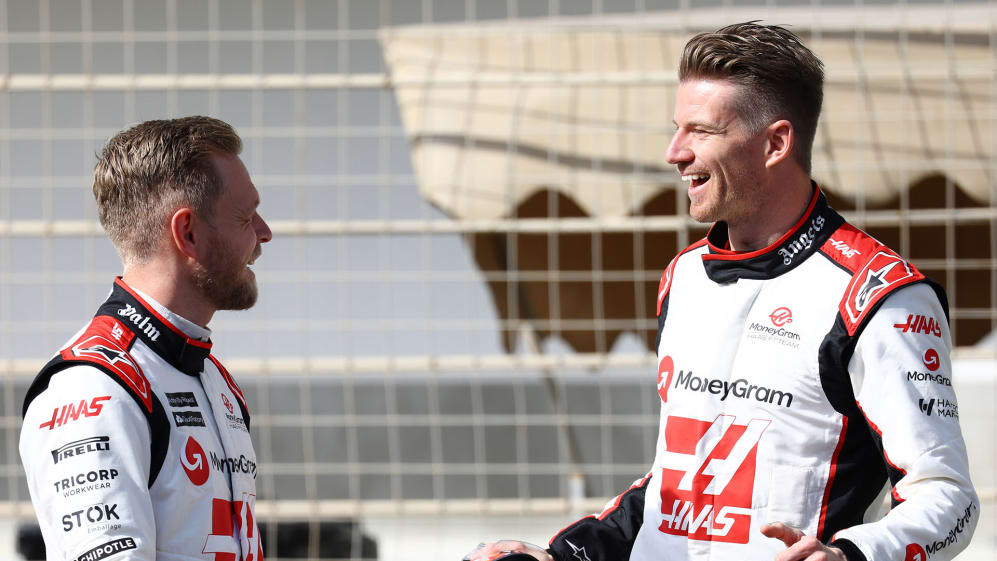 Nico Hulkenberg's full-time return to the F1 grid has been a sensational story since it was announced by Haas, but it came with the mouthwatering prospect of a reunion with Kevin Magnussen. While the two have never been team mates, they did memorably have a spat at the 2017 Hungarian Grand Prix – something the German insists is long behind them.
Hulkenberg's 'super sub' appearance at last year's Bahrain Grand Prix – in place of the Covid-afflicted Sebastian Vettel – put him amongst the current crop of drivers.
And Hulkenberg revealed that he used the opportunity to make sure the hatchet was well and truly buried with Magnussen – who in 2017 he called "the most unsporting driver on the grid" in a media pen bust-up following an on-track scuffle in the Hungarian Grand Prix.
READ MORE: Alonso hails Stroll's return as 'very good news' and predicts where Aston Martin rank after 'very encouraging' test
"We actually broke the ice here 12 months ago when I stepped in for Seb," said Hulkenberg. "There was this driver picture on Sunday morning, and we happened to be standing behind each other and I decided to break the ice, reached out with a hand and with a smile and put his words into his face and that's where our relationship actually started 12 months ago.
"It's actually been pretty good, we've been hanging out over the winter in the UK, doing some marketing and media stuff and yeah, so far so good. I feel no tension or friction between us. He's a Dad too so we are both in similar positions in our life and yeah, looking forward to working alongside him."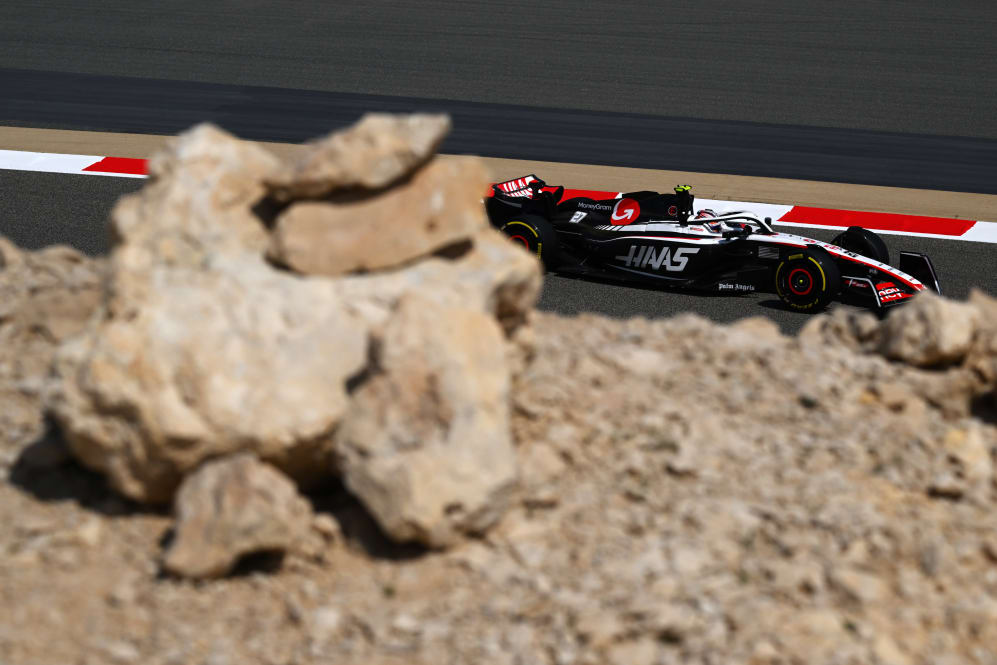 While Hulkenberg added that the duo had been rubbing along well, his team mate was keen to highlight how invaluable Hulkenberg's experience would be in shaping the development of this year's race car.
"I know Nico is going to do well," said Magnussen. "He's one of the most experienced drivers on the grid and I'm fairly experienced as well, so I'm hoping with that combined, we can be a good asset for the team and help the team in their development phase."
READ MORE: McLaren 'not as bad as people are expecting' says Norris before F1 season opener in Bahrain