'Hunger' makes Verstappen the driver he is, says Horner as he admits Dutchman's frustration understandable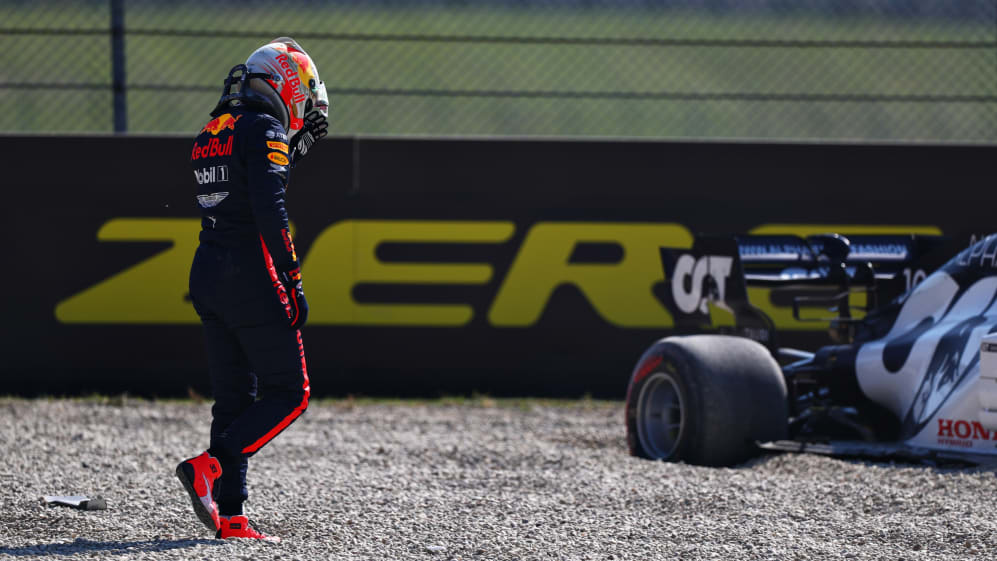 In a season when he was several people's outside bet for the title, things just haven't gone Max Verstappen's way in recent races – and his boss says he fully understands why the Dutchman is frustrated.
After a disappointing DNF in the season opener, Verstappen rebounded with six consecutive podiums for Red Bull, including a win in the 70th Anniversary Grand Prix, to go second in the championship race behind Lewis Hamilton. But consecutive DNFs in Italy and Tuscany have seen the 22-year-old drop back to third in the standings behind Valtteri Bottas, leaving Verstappen to say after Mugello "I am really not happy at the moment, but can't change it."
Particularly irksome to both Red Bull Team Principal Christian Horner and Verstappen was the fact that in Mugello the Dutchman appeared to have the speed to challenge Mercedes in the race – but a power unit issue for the second successive Grand Prix meant he was swallowed up at the start, leading to him being taken out as an innocent bystander in a first-lap collision involving Pierre Gasly, Romain Grosjean and Kimi Raikkonen.
READ MORE: 'We shouldn't have been in that position' – Verstappen rues power problems that led to lap 1 crash
That led to some choice words on team radio, as well as Verstappen launching his steering wheel into the gravel as he climbed out of his car.
"Max's frustration at another DNF is totally understandable," Horner told Red Bull's official site. "From the very first lap in Mugello he was on it. We had a very fast car and some real progress has been made with the balance of the car. That is what was so galling for him.
"In the heat of the moment when you have gone from the adrenaline of the start to the disappointment of ending up in the gravel trap, it is only natural to vent on the radio. We really felt that in the race we could take the fight to Mercedes. He had done the hard work in beating Lewis off the line and it was going to be game on, but of course that did not materialise."
Horner added that Verstappen's passion is a big part of who he is as a competitor, but that he now must focus on the task ahead in Russia.
"It was the second race in a row and a huge frustration for him because he is hungry and wants it so badly," he said. "If he did not have that hunger, he would not be the driver he is and the one that we all want to watch fight for victories each weekend.
"He has to get it out of his system now and then look forward. We will go through it with him prior to Sochi and discuss what has been done behind the scenes between Honda and the Team to help so it is rectified for the next race."
Red Bull finished fourth and fifth with Verstappen and team mate Alex Albon in Russia last year.