'I am not here to finish second' – Verstappen calls on Red Bull to solve reliability gremlins that plagued team in Jeddah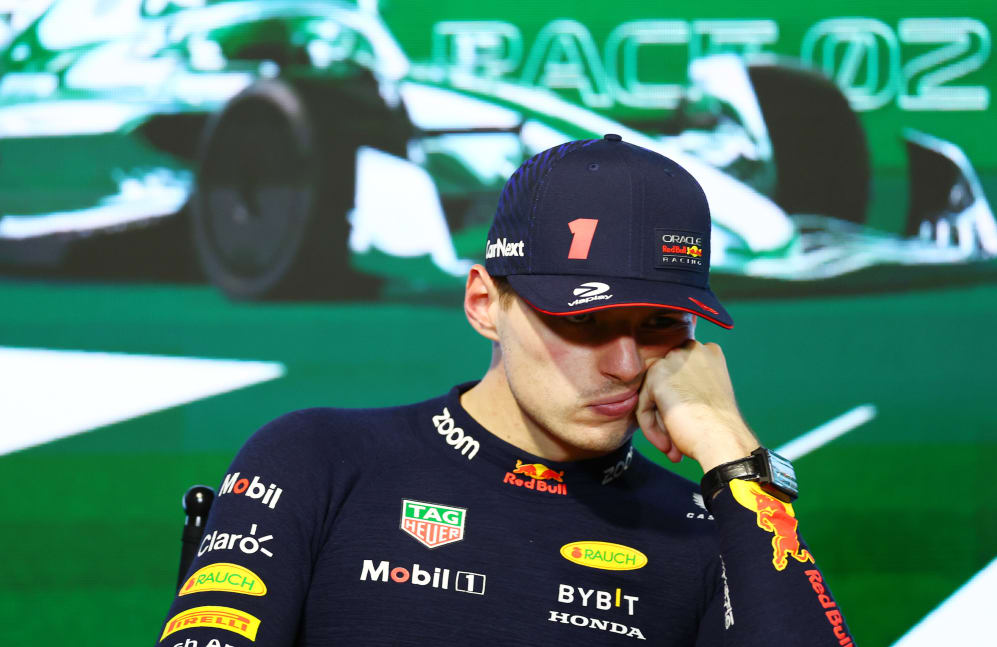 Max Verstappen may have been happy with his performance at Sunday's Saudi Arabian Grand Prix, but the two-time world champion was still not pleased to finish second, calling on Red Bull to solve the reliability woes that affected their Jeddah weekend.
A driveshaft issue knocked Verstappen out in Q2 in qualifying, leaving him starting the race in 15th. While the Dutch driver came through the field and finished second, about 20 seconds ahead of George Russell – who finished third in the classified race result – he was still less than impressed with his weekend, despite the team's storming pace.
READ MORE: Perez fends off Verstappen to win action-packed Saudi Arabian GP as Alonso loses podium following time penalty
When asked how long he hopes Red Bull can maintain their gap to the rest of nine teams, Verstappen replied: "Well, I hope of course a long time. But it's not only about the pace of the car, we need to make sure we are reliable without any issues.
"My first weekend [in Bahrain] was not very clean, because of just the big balance shift from testing to the race weekend, some other things which were going on in the background, and now again after three positive practice sessions of course I have an issue in qualifying."
He added: "Of course, I recovered to second which is good, and in general the whole feeling in the team, everyone is happy, but personally I'm not happy, because I'm not here to be second.
"Especially when you are also working very hard also back at the factory to make sure you are arrive here in a good state, making sure everything is spot on, and then you have to do a recovery race – which I like, I mean I don't mind doing it – but when you are fighting for a championship and it looks like it's between two cars, we have to make sure the two cars are reliable."
EXPLAINED: Why did Fernando Alonso get a penalty – and lose his 100th F1 podium – in Jeddah?
Verstappen was also asked if finishing second had been what he had envisioned coming into Sunday's race, to which he said: "I never really think about it, but I think realistically with or without the Safety Car, I think P2 was the highest possible.
"The beginning, the first few laps were really hard to follow cars because of the street circuit, the fast corners, the walls are all very close, you get kind of a tailwind effect, and the car is a bit all over the place.
"After a few laps it all started to settle in a bit better and I could pick them off one by one, and the pace was good.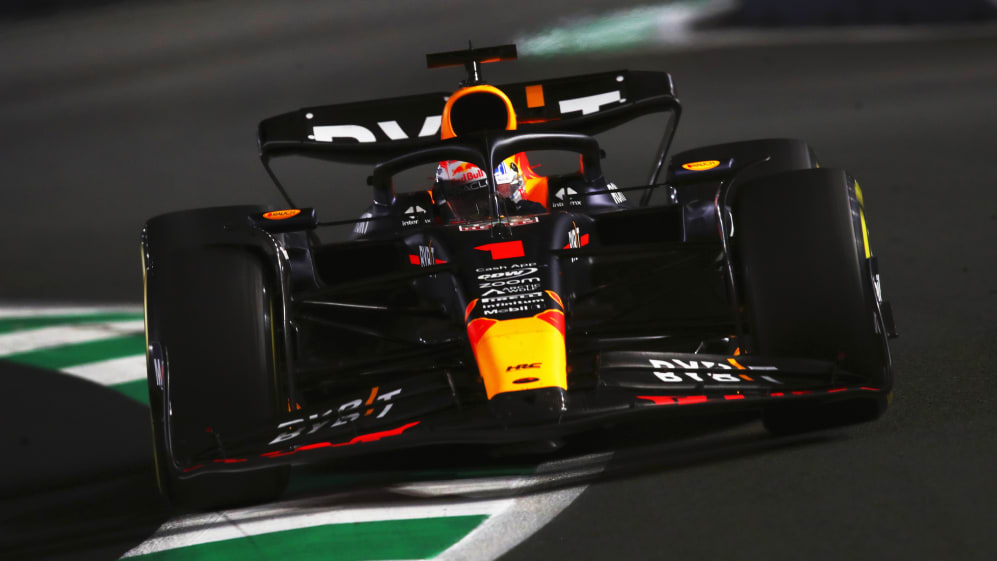 "The Safety Car of course helped me a bit to get back in the race, but even with that in the restart you just lose too much time to Checo [Perez], for example. So, once I got into P2, it was quite a decent gap on a track where there is not a lot of deg."
Verstappen was heard late in the race once again complaining of a suspected driveshaft issue on his car, and while the team said they could not see the problem, it was still enough for him to stop chasing Perez for the win.
FACTS AND STATS: Perez leads a Red Bull 1-2 for the very first time
"I tried to close the gap a bit, but at one point I picked up these vibrations on the driveshaft, on the rear," said Verstappen. "The team could not see anything, but I'm fairly sure there was something odd going on with the balance since the vibrations started to kick in.
"At one point I did the calculations; I wouldn't have been able to close that gap to the end with only 10 laps to left, so at one point I think it is more important to just settle for second, not having an issue with the car."