Russell calls Jeddah drive 'one of my strongest weekends in F1' despite losing P3 to Alonso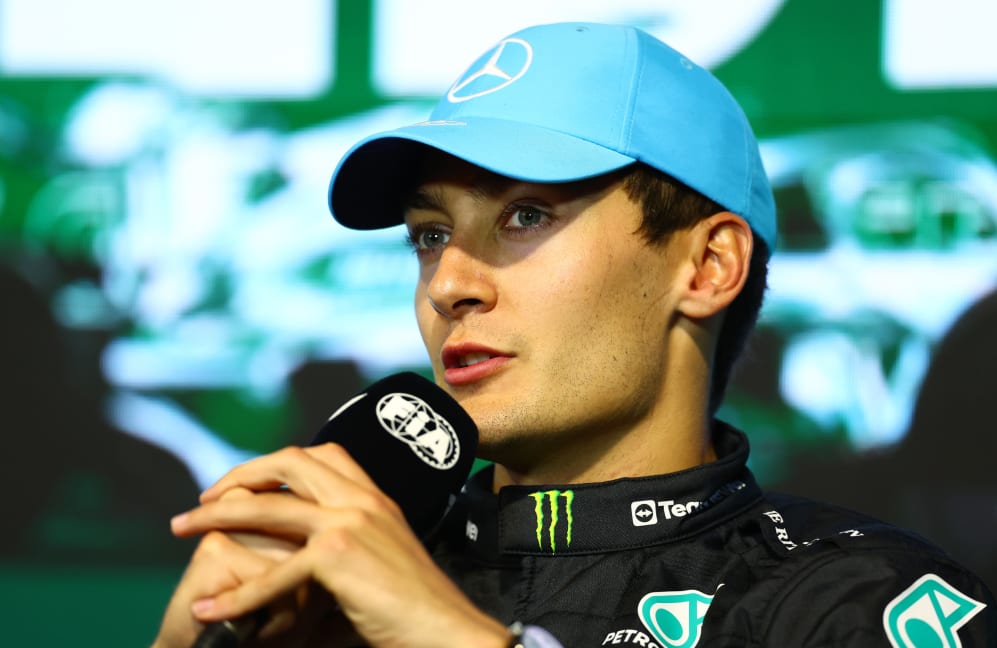 Mercedes driver George Russell was left feeling satisfied with the performance he delivered across the Saudi Arabian Grand Prix weekend, though he admitted that Fernando Alonso and Aston Martin "deserved" the podium he briefly inherited on Sunday evening – before a stewards' review overturned the decision.
Russell built on his strong qualifying performance at the Jeddah Corniche Circuit to convert P3 on the grid into a fourth-place finish, behind only the Red Bulls and Alonso's Aston Martin.
Russell then briefly inherited P3 after Alonso was handed a 10-second penalty, going on to conduct post-podium press conference duties in Alonso's place only for the decision to later be overturned by the stewards, dropping Russell back to fourth.
READ MORE: Perez fends off Verstappen to win action-packed Saudi Arabian GP as Alonso loses podium following time penalty
Prior to that, a busy race for Russell included a scrap with team mate and seven-time world champion Lewis Hamilton as their tyre strategies converged, but the younger Briton came out on top to lead Mercedes' charge.
Reflecting on his evening at the wheel, Russell said: "It was a bit chaotic at times on the radio, just trying to understand what was happening with these five-second penalties or not.
"[But] it was fun. I was pushing flat-out at the end trying to get within five seconds of Fernando just in case, but I think he just had it covered.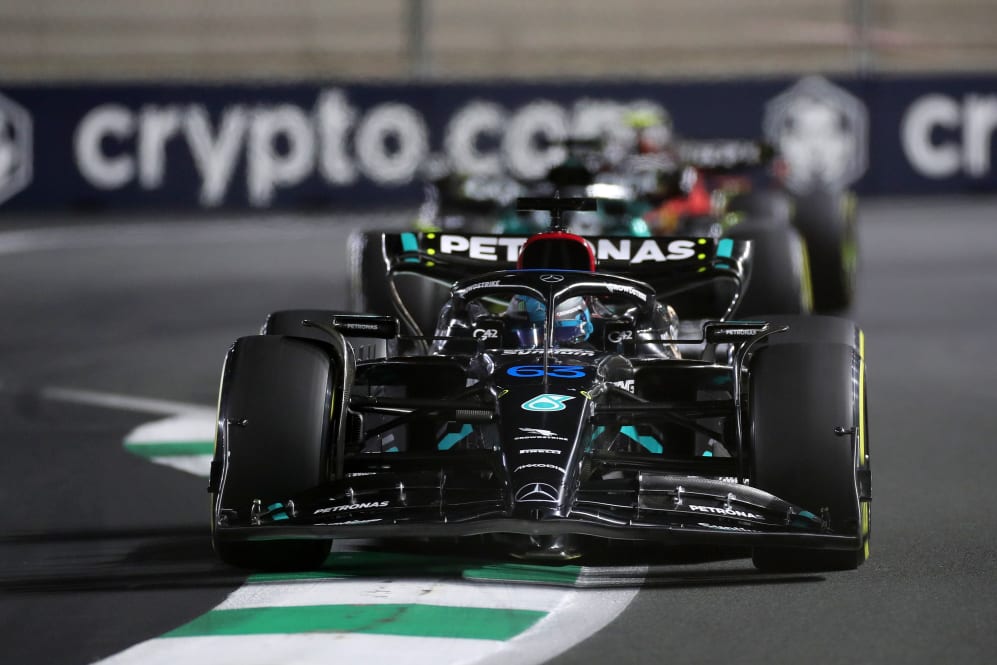 "P4 for me, it's been probably one of my strongest weekends in F1. [I'm] just pleased with the result, because I think we exceeded the potential of the car this weekend."
Russell admitted that the result was somewhat of a surprise for Mercedes as they out-paced Ferrari in race-trim and kept within touching distance of Alonso to the chequered flag.
EXPLAINED: Why did Fernando Alonso get a penalty – and lose his 100th F1 podium – in Jeddah?
"To be honest, [it was] not really [expected]. We knew I would be close, but we thought we were just on the back foot compared to Aston, compared to Ferrari," he continued.
"But clearly, we have made some small steps compared to Bahrain. We know we have a long way to go, but we're in an interesting phase as a team at the moment.
"We are making some changes at the moment to try and close that gap to Red Bull and hopefully it won't be too long before we make a step forward."