'I don't feel 40' says birthday boy Alonso, as Vettel hails rival as one of the greatest talents in F1 history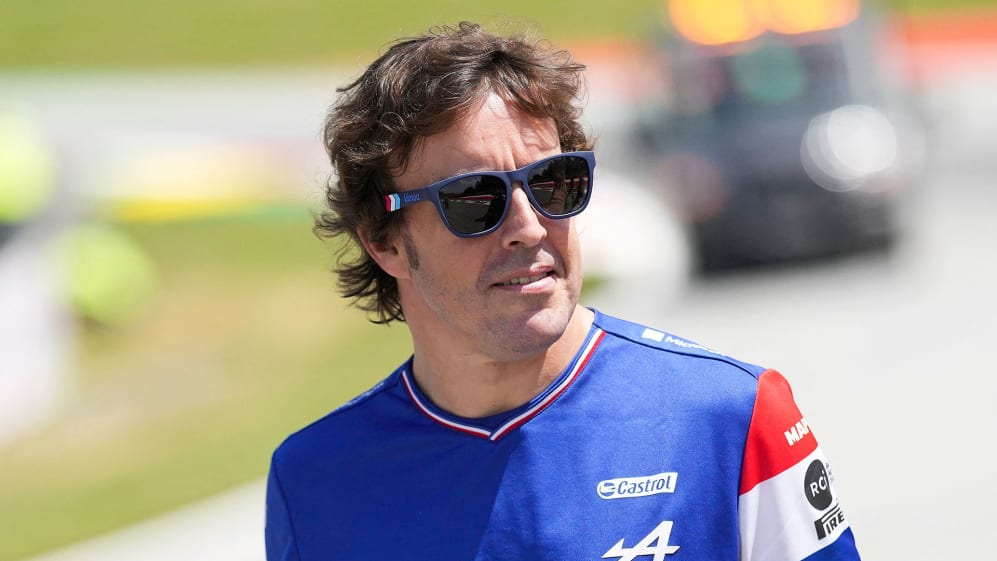 Eighteen years on from his first ever F1 win at the 2003 Hungarian Grand Prix, Fernando Alonso was back at the Hungaroring to celebrate his 40th birthday – a milestone the two-time champion admitted that even he'd been surprised to reach while still an active Formula 1 driver.
Alonso was speaking ahead of the 2021 Hungarian Grand Prix, when he was asked how he felt to have reached 40 – making him the second driver on the grid, after Kimi Raikkonen, to be racing on in F1 into their fifth decade. "I feel good," replied Alonso.
READ MORE: Ocon says 'all doubts are gone' following chassis change, as he targets return to early season form
"I feel not 40 for sure. It's the number, but it's surprising me as well when I see it, when I see everywhere in the motorhome, because the team prepared a very nice decoration in my room and in the lunch area as well. It's a bigger number than what I feel, but it's the way it is."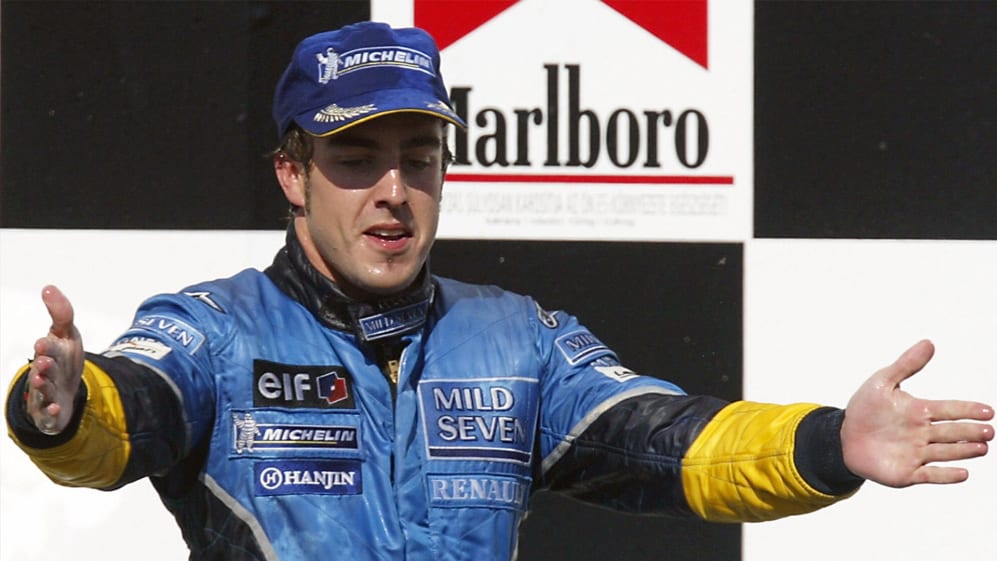 Asked, meanwhile, if he'd imagined, when he won that first race for Renault at the Hungaroring back in 2003, that he'd still be competing in F1 aged 40, Alonso replied: "No, probably not.
"You live only the present, you're not thinking too much about the future at that age and you're just focused on the race weekend. You can't imagine yourself more than two or three years in time from that moment.
READ MORE: Budkowski says 'impressive' Alonso now back to his best
"Now it's a different thing, I'm more used to the sport, to Formula 1 and the things that are quite unique here. When I came into the sport, I was from a very small town in the north of Spain with no experience, no background, no nothing and then you arrive into this world and you're shocked for five, six, seven years until you are used to everything.
"Now it's a little bit different. You know how things are and you're enjoying a little bit more."
Oops! Error retrieving Twitter post
It was fitting that alongside Alonso in Thursday's press conference in Hungary was one of the great rivals from the Spaniard's career, in the form of current Aston Martin driver Sebastian Vettel, with whom Alonso went toe to toe for titles in both 2010 and 2012.
And Vettel went on to praise Alonso as one of the sport's greatest ever natural talents.
"The first race that Fernando was back this year, we had some wheel to wheel, and I was actually smiling in the cockpit," said Vettel, "because I'd been looking forward to more of it this year, and I think we had a little.
FORM GUIDE: Who will have the advantage when the title battle resumes in Hungary?
"I always enjoy [racing] Fernando," Vettel added. "He won here in 2003 [and] I was in front of the TV and I remember when he won. I think his talent is without doubt, the skills on track one of the biggest that the sport has seen, and he's done something which I thought was impossible to do, which is beating Michael, because when I grew up, it was like, Michael is the number one and impossible to beat – and Fernando started beating him.
"I think that's an achievement and obviously he's had such a long career, so many different cars, so I consider it a pleasure to race beside him and fight him on the track."