Budkowski says 'impressive' Alonso now back to his best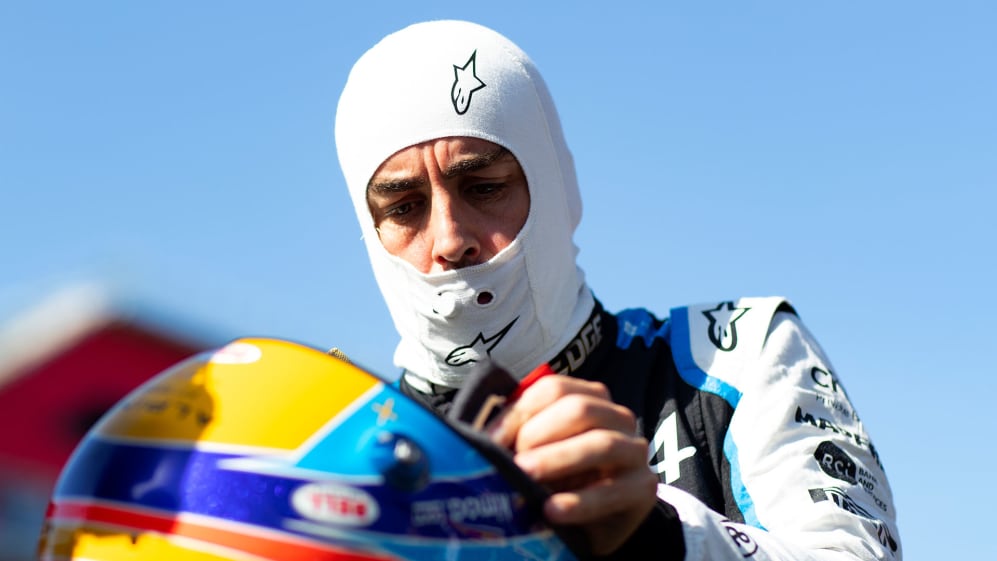 Fernando Alonso extended his points scoring streak to five races at the British Grand Prix, with Alpine Executive Director Marcin Budkowski believing that F1 fans are now seeing the two-time champion back to his very best.
Alonso was the star of the first ever F1 Sprint, using soft tyres to jump from P11 on the grid to P5 at the end of the first lap, before falling back to seventh.
That was the position he'd finish the British Grand Prix in too, meaning Alonso has now scored at every race since Baku – leaving Budkowski in no doubt that the Spaniard was now fully up to speed with the demands of 2021-spec F1.
READ MORE: Alonso says British GP was Alpine's 'strongest weekend on race pace' as he nets fifth straight points finish
"Definitely," Budkowski replied, when asked at Silverstone if Alonso was back to his best. "It took him a few races, but he was conscious of it, and he worked hard with the team to rebuild that confidence and that performance, and now I think he's just there, extracting the maximum from the car.
"It was quite impressive to see him drive in Austria," added Budkowski. "The second race, the qualifying, he was really quick and without the unfortunate incident with Seb Vettel in qualifying [where he was blocked by his former title rival], we think he would have easily scored a third row on the starting grid in Austria, which says a lot about how he's back up to speed."
READ MORE: Alpine explain reason for Ocon chassis change after 'couple of disappointing weekends'
Alonso certainly appears to be relishing his F1 comeback, telling the media at Silverstone he felt like 'more of a racer' after his British Grand Prix showing.
But according to Budkowski, the principal reason for the Spaniard's return this year is to build up to the 2022 season, set to feature F1's revolutionary new cars – a full-sized model of which was shown off in the Silverstone paddock over the weekend.
"Fernando, the main reason for his return is next year," said Budkowski. "That doesn't mean that he doesn't push as hard as possible this year, but he sees this year very, very much as a year to get back to his maximum level, but also work with the team, set up his crew and his habits, but also push the team and motivate them for next year."