'I drove a perfect race', says Kvyat after P7 in Sakhir Grand Prix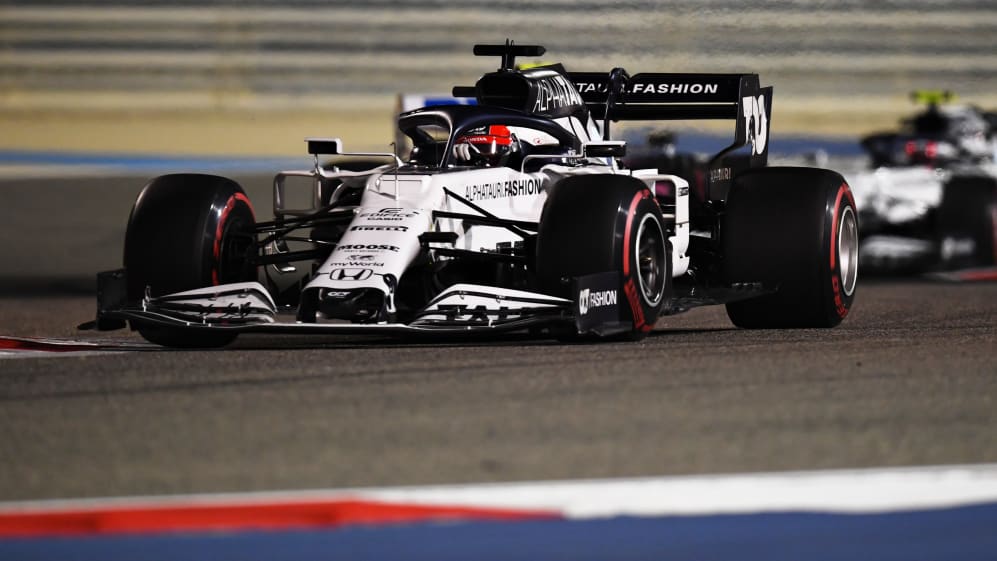 Daniil Kvyat said the Sakhir Grand Prix was "the best weekend of the year for me" in terms of his driving, after he qualified sixth and finished seventh in the race – though he blamed a late Safety Car for preventing him from bettering the fourth place he scored at Imola.
The AlphaTauri driver outqualified and outraced his team-mate Pierre Gasly under the lights on Sunday, but was frustrated by the Lap 61 Safety Car that was brought out to allow marshals to retrieve Jack Aitken's front wing, which was on track after his Williams clipped the barrier at the final corner.
READ MORE: 'You can't let someone win who was in the pits on Lap 1' – Sakhir GP was a missed opportunity says Ricciardo
"When the last Safety Car came I was like… it's not great for us, timing was not great and slightly disappointing to be honest – we did everything right today as a team – it was just the timing today was wrong," he said, speaking after the race.
"The tyres were there, we did the whole race you know. It would be wrong to complain; we did a perfect race, I did a perfect quali yesterday, I drove a perfect race, I drove well, so pretty happy about that.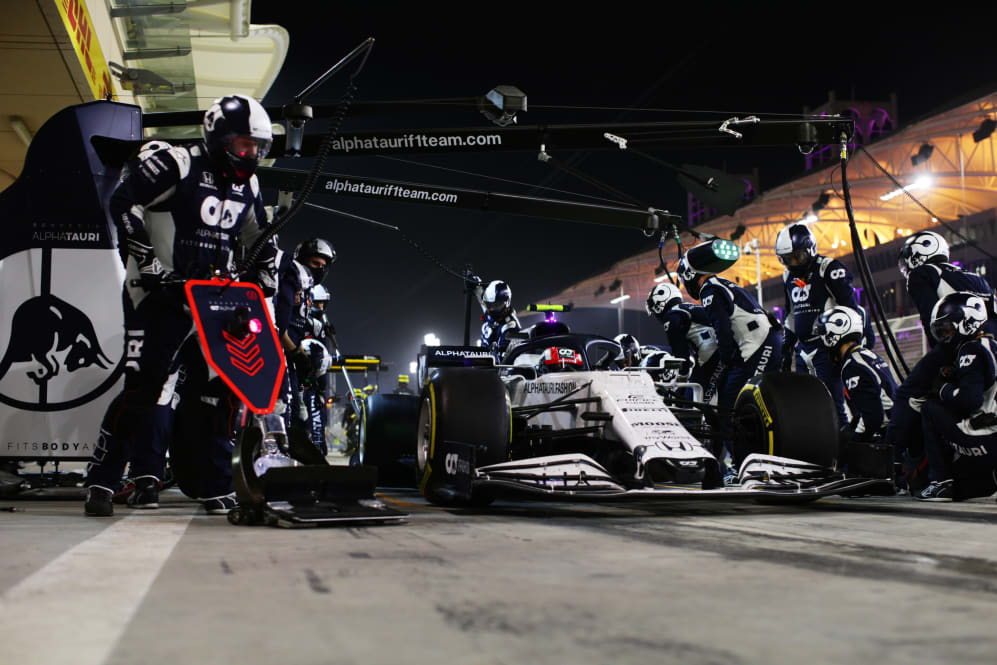 "It's just that I feel the top five or the podium was definitely on the table with a normal race, however, a very strong executed race, I'm happy, and the best weekend of the year for me for sure in terms of driving," he surmised.
Kvyat was running as high as fifth, pitting on Lap 27 for mediums from hards and then took hard tyres on Lap 53 – before the final Safety Car came out. The timing wasn't ideal, but he still enjoyed a tough battle with fourth-place Carlos Sainz and fifth-place Daniel Ricciardo as the Safety Car peeled back in.
READ MORE: Sainz says he 'cannot complain' about P4 after conceding defeat to 'quicker and luckier' drivers
"Again we were very close, me and the last McLaren, you know, midfield, were extremely close," he said. "And there was one point, it was Carlos, me, and Ricciardo, and we were just all one tenth apart, playing with each other. It was on the edge.
"[It was an] entertaining but a tough race – I had to keep concentration extremely high for all 87 laps. Also, last laps in the DRS train, it was like you can't make any mistakes; everyone's very close.
"It was an extremely interesting challenge," he concluded, settling for seventh behind Red Bull's Alex Albon.
Without a contract for 2021, Kvyat enters the final race of the season with something to prove at Yas Marina Circuit. Will Abu Dhabi be his last race in Formula 1?