'You can't let someone win who was in the pits on Lap 1' – Sakhir GP was a missed opportunity says Ricciardo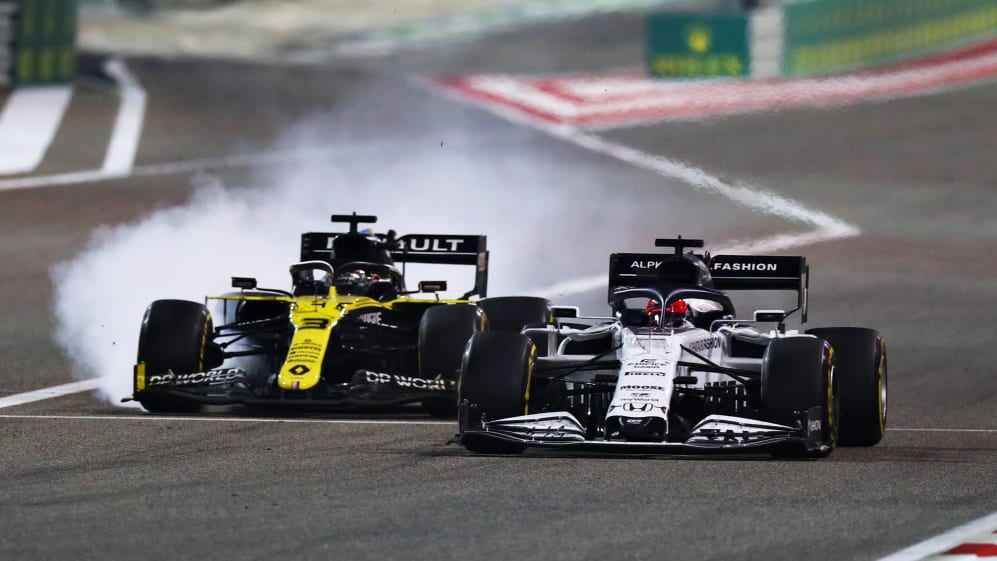 There was a time when getting a fifth for Renault would have sent Daniel Ricciardo into raptures. But having watched his team mate Esteban Ocon stand on the podium in the Sakhir Grand Prix, as Racing Point's Sergio Perez and Lance Stroll took victory and P3, Daniel Ricciardo was left to call his fifth place in Sakhir "pretty sad".
Two crunch points would lead to Ricciardo – who jumped from seventh to fourth at the start – finishing P5 on race day in Sakhir. The first was being undercut by the AlphaTauri of former team mate Daniil Kvyat, which saw Ricciardo – who'd lapped closely behind third-placed Carlos Sainz early on in the race – get stuck behind the Russian.
The second came on Lap 55, when both Sainz and Ricciardo ducked into the pits under a Virtual Safety Car that was briefer that either driver had anticipated. That decision allowed the eventual podium finishers of Perez, Ocon and Lance Stroll – plus Red Bull's Alex Albon – to pass both Sainz and Ricciardo, with that trio then benefitting from Mercedes' misfortunes to close out the rostrum, as Sainz and Ricciardo were left to claim fourth and fifth.
READ MORE: Delighted Ocon reflects on 'difficult journey' to maiden podium after P2 finish in Sakhir
But despite Ricciardo earning his 10th straight points finish, and his seventh top-five of the season, the Australian couldn't feel satisfied with a race that saw Renault give up 12 points to Racing Point in the fight for P3 in the constructors' – with Ricciardo feeling particularly disgruntled that the Grand Prix was won by a driver who'd been last on Lap 1.
"It's a pretty sad fifth I'd say," said Ricciardo. "I wasn't particularly pleased with how the race panned out in terms of strategy, and there were a few calls where I thought we just missed the ball, we were just kind of a step behind. So to somehow get fifth – we'll take it, but obviously it's mixed because Esteban is second. Second and fifth is huge for the team, but then you see Racing Point one and three, it's tough.
"It's Esteban's first podium in F1," added Ricciardo, after seeing Renault fall to 22 points behind Racing Point in the constructors' standings. "Obviously [the team] are happy for him but for the constructors' it was a tough day.
"I think Perez was in the pits on Lap 1. Obviously congrats to him, but for everyone else, you can't let someone win who was in the pits on Lap 1."
READ MORE: Sainz says he 'cannot complain' about P4 after conceding defeat to 'quicker and luckier' drivers
You could say that Ricciardo being disappointed about finishing fifth was a reflection of how far he and Renault had progressed in their two seasons together. But on a day that featured no Mercedes on the podium, and two strong contenders – in the form of Red Bull's Max Verstappen and Ferrari's Charles Leclerc – taken out on Lap 1, Ricciardo couldn't help but feel a sense of an opportunity missed.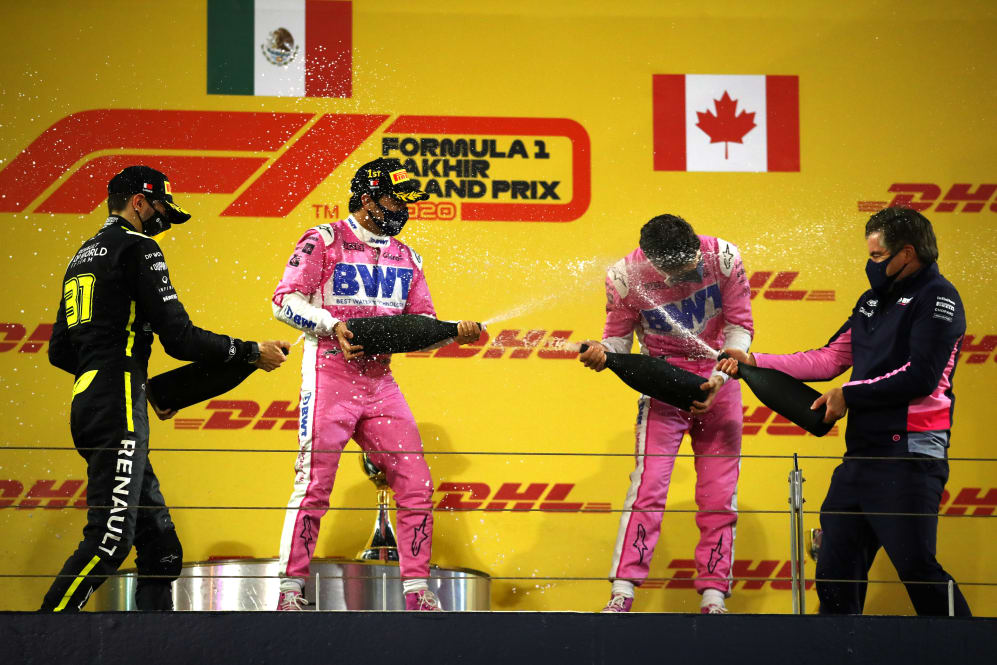 "As soon as the start happened, obviously we were P4 on Lap 1," said Ricciardo, who also lost his fourth place in the drivers' standings to Perez. "Max was out, obviously a contender for the podium, and I felt like there was a lot of opportunity today. But we got undercut in the pit stop, so that whole second stint, we spent behind Kvyat, and I felt for the track position we had, we could have done more.
"But it's all good. Seven more days, we'll turn the afterburners on and go again."