Sainz says he 'cannot complain' about P4 after conceding defeat to 'quicker and luckier' drivers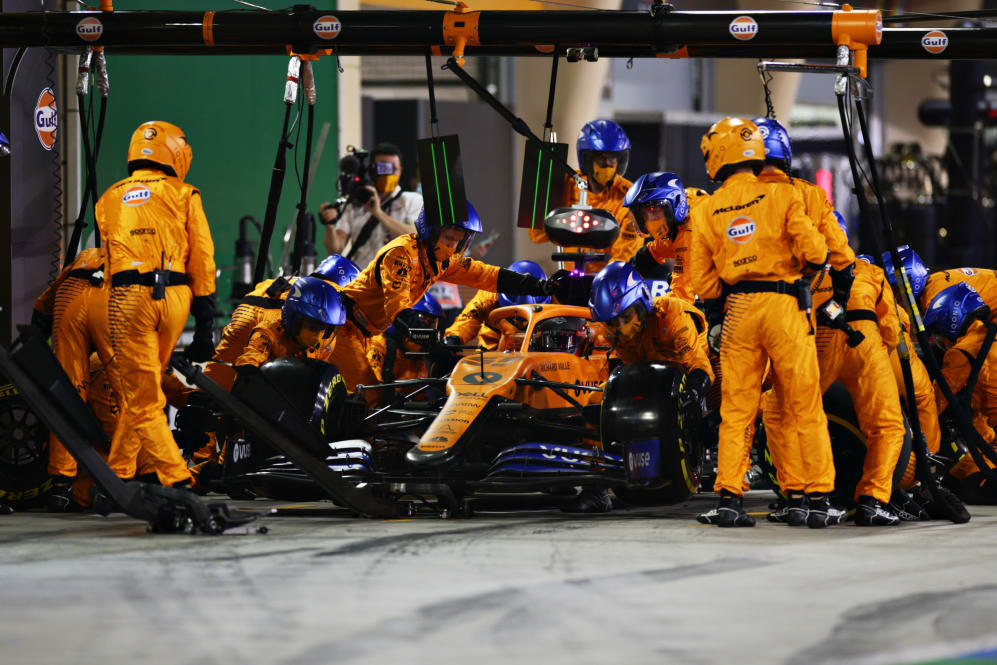 Carlos Sainz insisted he wasn't frustrated after coming close but ultimately missing out on a podium finish in the Sakhir Grand Prix, but rather was pleased to have salvaged a result for McLaren under the lights in Bahrain...
The Ferrari-bound Spaniard said eighth-place on the grid was all he could conjure up in qualifying on Saturday, but in the race he leapt off the line to capitalise on Charles Leclerc and Max Verstappen's race-ending crash. Having got himself up to third, he lost ground when he pitted just after the Lap 55 Virtual Safety Car - to clear Nicholas Latifi's broken down Williams - had ended. The bad timing dropped him out of the running for a top-three finish.
READ MORE: Sergio Perez takes sensational maiden win in Sakhir GP as tyre issues ruin Russell's charge
"When you get beaten by cars that are a bit quicker and a bit luckier you cannot complain," said Sainz at Sakhir.
"Especially because the Renaults have been quicker all weekend and Racing Points too, so already the job we did yesterday in qualifying and today to jump at the start and got ourselves a bit ahead – even on pace, sometimes by better tyre management – we were managing to open some gaps and together with that I think we kept ourselves really, really in the fight the whole way through," he explained.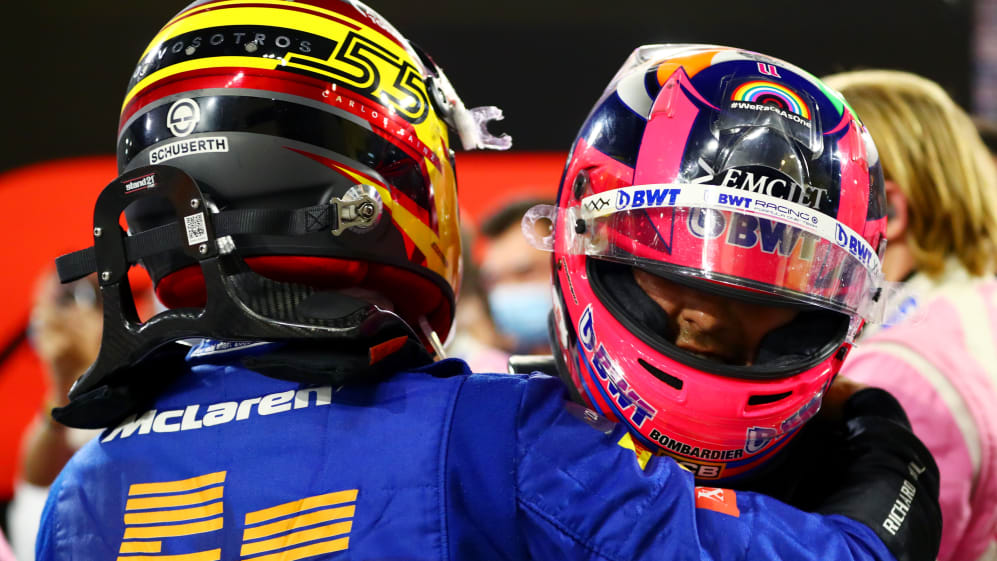 "Honestly, we got beaten as I said by a Racing Point that came from last to first with an incredible pace with a one-stop [strategy] which we thought it was not possible, at least for us."
Despite not finishing on the podium, Sainz even battled with the race leaders, haranguing Valtteri Bottas for P2 at the Lap 7 Safety Car restart, and was content with fourth in the race. He added that McLaren did "everything we could" to ensure such a finish.
READ MORE: Leclerc handed three-place grid drop for Abu Dhabi for causing opening lap crash
He explained: "People might think I'm quite frustrated now by not getting into that podium but actually we did everything we could.
"I think we had a great start, we had a great first stint, opening the gap to cars that were quicker than us yesterday [in qualifying], so we did everything we could to put ourselves in the best possible position and I think we got a bit unlucky with the timing of the Virtual Safety Car, and I think we were probably a bit more exposed on pace by a Racing Point that went from last to first.