'I expect him to bounce back' – Former team mates and rivals back Vettel after tough start to 2020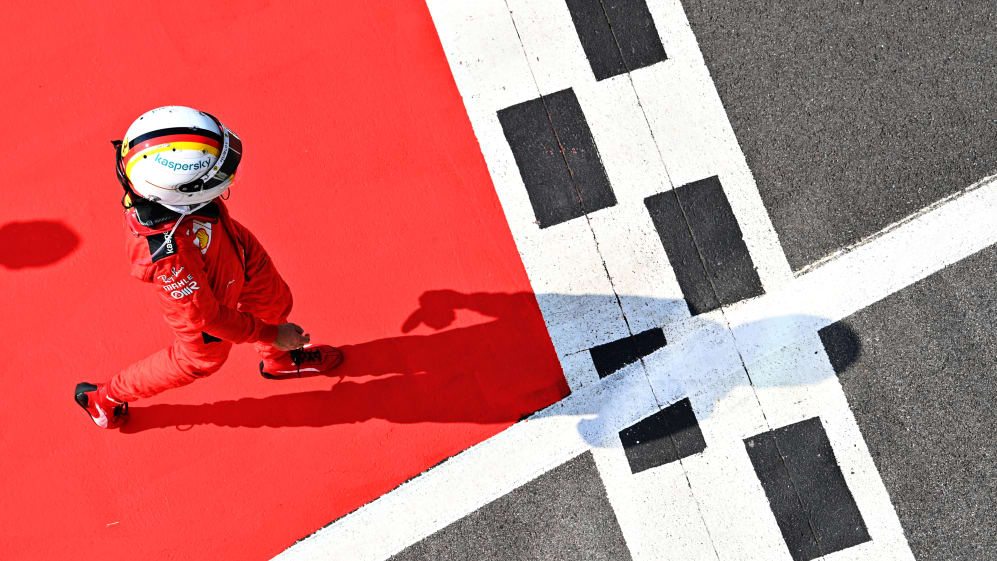 Sebastian Vettel's final season with Ferrari is turning into a bit of a nightmare, with the four-time champion having scored less than a quarter of the points of team mate Charles Leclerc in the five races so far. But Vettel's rivals and former team mates have backed the German driver to recover from his current performance dip and come back stronger.
Vettel's season began under a cloud following the announcement from Ferrari that they would dispense with his services at the end of 2020. And when discussing the 70th Anniversary Grand Prix, which saw Vettel spin on the opening lap before recovering only as far as P11 by the race end, Mercedes' Lewis Hamilton appeared moved by Vettel's current plight.
READ MORE: 'We've moved on' – Vettel denies increasing tensions within Ferrari
"I saw the difficult race he had had previously and all I can try to do is empathise with the position he's in and try to be understanding," said Hamilton ahead of the Spanish Grand Prix. "It can never be a great feeling to be told that you're not wanted and to continue within the team, especially when you join a team and you're in a team, you give your all, you give your heart.
"But I think the way he's pushing, the way he's continuing to try and help the team just shows the great character he has and his commitment to racing, and I hope that something really positive comes up for him moving forwards."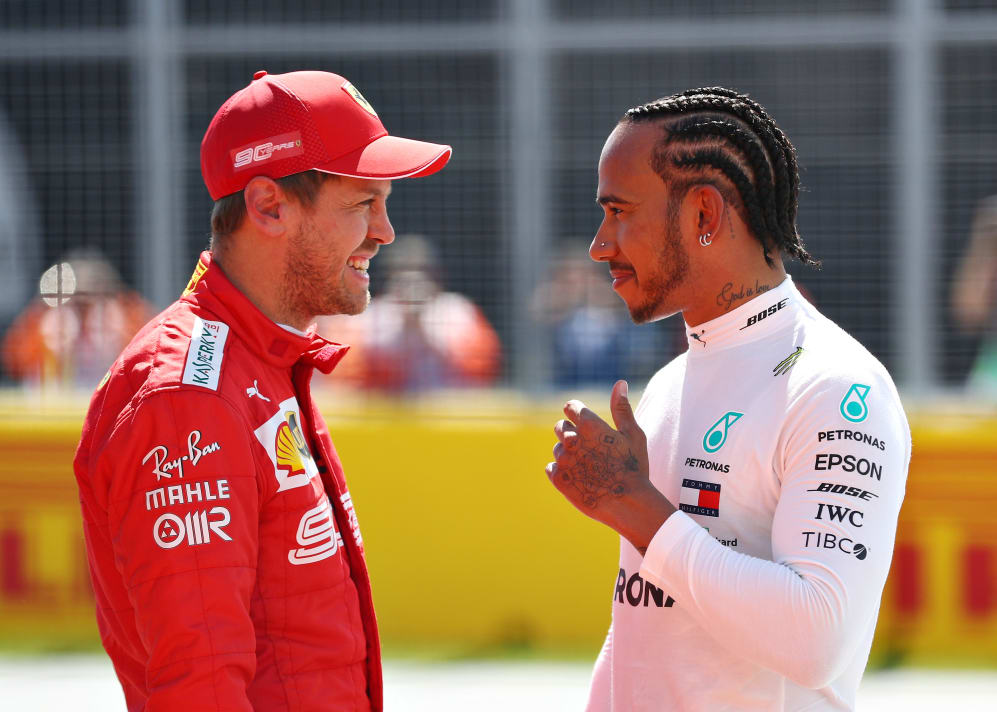 Daniel Ricciardo partnered Vettel for a season at Red Bull, and the Australian believed that Vettel's passion for the sport and analytical approach to his racing would be the key to him rediscovering the form that has made him a 53-time Grand Prix victor, and a four-time champion.
"I think one thing with Seb, is he's very – it's probably not the right word, but he's very passionate about the sport," said Ricciardo. "He loves it and I don't think he's a guy to just, I don't know, scrunch up a piece of paper and throw it in the bin and just be like, 'Ah, yeah, whatever.'
"He's someone that's going to analyse everything and find a way to improve or find an answer to a question. I don't think he's the guy to just walk away from a problem. He cares too much, whether it's pure love for the sport, or about the pride he has in himself. But he's just… German efficiency, I guess!
READ MORE: 'He chooses size, but I choose the design' – Ricciardo reveals podium tattoo bet with Renault boss
"I expect him to bounce back, I certainly do," added Ricciardo. "I think in the sport, I've enjoyed being not only a team mate but for sure a competitor with him.
"I said it really from the start, when the Ferrari news got announced, if he wants to keep doing it and if he believes he can keep doing it at the top level, that he's shown in the last 10 years, then 100% he should stay in the sport, he's good for the sport. That's up to him to answer, but I do expect him to bounce back."
Kimi Raikkonen endured his own tough times while a Ferrari driver. But with rumours swirling that Vettel and Ferrari's relationship was deteriorating, Raikkonen – who partnered Vettel for four seasons at the team from 2015-2018 – felt that it was the Italian media, rather than the team itself, that created a tough environment for a driver, while doubting that the criticism would affect Vettel's performances.
"I never found it any different than any other team," said Raikkonen of the culture within Ferrari. "If you read all the newspapers, maybe you feel a bit more bad, but I never looked at those things.
"Sometimes you have a bad time, and the Italians can be harsh on you on the media side, but then that's how it is. All the media, they're very easy to write things when you don't do well and then if you do well, the next day suddenly you're the best friend of them, but that's how it works in this business.
ANALYSIS: Why Vettel and Ferrari broke up
"I'm sure he's not very happy at how things are going but then that's how it is. I don't see that it's very different [at Ferrari] than any other place. Ferrari is Ferrari and people are looking at those things, especially the Italians, but I doubt that it will affect how he does his job there or anything else.
"I think he's been in the sport long enough to know that sometimes it's like that, and he just needs to find a way to turn it around."