Feature
ANALYSIS: Why Vettel and Ferrari broke up – and what happens next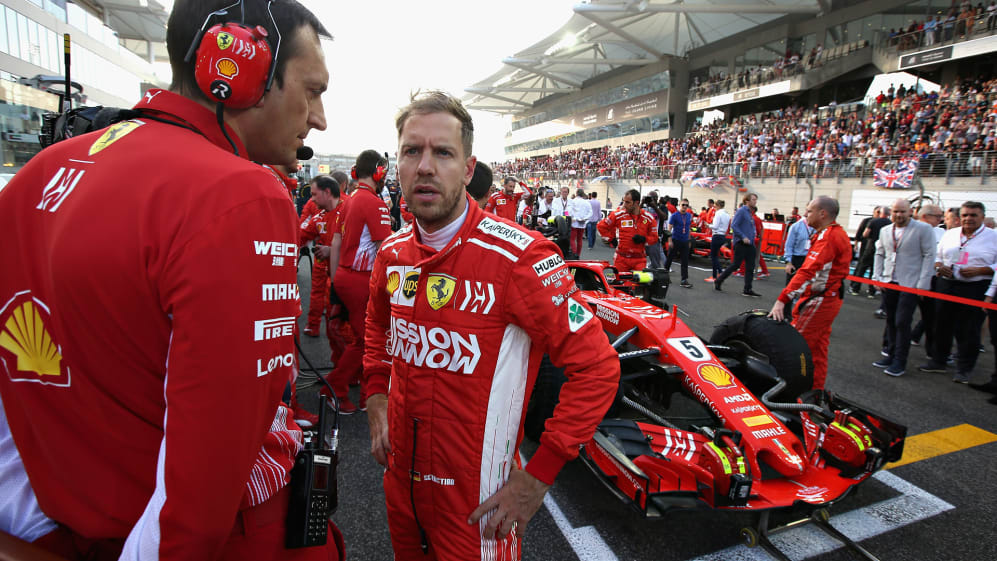 The 2021 F1 driver market exploded into life on Tuesday morning when Ferrari and Sebastian Vettel decided there was no longer a "common desire to stay together" beyond the end of this year. The spark had fizzled out and they realised a clean break was required. Let's take a look at why…
Why did Vettel and Ferrari grow apart?
When Vettel put pen to paper to join Ferrari for 2015, he was seen by the team as the man who could achieve what Fernando Alonso failed to do – bring the World Championship back to Maranello.
The German had won four of the last five titles at the time and was best placed to challenge his hero Michael Schumacher's record of seven. He was – and still is – loved by those inside the team and by Ferrari's loyal fanbase the Tifosi.
But after failing to hit the target in the first four years, Vettel was then usurped by the future in the form of Charles Leclerc, who ruthlessly wrestled control of the team and relegated the German to bridesmaid.
Already a hero: How Charles Leclerc won the hearts of the tifosi in a single season
That is tough to take for any champion. He could see he was no longer the chosen one, the driver the team relied on. Ferrari were happy to keep him in the family but they didn't want to make a long-term commitment as they had a new love in their life. Vettel wanted commitment and the focus - after all, three is a crowd - but that wasn't on the table. So they broke up.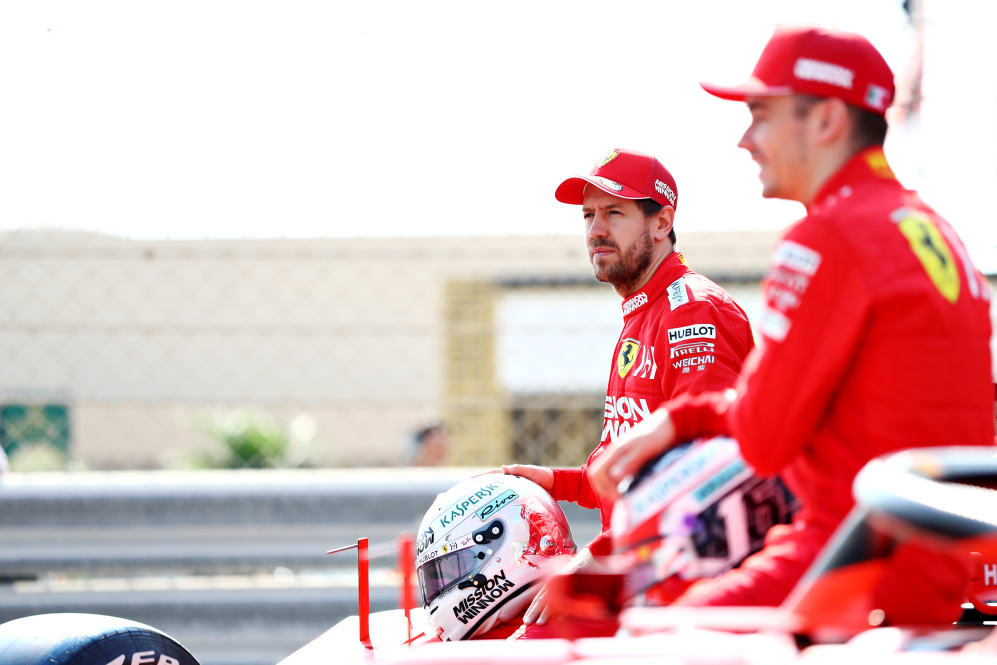 Why announce the break up now?
Talks have been on-going for months now. Initially, both Ferrari and Vettel had wanted to continue – but their wishlists were very different.
In the last few weeks, it became clear neither side could make the concessions required to put a deal together, so rather than extend the pain, they opted to cut loose.
Sources say a contract was never offered to Vettel because they never came close to agreeing on the terms of one.
READ MORE: Leclerc insists 'there was always respect' between him and departing team mate Vettel
Vettel insisted it wasn't about the money in the statement. That in part makes sense because his real desire was to have the unconditional backing of the team he had dreamed of racing for. And that wasn't on offer.
An early announcement, a couple of months before the proposed start of the 2020 season, is noteworthy as it gives Vettel plenty of time to decide what is next for him, while allowing Ferrari to achieve their goal – a confirmed 2021 line-up before we go racing again.
Who are Ferrari interested in signing?
Ferrari have had a healthy shortlist for a long time now. Discussions – even if some were only preliminary – with potential candidates should Vettel not agree a deal have been taking place over several weeks.
Unsurprisingly, Team Principal Mattia Binotto has taken plenty of calls from drivers on and off the current grid, with managers also engaged with the team on video conference calls trying to make the case for their charges.
It's Ferrari, so obviously they have their pick of the bunch. Lewis Hamilton is the best available, but the chances of him joining are slim.
'I'm with my dream team' – Hamilton plays down Ferrari move rumours
It is believed Carlos Sainz is the strongest contender, the McLaren driver delivering one of the performances of the season last year, while Valtteri Bottas is also right up there, the Finn playing a crucial role in helping Mercedes extend their unbeaten constructors' championship run to six.
Further down, you'll find Daniel Ricciardo, who has long been linked with Ferrari but never made a move stick, and Nico Hulkenberg, the German currently out on the sidelines but very keen to come back to the sport he feels he has unfinished business with.
Is this goodbye Vettel?
Right now, I'm not sure Vettel knows the answer to this question. When I was fortunate enough to have some one-to-one interview time with him at pre-season testing this year, it was evident that the fire still burned bright – he wanted to race, to fight for wins, to prove he still has what it takes.
But it was also clear that he sees the bigger picture, that Formula 1 is not everything. He has his family and a long list of things he'd love to have more time to spend doing. This lockdown period, as he alluded to in the statement, has given him time to think about what he really wants.
Much will depend on the seat he can bag, if he chooses to stay, and the commitment that team is willing to make with him. Vettel is a strong person, but he wants an arm around his shoulder. He needs to feels like he's wanted. And he needs to be listened to.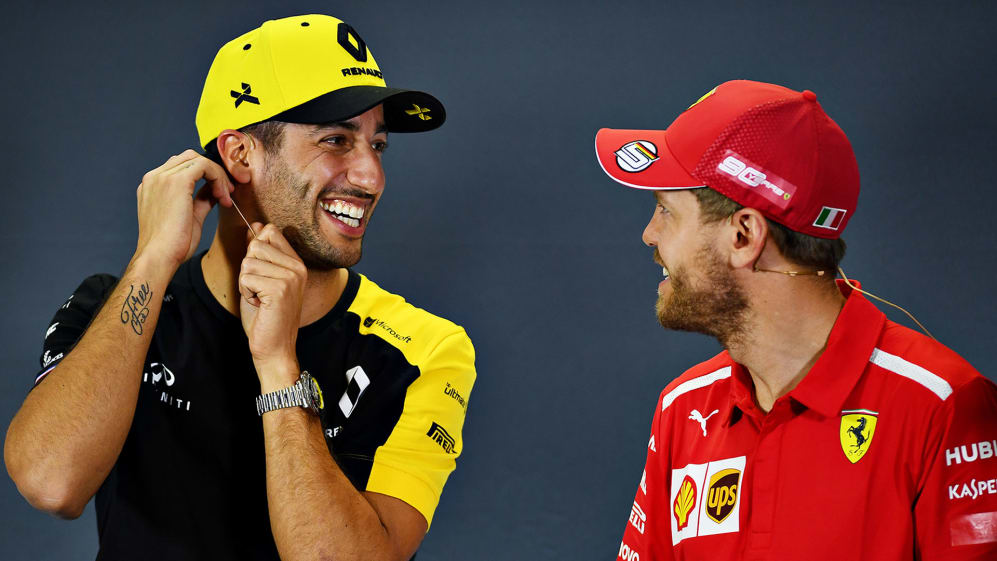 If he stays, where could he go?
McLaren is the obvious choice, particularly if Sainz ends up going the other way. The British team are believed to be interested in his services, but then they also have eyes for Ricciardo, with the Australian coming close to a deal before opting for Renault.
While McLaren are on the way up, Vettel will need to decide whether he feels he has enough drive and commitment to pull them into title contention as it is a medium-term project. At 32, age is on his side – but equally, he won't be sticking around till he's 40.
READ MORE: Where to next for Vettel? We look at the options for 2021 for the departing Ferrari star
Renault is the other realistic option – and the French manufacturer would grab him with both hands if he suggests he is keen. Ricciardo is out of contract at the end of the year and while they are very happy with him, it would be hard to explain to the board why they turned down a four-time world champion.
There are other options, of course, but it seems these have emerged as his strongest two. They will, however, need an amazing sales pitch to prove why they think the 2022 regulations can catapult them up the field into race-winning contention. Because Vettel isn't interested in making up the numbers.