'I feel like I've turned a corner' – Russell explains why the Spanish GP was such a confidence booster
Having spent the majority of his maiden F1 season last year circulating at the back of the field in the slowest car, Williams' George Russell has been relishing the chance to battle with rivals from other teams in 2020 – with the Briton feeling that he'd taken a significant step in his F1 apprenticeship at the Spanish Grand Prix.
Having had precious little wheel-to-wheel action in 2019, barring some brief flurries against his then-team mate Robert Kubica, the 2020 Williams FW43's stronger one-lap and race pace has helped put Russell in amongst the action – with Russell admitting that his recent battling drive at Barcelona had been a welcome tonic, even if he only finished P17.
READ MORE: Spain 'one of my most satisfying races', says Russell
"I'm feeling good now, I'm feeling confident again," said Russell after the race. "I dropped off like a stone in the last few laps but I was just giving it everything I had. Ultimately it is very, very difficult as a driver when you're constantly on the defensive. When you are in a car that isn't as fast as the others, it's very tricky to race against them. But I really enjoyed it.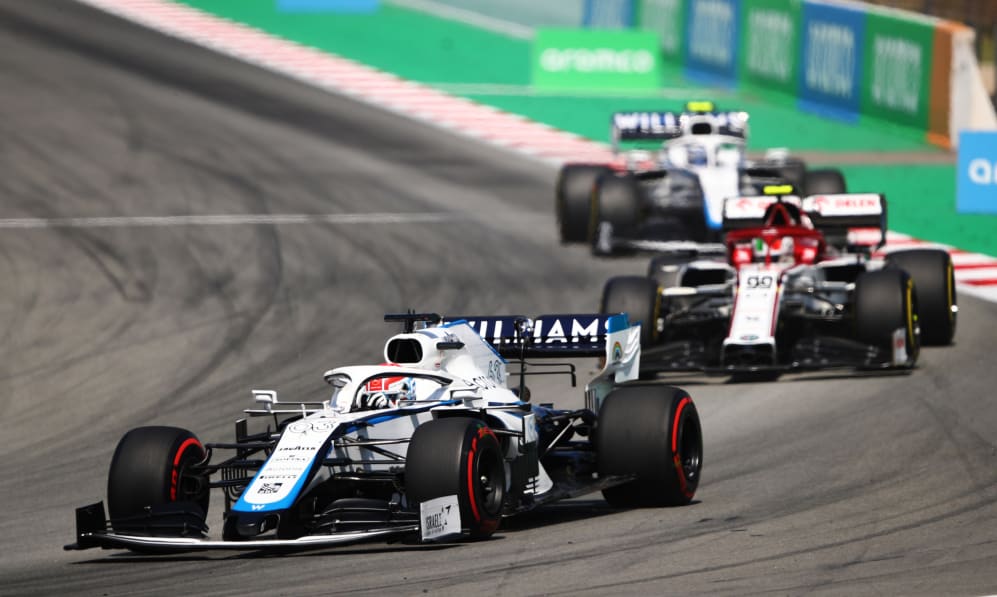 "That sense of racing again, the pressure of a guy behind you that is trying to overtake, drivers in front of you that I was trying to attack, that was really fun. It wasn't a typical, normal race hacking around in P19."
ANALYSIS: What does new ownership mean for Williams? All the key questions answered
Russell went on to expand about how fighting with the likes of Kimi Raikkonen, Romain Grosjean and Esteban Ocon in the race had been a much-needed boost for his confidence, with the 22-year-old having enjoyed a reputation in the junior formulas as something of a demon overtaker.
"Just from within, the confidence is much, much greater now," he said. "I was really confident putting the car in positions it should be.
"But it's always difficult," he added, "We have a very sensitive car aerodynamically, and when you do have a car that has, ordinarily, the least amount of downforce on the grid in calm conditions and then you're trying to fight against [faster] guys – I was fighting against Ocon on Lap 1, a guy that's in a car that's a second a lap quicker than mine, and it's very tricky… But nevertheless, I feel like I've turned a corner.
READ MORE: Why Virtual GP series win says more about George Russell than you may think
"The future, we'll see in the coming races, but I feel more confident. And every race I do, having experiences like today – fighting with Romain, fighting with Kimi – is just boosting my confidence every single time to understand what to do in these circumstances. That's exactly what I need to keep progressing as a driver."