Spain 'one of my most satisfying races', says Russell after wheel-to-wheel battle with Raikkonen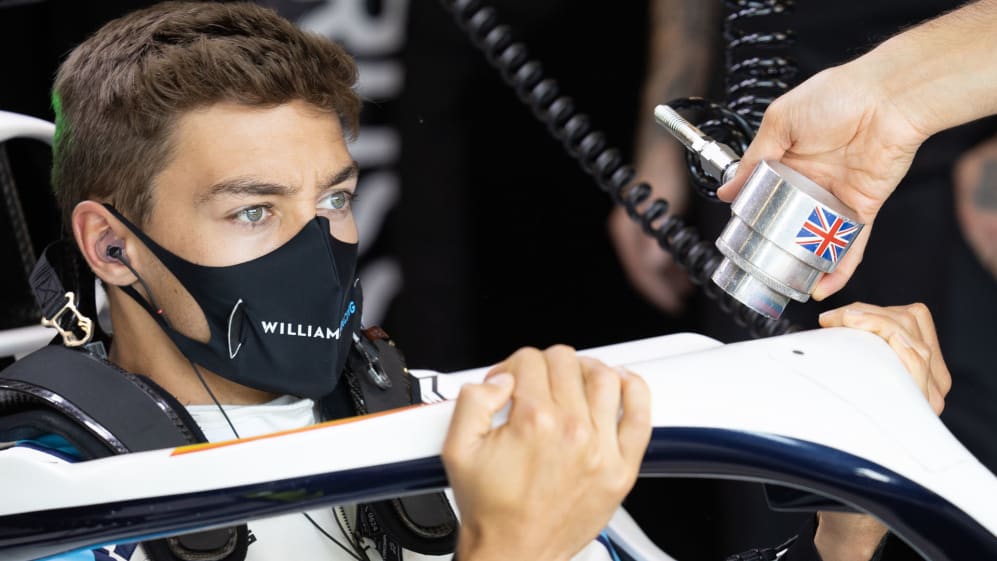 Finishing 17th rarely grabs headlines outside of your own team, but George Russell believes Sunday's race in Barcelona did a lot for his personal development.
Williams struggled more than they have done recently in Spain, failing to get a car through to Q2 for the first time since the season-opener in Austria. But Russell was in an attacking mood on track and was involved in plenty of action, something that has not always been the case during his short Formula 1 career so far.
READ MORE: The Winners and Losers of the 2020 Spanish Grand Prix
"I think it's probably been one of the most satisfying races I have completed, even though the end result just seems normal," Russell said.
"We could have had a better end result in terms of time doing a different strategy, but I was glad we sort of rolled the dice, managed to overtake Romain [Grosjean] on track twice, had a really good battle with Kimi [Raikkonen] – which you know is something that I've not really had, wheel-to-wheel racing – and made a pretty decent start again, which has not been one of my strong points.
"So on paper it looks like a pretty standard race for us but considering our outright pace this weekend was much worse than the last four races, I think there were a lot positives to take from that from my personal side and the experienced gained.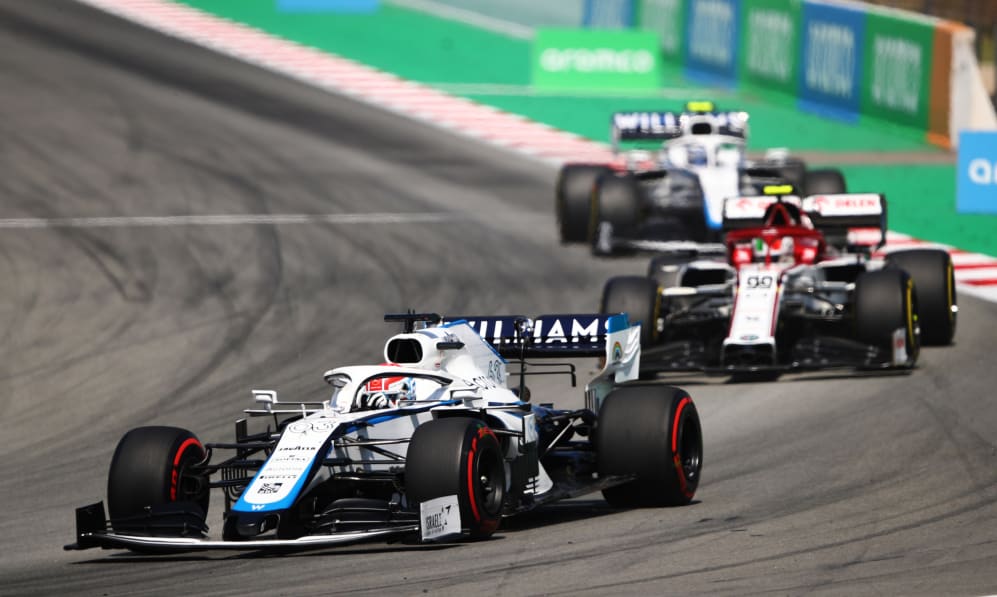 "At one point I was stuck behind [Esteban] Ocon with more pace advantage to him. He was very fortunate that when I was closest to him he had the DRS off [Antonio] Giovinazzi who was just pitting.
"Had that not have happened, I think I could have overtaken Ocon. He definitely would have re-overtaken me again, but for me to have been right up behind a Renault – which is a lot of the time right in there in Q3 – I was really pleased with.
"When you are in a car that isn't as fast as the others it is very tricky to race against them but I really enjoyed it."
The battle with Raikkonen saw the pair go side-by-side as the Finn tried to overtake through Turns 1 and 2, with Russell holding the Alfa Romeo at bay for a spell.
READ MORE: Hamilton is driving 'in a league of his own' in 2020, says Mercedes boss Wolff
"We've been very slow on the straights all weekend, especially compared to the Alfas who normally were about 10kph up on us with non-DRS, and then with the DRS effect and the slipstream effect, he came from nowhere.
"He's launched it down the outside of me, I just braked as late as I could, we've got to the apex of the right and we're pretty much just banging wheels and I just kept it on the outside of the left and I knew it was very, very tight and I managed to stay ahead.
"I've just watched the onboard now and it was some good racing I thought! I enjoyed it, I think it was hard from both, fair from my side, and like I said, for me I'm just gaining confidence now in these situations.
"It's probably only my second or third race I've been in this position fighting with other cars and against guys who have the experience like Kimi. That I enjoyed."