I haven't prolonged F1 career to chase records – Raikkonen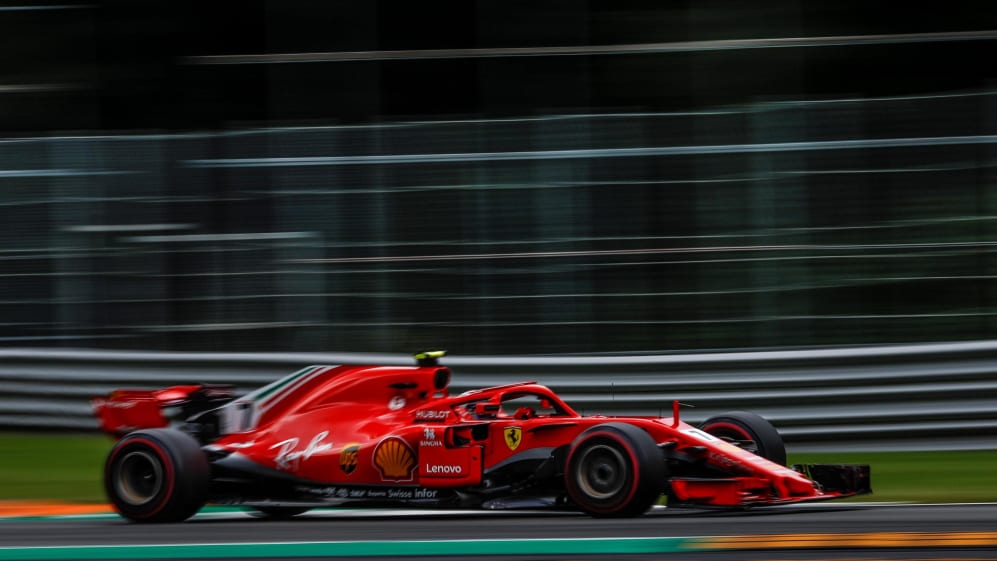 Kimi Raikkonen was on fine form on Thursday as he faced the media for the first time since his surprise Sauber move was announced. So why has Raikkonen extended his stay in Formula 1? And is he eyeing Rubens Barrichello's race-starts record? The Finn was firm in his response, insisting his decision was based on racing and not the history books…
Raikkonen's 2019 future – a much talked about topic all season – was finally clarified this week when Ferrari confirmed this will be his last season racing for the iconic Scuderia, with the highly-rated Charles Leclerc taking his seat next year.
But rather than step away from F1, Raikkonen has opted to rejoin the Sauber team that gave him his F1 debut back in 2001, prolonging his career for at least another two years. The 38-year-old is currently on 284 starts and should he see out his deal with his new employers, he'll surely surpass Barrichello's record of 322.
He could also overtake Michael Schumacher as the driver to have finished the most races in the points – he currently trails the German's 221 tally by 23 – but, speaking ahead of the Singapore Grand Prix, Raikkonen put the record straight.
"I'm not interested in any number or records," Raikkonen said. "Purely what is right for me (and my career). That's it. We will see what happens in the future, hopefully I'll stay healthy and see what happens. But there's a big chance for sure (I will end my career at Sauber)."
Raikkonen, who revealed he only began speaking to Sauber after being informed at the Italian Grand Prix that Ferrari were taking Leclerc, is currently enjoying his best season for some years. The Finn has landed nine podiums so far, and he currently sits third in the drivers' standings. So does he think he can enjoy similar success next season, given the difference in performance between Ferrari and Sauber?
"I don't know. Obviously the aim is always that. Is it realistic? Who knows? But you can only aim for the best positions and see what comes up.
"There's a lot of difference between all the cars. If you take all the teams, there's not many cars this year that are on the same level. That's how it has always been. We'll see what happens in the future.
"I don't know what will happen – nobody knows what will happen next year. What the speeds of the cars will be and the teams. Obviously we can always guess. We will see what we can do.
"I have my reasons (for joining) and that's enough for me. I don't really care what others think. As long I'm happy with my own reasons, it's enough for me."
Now that his F1 future has been secured, Raikkonen can look ahead to the final seven races of a Ferrari career that yielded his one and only title triumph in 2007.