I need to take risks to stay in championship fight, says Vettel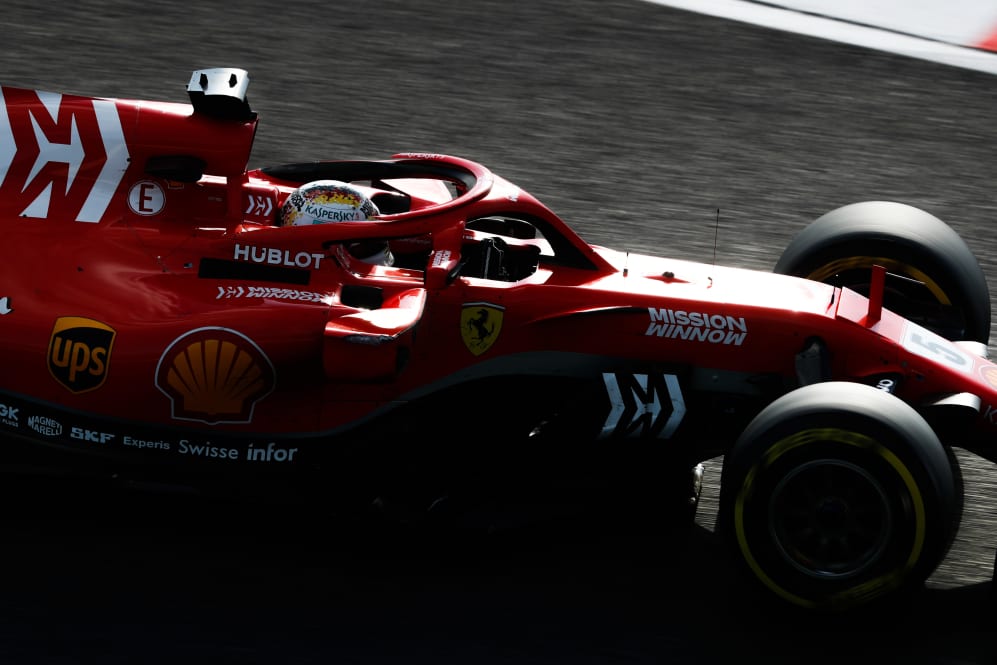 Should Sebastian Vettel have attempted the move on Max Verstappen at Suzuka that left him having to claw his way back to sixth place rather than fighting Lewis Hamilton for the win? It was an issue that was still buzzing around Vettel like an annoying fly in the run up to the United States Grand Prix. But as the German driver pointed out, with a 67-point deficit to Hamilton in the drivers' standings, and only 100 left on the table, it's risks he needs to be taking if he's to stay in the hunt for the 2018 title.
Vettel tried the move on Verstappen on lap eight of the Japanese Grand Prix, attempting to squeeze down the inside of the Dutchman's Red Bull into Spoon corner. But Verstappen refused to budge, and when the pair collided, Vettel was spun into the run-off area, and forced to spend the afternoon climbing back up the order. It looked a little something like this…
Vettel later revealed that he'd known that Verstappen had still to serve a five-second penalty for an earlier incident with Kimi Raikkonen. So why had he felt the need to be so aggressive and go for the move?
"Generally, I always try to win," said Vettel, when asked about his approach to recent races in the face of his ever-shrinking title chances. "I think you have to be aggressive to win, and of course you need to find the right balance. Obviously you never try to do something silly or not to finish, because that way you can't win. I think that's normal.
"The approach, I know what it takes, I know what to do, so in that regard it's fairly similar, but we know that we need to take probably here or there a bit more risk because we are not in a position to manage the gap in the championship, because we don't have a gap."
As to why he doesn't have a gap, did Vettel accept that Mercedes and Lewis Hamilton had done a better job than him and Ferrari this year?
"So far, yes," he replied. "It's pretty obvious, you just have to look at the points.
"I think some [of the races] I should've done better. If you want to name one, then Hockenheim… But overall I think we just didn't have enough races where we had the speed to dominate the weekend, put the car on pole and finish first. Unfortunately it didn't happen too often – or not often enough.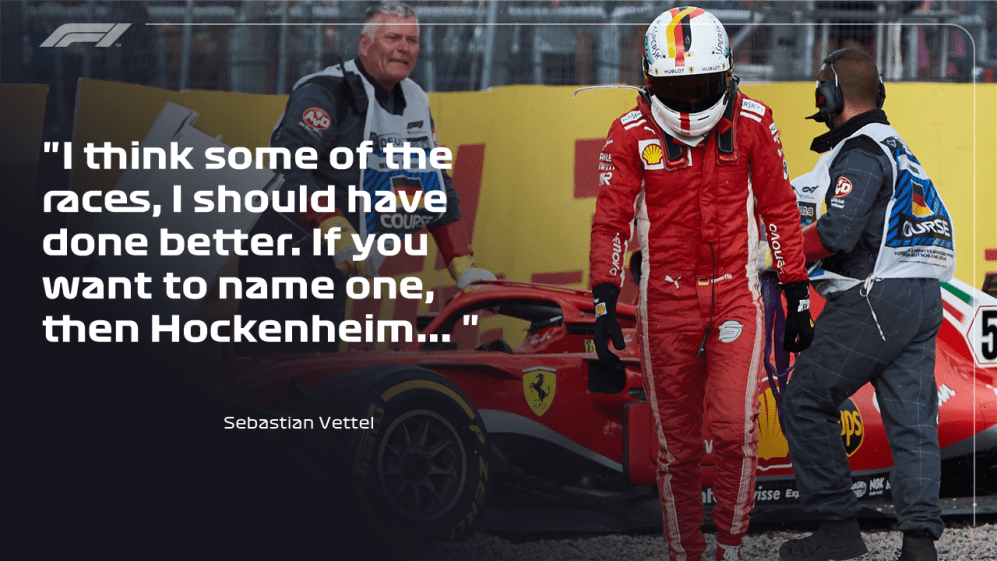 "Unfortunately some of the races didn't go our way at all, and [Mercedes] were able to benefit from that, but they were very strong benefitting from that. It's not just we step aside and they were there. I think they had to do their job and they did it to get the points. Obviously it hurt us, but well played to them.
"From our side, obviously it wasn't ideal, but that's done now, that's in the past. We can't change it. So I think we focus and look forward to the next four races. We will still try to do everything we can, and then we see what happens."
With Hamilton needing to outscore Vettel by just eight points at the United States Grand Prix to claim his fifth world title, Vettel knows that he and Ferrari need to be firing on all cylinders in Austin to keep his championship hopes alive. And ahead of the weekend, the German was still holding out hope that he and his team might re-find the form that, at times in 2018, succeeded in dumbfounding Mercedes – even if, on recent evidence, they might struggle…
"I think the weekend [in Suzuka] helped us to understand some things," said Vettel. "Obviously the last couple of weeks we didn't have the speed, so let's see what the next four races bring. In terms of our speed… obviously we hope to be back to the form we showed earlier this year."