'I needed that' – Ricciardo happy to overcome qualifying struggles with 'fun' run to P7 in Austrian GP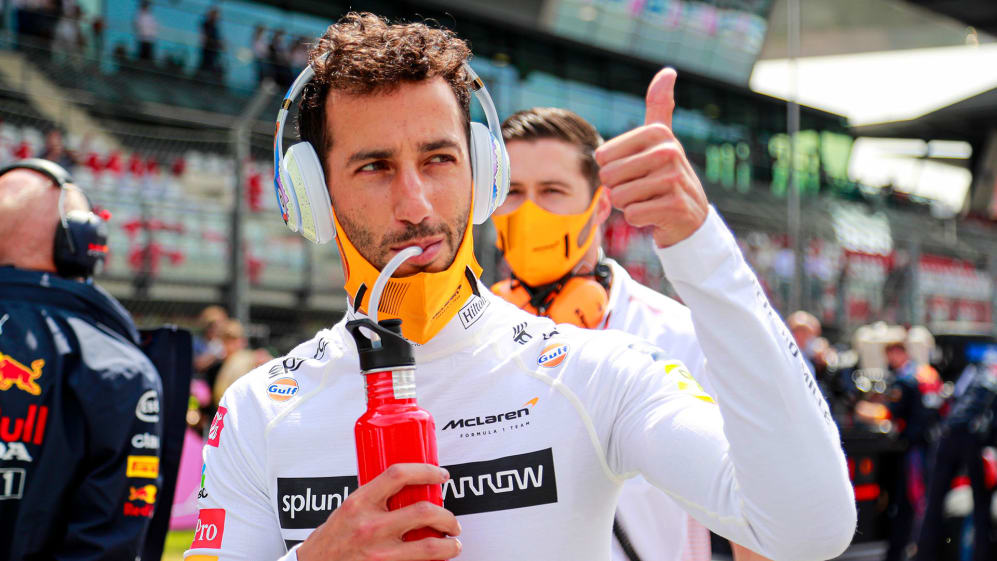 Starting P13 at the Styrian Grand Prix a week ago, Daniel Ricciardo enjoyed an exceptional opening lap, only for a technical glitch to leave him a "heartbreaking" P13 at the flag. But starting in the same position in Sunday's Austrian Grand Prix at the same Red Bull Ring venue, Ricciardo said his strong drive to seventh had been just the tonic he'd needed.
As at the Styrian GP, qualifying for the Austrian Grand Prix was disappointing for Ricciardo, who failed to make it out of Q2 as team mate Lando Norris went on to qualify in a stunning P2. And while Norris would eventually go on to take his third podium of the season in Sunday's race, Ricciardo was pleased with his own efforts to finish P7 – although he was trying to keep that pleasure on a low light after the race…
"I'm not going to say I'm not [pleased]," said Ricciardo. "I'm just trying not to be too low and too high. Obviously [qualifying] wasn't great, wasn't fun... but I just took a lot more enjoyment from the race. It kept me busy the whole time and just had good start, good restart. Then the defence was tricky, but it was a better day."
READ MORE: Verstappen waltzes to second win in a row at Red Bull Ring, as Bottas beats Norris to P2
As Ricciardo said, key to his race were his impressive surges up the order on Lap 1 and at the Lap 4 Safety Car restart, while the Australian was then in the thick of the action throughout the 71-lap encounter.
And although he would ultimately lose out to Ferrari's Carlos Sainz with three laps to go when the Spaniard passed him for P6, Ricciardo said that the battle-filled race had been good for his soul following the disappointments of the Styrian Grand Prix – where a power unit glitch had left him unable to make progress, as he found himself stuck in a pack of cars running outside the points.
READ MORE: 'He put himself in the gravel' – Norris hits out at Perez penalty after having to settle for P3
"Sometimes you forget – and it's not racing, it's any occupation you have in life – that the enjoyment is the most important thing," said Ricciardo. "Obviously [bad results do] get you down, but today I think I just needed that – I just needed to have fun. To be honest, the position [I finished in] somewhat didn't really matter, it was just to go and get in some battles and fight. That was the important thing."
And there was an extra bonus for Ricciardo too, with the McLaren driver feeling that his progress through the order in the Austrian Grand Prix boded well for Silverstone, where Formula 1 will introduce the Sprint format for the first time, with a short race on Saturday deciding the grid for Sunday's British Grand Prix.
READ MORE: Everything you need to know about F1's new Sprint Qualifying format – including how it works
"[The result] gives me encouragement going into this Sprint Qualifying that we've got in Silverstone and knowing wherever I start that race, I've confidence to start Sunday further up," said Ricciardo. "It's obviously easier to come through a bit more when you start out of position. But in saying that, it's normally a mess, deep in the pack. Obviously today it went well, and last week it went well on the first few laps. But you can also get caught in a mess."