'One of those days when I really did not love this sport' says Ricciardo after Styrian GP struggles
Daniel Ricciardo was able to enjoy signs of progress in France a week ago but misfortune in Austria left him admitting his love of racing was being tested.
The Australian had a tough qualifying but appeared to instantly negate his lowly starting position by gaining five places on the opening lap, leaving him in an extremely strong position on the medium tyre. And then on Lap 7, a mechanical issues saw him return to his starting spot of 13th, and his race was ruined.
"It was disheartening because I had such a great start, and I was on a preferred strategy with the mediums," Ricciardo said. "It felt like the cars ahead would have struggled on the softs and we were in a really good position – 13th to 8th – so it was all there ahead of us. Then I lost power.
READ MORE: Norris frustrated not to challenge Red Bull and Mercedes in Styrian GP after starting P3
"I felt it out of Turn 1, and then I got some switches and we were able to recover it by Turn 7 or Turn 8. But everyone I passed on Lap 1 I waved back past me. Then you're in the train and that's it, afternoon done.
"We are ahead of [Carlos] Sainz on the same strategy, and he finished sixth. I think that was us. We could've been fifth and sixth again as a team. When it is low it is really low, the sport. This was one of those days that I really did not love it."
Ricciardo was classified 13th at the flag after getting close to the points again but failing to make progress through the field, mainly as he had lost the chance to use his strategic advantage.
READ MORE: Styrian GP Facts & Stats - 4 winless races a record for Mercedes in the hybrid era
"[It came] out of the blue, so for now I don't know what it was. I'm not the only one hurting. I'm sure that they feel the pain as well. The weekend went from bad to worse, and it is just one of those ones.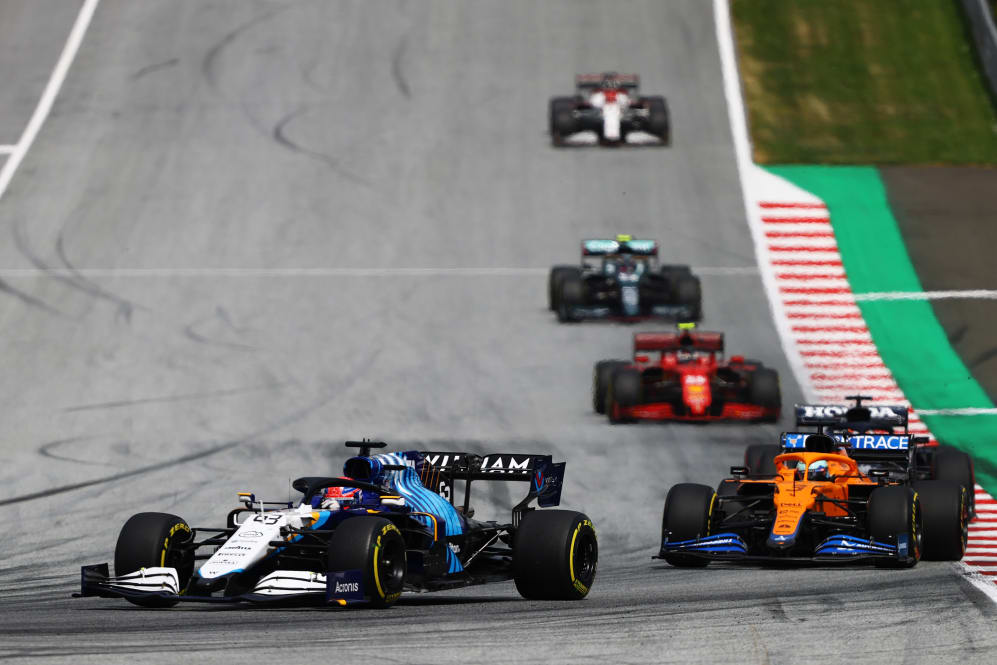 "It was fine after that, so in a way that is kind of what sucks even more. When you drop back that much sometimes you are like 'let's end the pain'. We still had a long race to go, but once you're in the train everyone has DRS, and clear air is so important around here. It was so static that I think everyone's pace was quite similar in dirty air. So there was really nothing to do after that. The race changed like a switch."
Although Ricciardo wants to escape the Red Bull Ring for a little while after Sunday's result, he is keen to see how much progress he can make with another crack at the same venue next weekend.
"As much as I want to swipe out of the paddock, I'm glad that we get another chance. It can only be better both Saturday and Sunday. So I look forward to coming back and trying again and trying to get a bit of help from someone somewhere, anywhere."
RACE HIGHLIGHTS: Watch all the action from the Styrian Grand Prix, as Verstappen defeats Hamilton