'I should have taken more risks' says Norris after P10 finish in Spain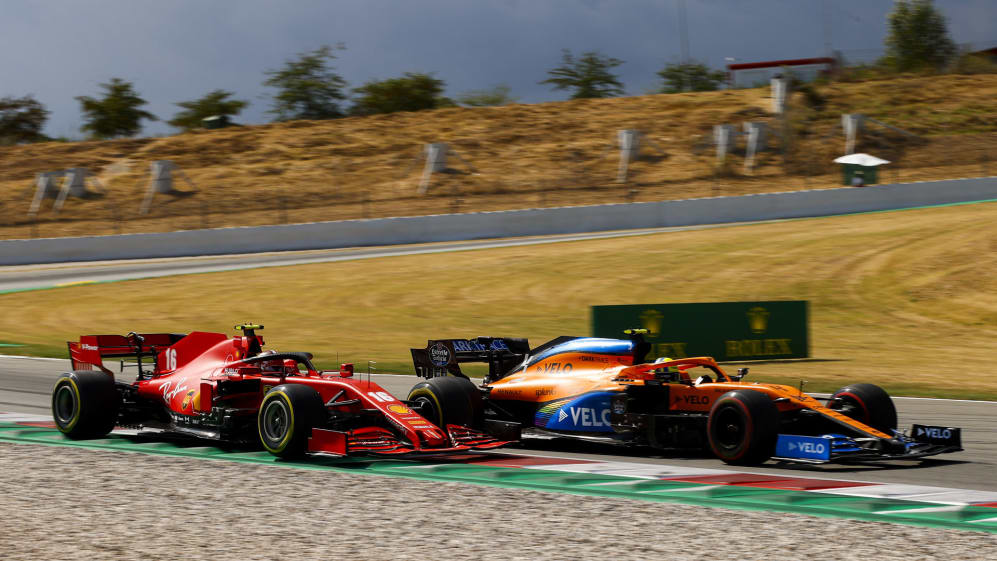 Lando Norris has shone this season with a maiden podium, six-consecutive Q3 appearances and 40 points to sit fifth in the championship – but P10 at the Spanish Grand Prix left him wanting more as the McLaren man admitted he didn't put enough on the line at Catalunya.
Norris began the Spanish GP in P8 and finished 10th having lost positions to Ferrari's Charles Leclerc and AlphaTauri's Pierre Gasly in the opening lap, before pitting on Laps 21 and 44 to end the race immediately behind Alex Albon and Gasly, and "a little annoyed" at having made little headway into the top-10.
READ MORE: Leclerc had 'good chance' of P6 before hitting electrical issue and undoing belts
"I lost those two positions in the very beginning. Not off the line, my launch was really good, it was just more in to Turn 1 that I didn't attack enough, I didn't risk it enough, but sometimes it's like that," Norris said.
"Maybe we need to change it for next time, because it's so difficult to overtake here as we know, and it was proven again this weekend. I think we had good pace, which was a shame because I couldn't use it at all.
"And I felt much quicker than the guys ahead. It's just a train and I couldn't do anything. A little bit annoyed, but I need to do better next time," he said.
Those positions taken by Gasly and Leclerc at the start were crucial, given the difficulty of passing at the Circuit de Barcelona-Catalunya, and Norris felt he should have been more aggresive.
"Maybe I should have taken more risk. I know it's a very difficult track to overtake on and to race on so every little position is really going to help in the race – maybe I really should have risked more."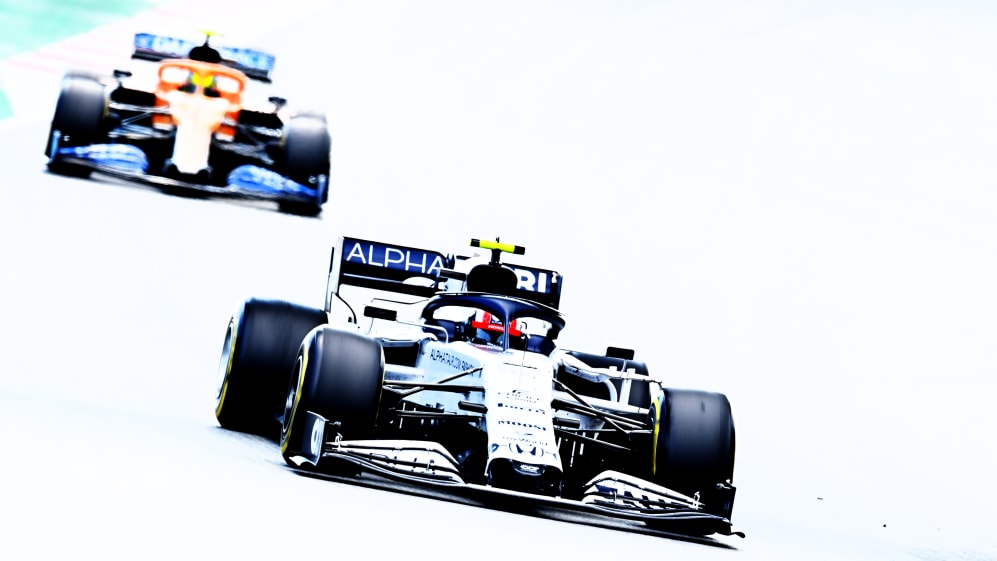 "But it's not something I've always been struggling with – it's something that I've improved on lots since last year and I've been taking the right amount of risk and this time I couldn't take quite enough, and it backfired on me.
READ MORE: Dominant Hamilton eases to fifth Spanish GP win as Verstappen splits Mercedes
"Sometimes you win from it, sometimes you lose from it, that's just the way it is. And this weekend it didn't work out," he surmised.
Leclerc eventually retired but Sebastian Vettel's one-stop strategy put him in P7 and kept Norris in 10th place, leaving him with one point. The McLaren driver sits level with Alex Albon in the championship on 40 points, in P5, with a triple-header of Belgium, Monza and Mugello coming up next.