'I still believe in the championship' says Leclerc as he targets 'perfect' weekend in Spa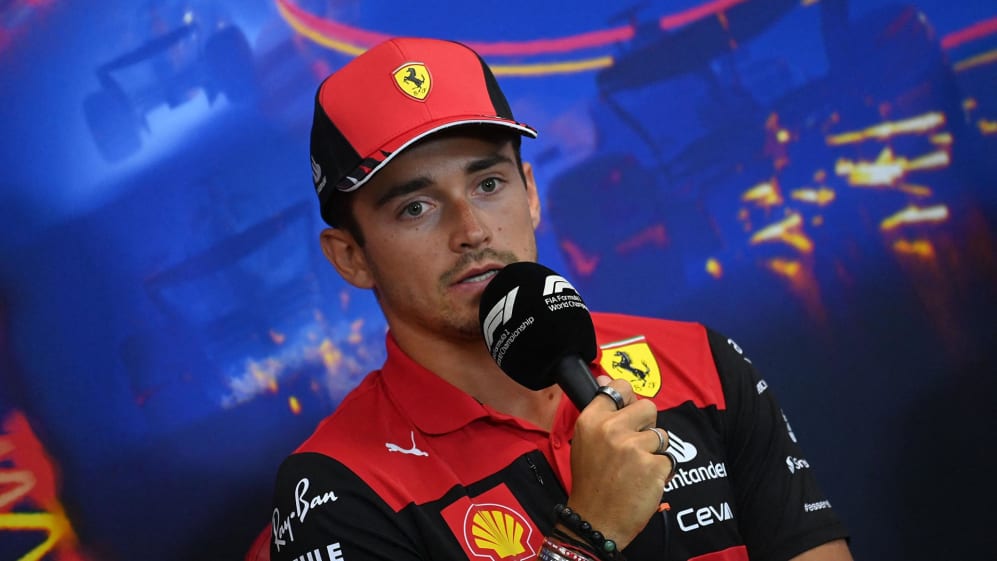 With his title rival Max Verstappen holding a commanding 80-point lead in the championship, Charles Leclerc could be forgiven for admitting to a wavering belief in his title challenge as the F1 season gets back up and running. But the Monegasque driver was in a defiant mood on the eve of the Belgian Grand Prix, as he confirmed that the championship is still at the forefront of his mind.
Having led the drivers' standings at the start of the year thanks to early wins in Bahrain and Australia, Leclerc has seen his Red Bull rival not just overtake him, but pull out a big lead, as Verstappen went on to win five out of six races between Imola and Canada. And Leclerc's chances weren't helped by incidents in Spain, Baku and France, the first two of which saw him retire from the lead with reliability problems, before he crashed out while leading at Paul Ricard.
"I still believe in the championship of course; it's going to be a very difficult challenge, but I will believe in it until the very end," said Leclerc at Spa. "I think we will take [the races] one by one as a team. But for sure we need to try and maximise every opportunity that we have ahead."
FORM GUIDE: The favourites for success at Spa as action resumes with the 2022 Belgian Grand Prix
Those opportunities start this weekend, at a Spa-Francorchamps track that holds a special place in Leclerc's heart as the scene of his maiden Formula 1 victory in 2019. But as to whether Ferrari or Red Bull will be stronger here this weekend, Leclerc wasn't being drawn and instead said that this year, it's going to come down to more than just the car.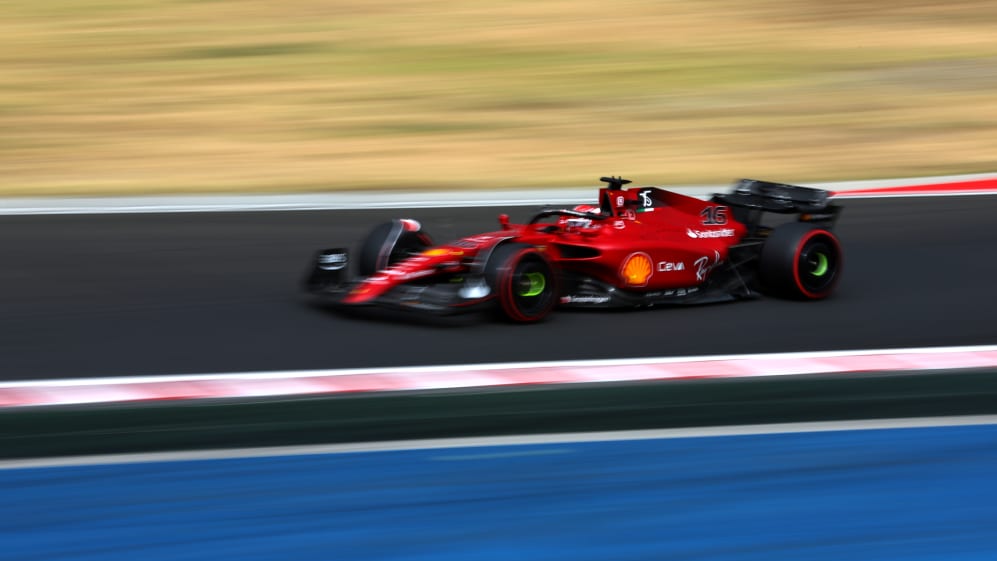 "It's whoever puts the perfect weekend together, because between Red Bull and ourselves there is very little. Maybe sometimes we are a tiny bit stronger, sometimes they are a tiny bit stronger, now there is also Mercedes that are coming into the fight which is nice. But in the end, the one who wins just puts a great weekend together, so that is where we'll find the difference between the two teams I think."
Having endured a topsy-turvy opening half to the season, meanwhile, the Ferrari driver confirmed that the summer break had been "needed" as he sought to put to bed any hangover from his early-season issues.
READ MORE: Verstappen looking forward to taking on 'old school' Spa as Perez enters Belgium 'recharged' for Red Bull
"The first part of the season has been full of highs and lows, loads of emotions and there's lots of accumulation of emotion that leads to being tired, so I was quite happy to go on holiday!" he said.