'I still have many, many years for sure' – Bottas plotting long career in F1 ahead of contract renewals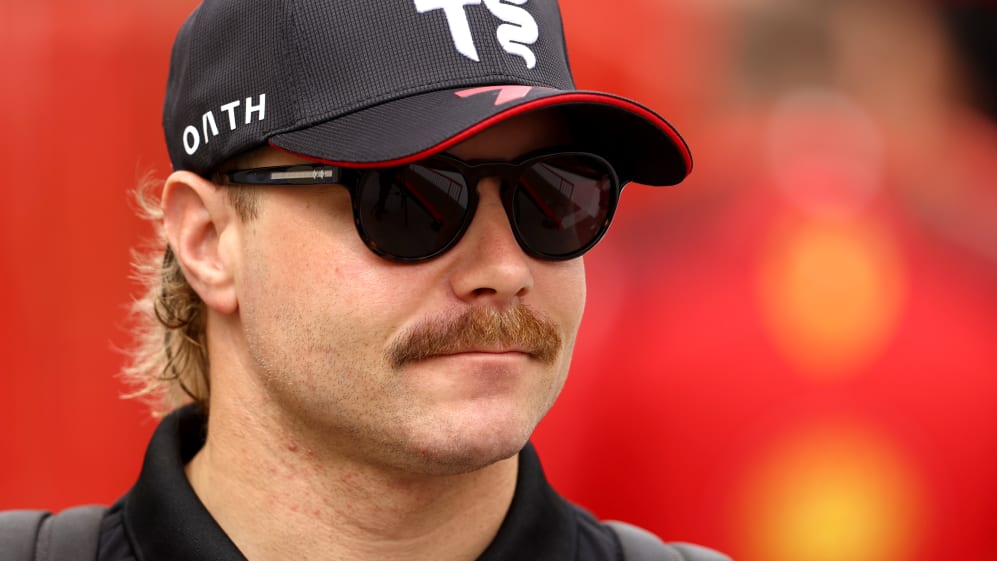 The 2023 campaign is currently Valtteri Bottas's 11th season in Formula 1 and, despite having spent over a decade in the sport, the Finn says he intends to remain a part of the grid for "many years", as he still feels "young compared to some".
The 33-year-old has started 205 Grands Prix so far in his career, making him the fourth-most experienced driver on the current grid, behind only Fernando Alonso, his former Mercedes team mate Lewis Hamilton, and Sergio Perez.
READ MORE: Bottas believes Hamilton 'still the fastest driver on the grid' as he calls former team mate 'annoyingly talented'
And speaking to Tom Clarkson on the Beyond The Grid podcast, Bottas admitted that, while there are plenty of factors that could affect his decision, he remained hopeful of being a part of the grid for years to come.
"It's hard to say," said Bottas, when asked if he will race into his 40s. "It obviously depends [on] the way the sport is going. What's the situation in the sport? Which team are you in? How is the atmosphere?
"At some point, what [gets] to you is all the travelling. Would you rather be racing [on] another side of the globe, or would you rather actually not pack your suitcase and stay home? I think that's going to come at some point.
"It's pretty consuming. I'm still more than happy to do it for quite a long time. But I'll tell you when I'm 39 if I go for 40! It's hard to commit to at the moment, but I still have many, many years for sure."
Bottas moved to Alfa Romeo from Mercedes for the start of the 2022 season, but his current contract is set to expire at the end of the 2024 campaign. With Audi set to takeover the team in 2026, the Finn was asked if he was keen to still be around when the German manufacturer comes in.
READ MORE: Hamilton labels Bottas a 'great team mate' as he reflects on 10 years at Mercedes
"I'm still young compared to some," said Bottas, a 10-time race winner. "I'm 33. I still don't see my Formula 1 career ending in the near future and I don't feel any performance losses on my driving or the way I work with the team.
"It is interesting for the whole race team and company what is happening. Of course, being part of a car manufacturer is something that you almost need if you want to win in Formula 1."