Hamilton labels Bottas a 'great team mate' as he reflects on 10 years at Mercedes
Lewis Hamilton is celebrating 10 years with Mercedes this season and has been looking back at some of his favourite moments from his time with the team, such as working with Valtteri Bottas and long-time race engineer Peter Bonnington.
Hamilton and Bottas were team mates at Mercedes for five seasons – from 2017 to 2021 – helping the Silver Arrows win five constructors' titles during that time, after the Finn joined the team from Williams, as a replacement for the retiring Nico Rosberg.
READ MORE: Mercedes reveal how they're planning to make W14 'more drivable' ahead of Baku Sprint weekend
Speaking on Mercedes' YouTube channel, as he reflected on the special moments he has had with the team, Hamilton shared exactly what made Bottas such a good team mate, despite their "internal rivalry".
"Valtteri was just such a great team mate and colleague, and when I talk about team mate, I think, not enough people really think about it, but there is like a conflict of interest here in our sport," said the seven-time world champion, Hamilton.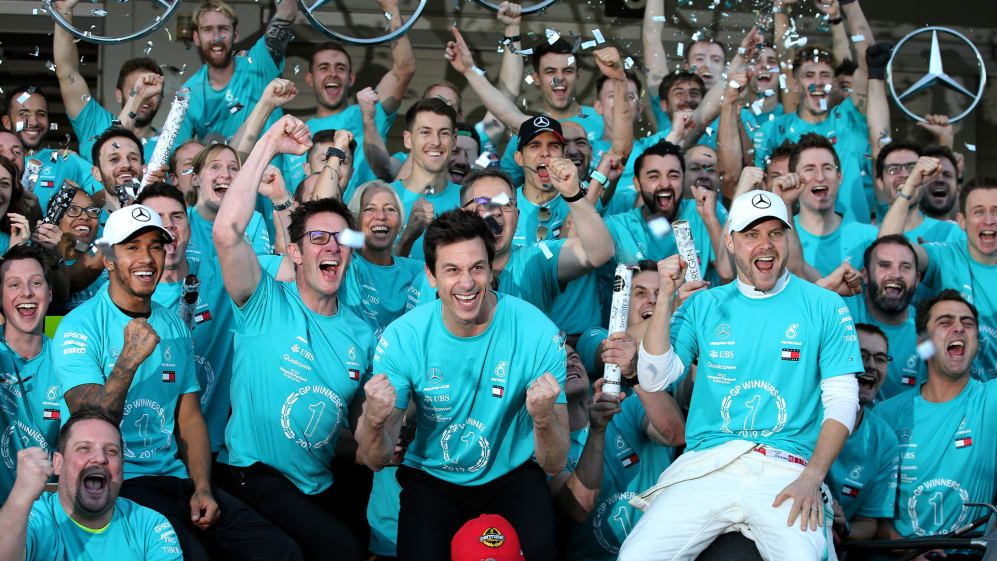 "We've got two championships. A team championship, which we are hired to do, and a drivers' championship. So, our job is to score the most points individually or collectively for the team, but ultimately you want to beat your team mate, so there is always this internal rivalry.
"There is always this delicate path to walk down, and it's very easy to be on the wrong side, and you fall out. Valtteri and I never fell out. We always just spoke on things. He was very much just like he's got to do a better job, or I've got to do a better job, if one of us beat each other."
READ MORE: 'No huge breakthroughs, but we've moved forward' – Mercedes describe 'quiet satisfaction' after Melbourne
He added: "And we worked together to try and push the team together. We had amazing years together where he supported me, and I supported him.
"And we still support each other today, and we travel together to races, quite often, to and from races throughout the year, so that is pretty cool."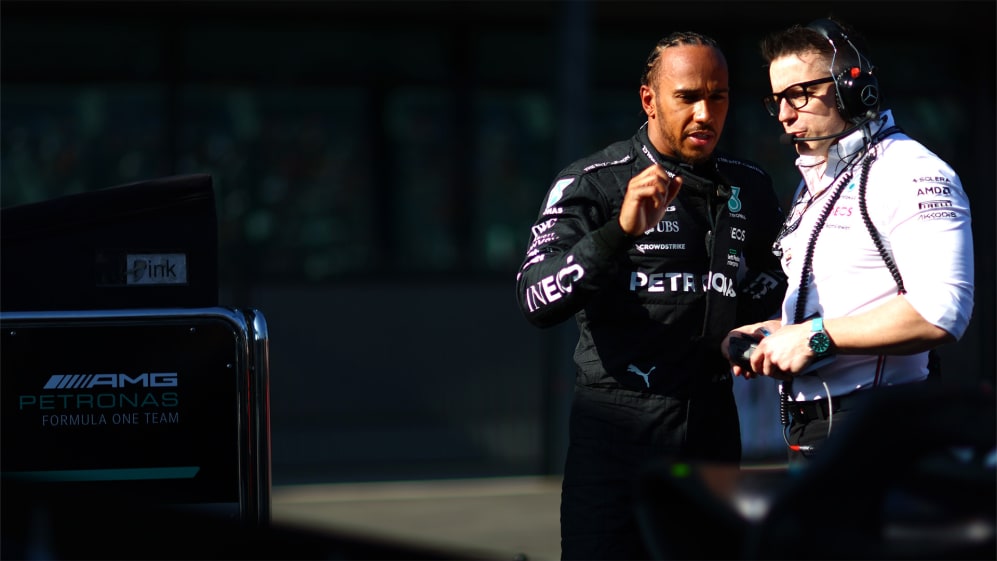 Another relationship at Mercedes that Hamilton speaks fondly of is the one he currently shares with his race engineer Bonnington. 'Bono' has been the voice on Hamilton's radio during the majority of his stint with Mercedes – as Hamilton's performance engineer Marcus Dudley stepped in a couple of times in 2019 and 2022.
READ MORE: Hamilton says engineer Pete Bonnington is 'like a brother to me' as they gear up for 11th season together
"I got to the team, had my first seat fit with Bono. I think people probably underestimate how long it takes to build up a relationship, a friendship, really get to understand each other and how you both work," said Hamilton.
"Especially that first year, I struggled with the car. We had some sort of different type of suspension that I've never had before and I was struggling like crazy with it, but we eventually did get a win."