'I thought Q2 would be a breeze' – Rueful Russell reflects on first Q1 elimination of 2021 in Hungary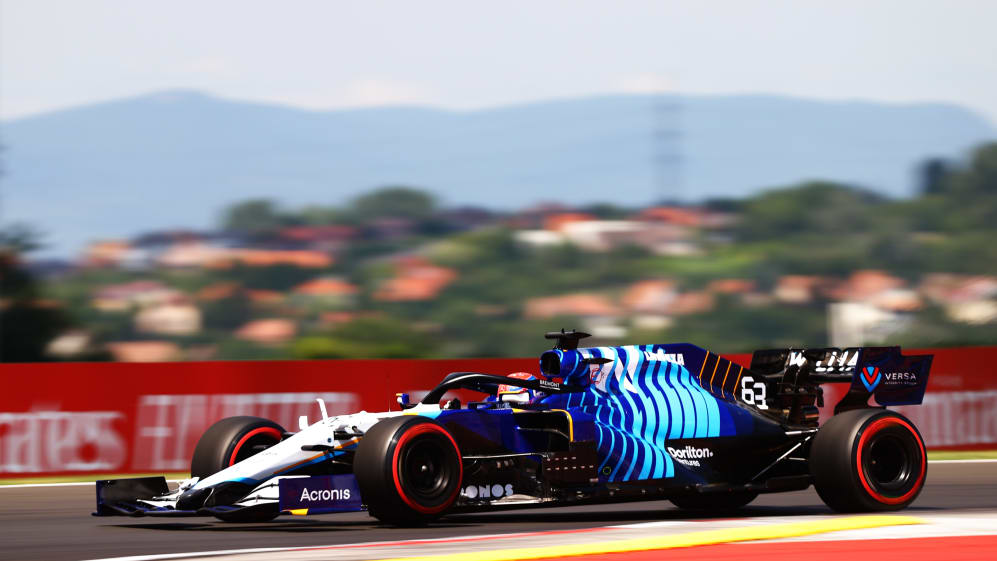 George Russell was left disappointed after failing to make it out of Q1 for the first time this season in qualifying for the Hungarian Grand Prix – and is set to start the Hungaroring race in P17, one spot up on team mate Nicholas Latifi.
Hungary had witnessed Williams' strongest team qualifying performance in 2020 as both Russell and Latifi made Q2. But neither driver could progress through to the second segment of qualifying this year, with Russell ending his unblemished record of making it out of Q1 this season – and also ending a two-race streak of making it into Q3 – as Latifi claimed that he'd been hindered by a power unit issue.
QUALIFYING: Hamilton roars to Hungary pole, as Bottas denies Verstappen front-row start
"Obviously I'm not that happy because it's the first time we have not progressed into Q2 all season, at a circuit where I thought would be our best shot for points," said a perplexed Russell after qualifying.
"Ahead of the weekend I thought Q2 would be a breeze. And then for whatever reason I haven't had the rhythm I've had at other circuits. [It's] the first time we've not made it through to Q2, so we can't get it right every time."
Pushed on why he wasn't able to extract the performance from his FW43B, Russell – who's earned the moniker 'Mr Saturday' for his strong qualifying performances – replied: "I'm not too sure, exactly. I mean it's definitely windier and gustier than it has been at the last four events, which definitely does not play in our favour.
READ MORE: Sainz blames sudden increase in wind speed for 'puzzling' Q2 crash
"It's fine margins," he added. "Usually I go into qualifying and I'm in a groove and I can just pull the lap out and today I knew when I crossed the line, it just didn't come together for me. I didn't have that good feel, that right rhythm with the car, with the tyres, and I knew it wasn't good enough, and usually it just sort of comes to me much easier.
"And then when I go into Q2 I can make another step up from there. But yes, one of those things, and we'll look ahead to tomorrow."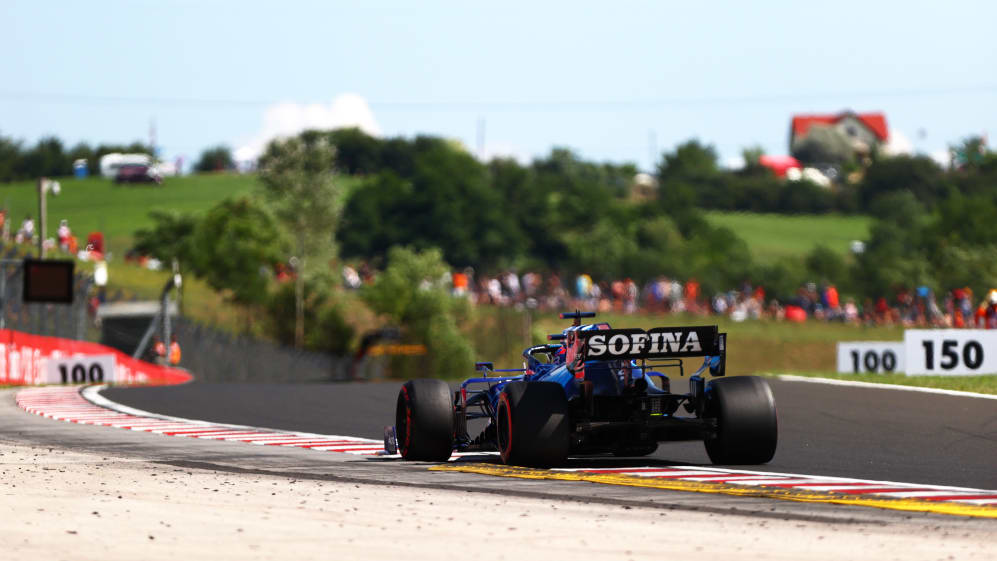 Russell may have had a chance to make it through to Q2, meanwhile, had he not limited himself to running just two sets of soft tyres instead of the three used by the Alfa Romeo drivers in Q1, and which resulted in both Kimi Raikkonen and Antonio Giovinazzi drivers making Q2.
And he admitted that an 'all-or-nothing' approach may have cost him, as he steeled himself for a 'difficult' Sunday afternoon at the Hungaroring.
READ MORE: Hungarian GP Qualifying Facts & Stats – Historic eighth pole for Hamilton matches his idol's record
"The Alfa Romeo drivers did three sets of tyres," said Russell. "If we did three sets of tyres, we'd have got into Q2 but we'd have had a lesser shot in Q2 to get into Q3. It depends how you play your cards. I don't want to sit on the fence – I want to put everything on the table, and that's why we decided to only use the two sets of new tyres and really go for it for Q2 to get a shot into Q3.
"It's going to be a difficult race as it's so hot here and the tyres are going to be really tricky to manage," added Russell. "Hopefully we can do a better job than the others and capitalise on any opportunities."