'I was not good enough' admits Alonso after Q2 exit on Imola return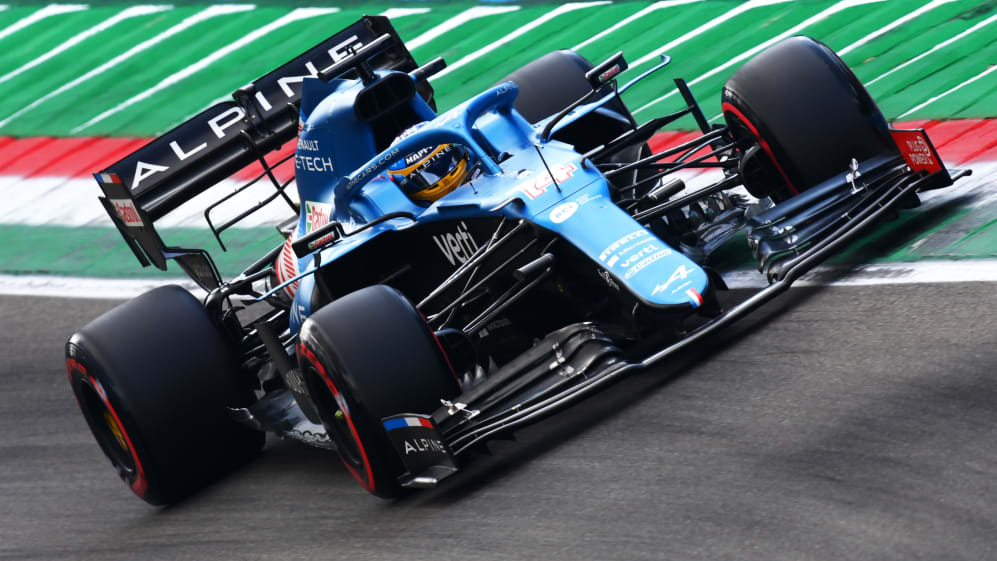 Fernando Alonso was out-qualified by a team mate for the first time since the 2017 Malaysian Grand Prix at Imola, and he admitted afterwards he was simply "not good enough" compared to Alpine team mate Esteban Ocon.
Alonso struggled in qualifying, eliminated in Q2 just behind Williams' Nicholas Latifi, and 15th on the grid for Sunday's Emilia Romagna Grand Prix is his worst Imola start since P18 on his first visit in 2001. But rather than point to car problems, the Spaniard was honest in his summation of qualifying on Saturday in Italy.
READ MORE: Hamilton takes 99th pole in Imola as Perez seals first front row start ahead of Verstappen
"I was not good enough. That's probably the basic answer," he began. "I felt good in the car, I felt fast. The balance was good but every time I crossed the line it was not good enough to be in the top 10.
"I will analyse it, I will try to improve for next time, get better, but anyway the race is tomorrow, the points are given tomorrow."
Having qualified ninth for the season-opener in Bahrain only to retire with debris in his brakes on Lap 32, Alonso quipped that he hoped for the opposite in Italy.
"In Bahrain, Saturday was good; on Sunday we had to retire the car. Hopefully here it's the other way around: Saturday so-so; and tomorrow we can score points," he added.
READ MORE: 'We're not robots' - Verstappen on 'messy' Q3 that led to being out-qualified by a team mate for first time since 2018
With upgrades on his Alpine A521 for this race, the Spaniard explained that the car was fast enough for a better qualifying position – and is already looking forward to the next race in Portugal on May 2.
"I think all the new parts that we brought here, they were working fine and definitely a step forwards in performance, so happy with the direction, I'm happy with the work that everybody's putting in the car.
"Definitely the car is faster; unfortunately I didn't maximise the performance today but hopefully in Portimao both cars can be in Q3 and we can help the team as much as we can," Alonso concluded.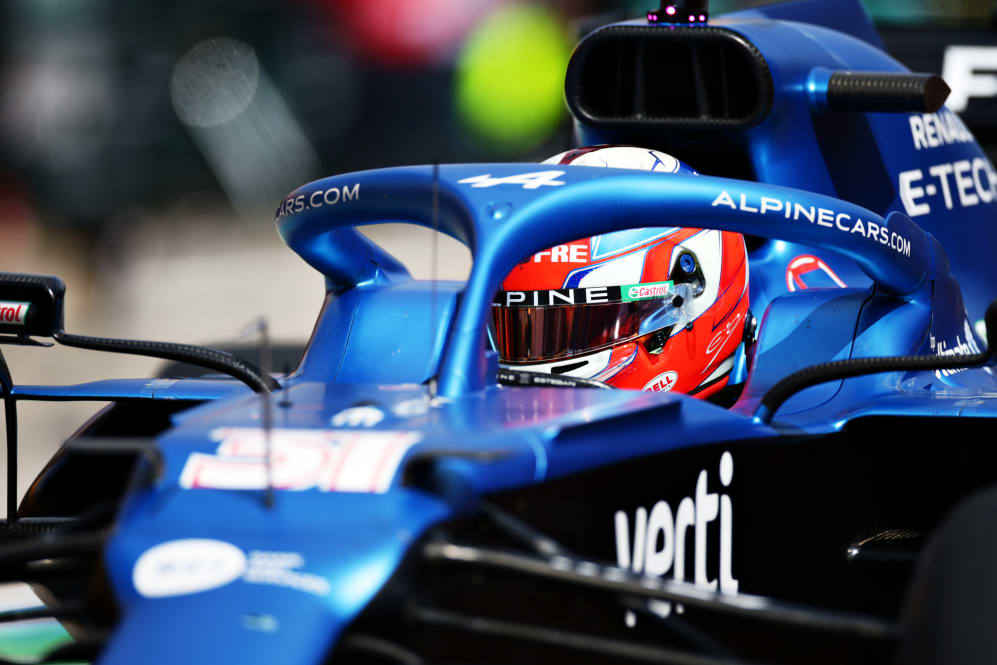 On the other hand, team mate Ocon was elated with P9 on the grid – one place behind Mercedes' Valtteri Bottas – which puts him in a prime position for points come Sunday. Moreover, he was relieved that a free practice collision with Red Bull's Sergio Perez didn't hurt his chances.
REVEALED: See what really happened in Perez and Ocon's FP1 collision with new onboard footage
"We didn't start as smooth as we wanted with that incident with Checo," said the Frenchman. "Looks like he didn't slow us down from doing a good job. Overall, I think we maximised the potential today; P9 was the maximum we could have done.
"The other ones were a little bit too much further up the road, so to be in Q3 I think is satisfaction and we are pretty pleased with that. Obviously it's hard to overtake here so it is quite important to start in the points already."
After an agonising loss of points for Alonso in Bahrain, Ocon has a chance to score Alpine their first points of the 2021 World Championship tomorrow at Imola.