'If you survive Singapore, you're fit for anything else in F1' – Drivers brace for toughest race on calendar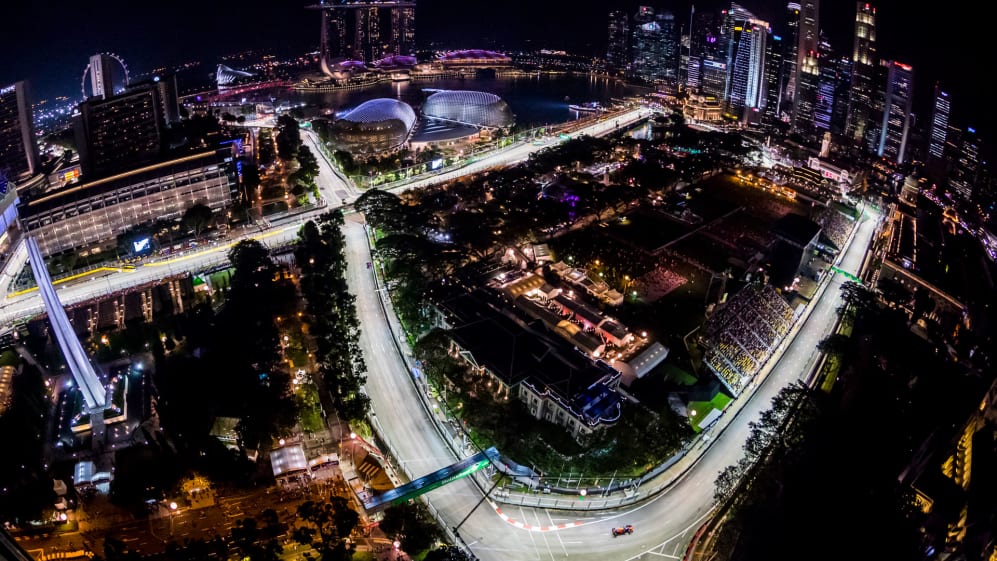 It's no surprise that Marina Bay was sweltering on Thursday night ahead of the 2022 Singapore Grand Prix weekend, with drivers gearing up for what they anticipated to be the most demanding race on the calendar. The likes of Carlos Sainz, Pierre Gasly, Valtteri Bottas, Daniel Ricciardo and Sergio Perez explained why…
Heat and humidity combine to make Singapore a tough arena for the Formula 1 drivers and Ferrari driver Sainz, who has a best finish of P4 on this street track back in 2017 for Toro Rosso, said he spent his off-season preparing for the rigours of Marina Bay and the tough conditions that come with this race. The Spaniard pointed out that the race can be "mentally challenging" as much as physically.
FORM GUIDE: Can anyone halt Verstappen's winning run in Singapore?
"It's no secret that this place is a bit of an oven for us," said Sainz. "To keep mentally sharp is the most difficult, because in the heat, you leave me in the car another half an hour driving at a certain speed I can survive, but if you want those last three-tenths of performance, of focus, it's really mentally challenging to keep them because of how draining it is.
"And the vibrations of the car, it's difficult to keep the eyeline [level], and it's anti-clockwise, so also the neck is sometimes suffering. When I'm training in pre-season January and February, I'm thinking about Singapore – I'm not thinking about the first race.
"For me, if you survive Singapore, then you're fit for anything else in Formula 1!" said Sainz.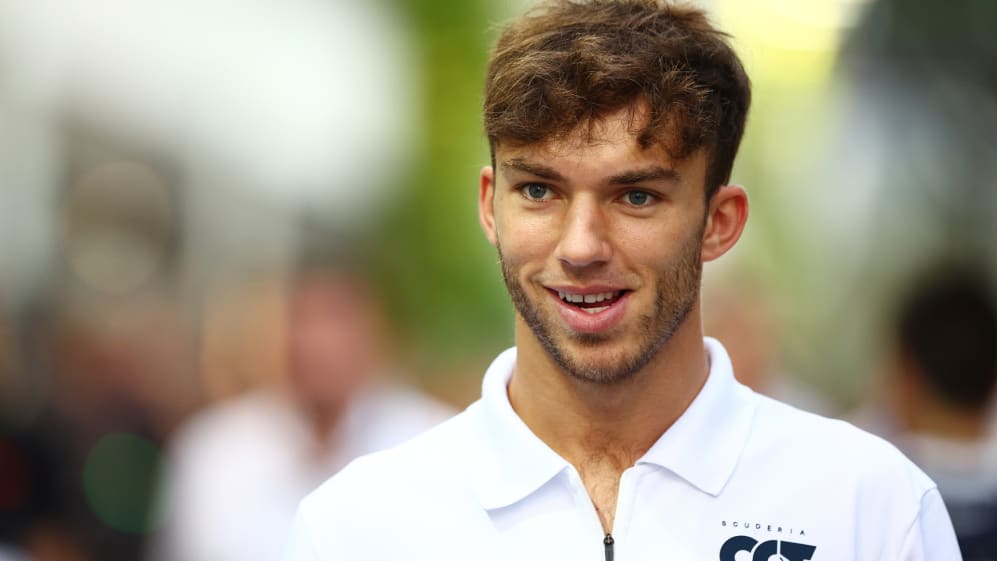 AlphaTauri driver Gasly said: "It's difficult to compare it with anything else because these conditions, we face it only once or twice a year, having such humidity already – when I see how many sweaty people there are in the paddock just walking around, you can imagine how we feel inside the race car with fireproofs, balaclava, race suits.
"The biggest challenge I would say on my side, we lose… up to 2.5 kilos/litres because it's mainly fluids from our bodies, so just the impact it has on our focus and concentration – there is a physical demand, but also a challenge on our focus.
"You have to stay super-alert because you have to drive full speed between the walls, be extremely precise where you put the car and that's usually where it gets tough, where you've got to be still at the limit of the car playing with centimetres having lost quite a few pounds or litres inside your body. So that's definitely the biggest challenge of the year."
READ MORE: Ricciardo says seat on 2023 grid is 'Plan A' – but reserve role at top team 'realistic' option
Finnish Alfa Romeo driver Bottas said that the sauna was an apt comparison to Singapore.
"A good comparison is actually a mild, humid sauna, because that's how it does feel in the car and obviously we're wearing the fireproofs with the underlayer, which are not the most breathable things, and also the airflow in the car, in the cockpit, is not really much, if any.
"So, for sure, the temperature already and how much you lose fluids, that's a big thing, but on top of that the track is intense, there's not much time to rest and someone mentioned before – it's bumpy as well, and that drains your body even more. The whole race distance, up to two hours, towards the end you feel fatigued and it's hard work. That's the best I can describe it," said Bottas.
READ MORE: 'We treated it like a 9 to 5 job' – Albon details how he recovered in time for the Singapore Grand Prix
Red Bull's Perez, whose team mate Max Verstappen is on the verge of securing his second championship, said that Singapore offers no respite to the drivers.
"There's a point in the race where it keeps getting hotter and hotter; the more laps you do, the worse it gets.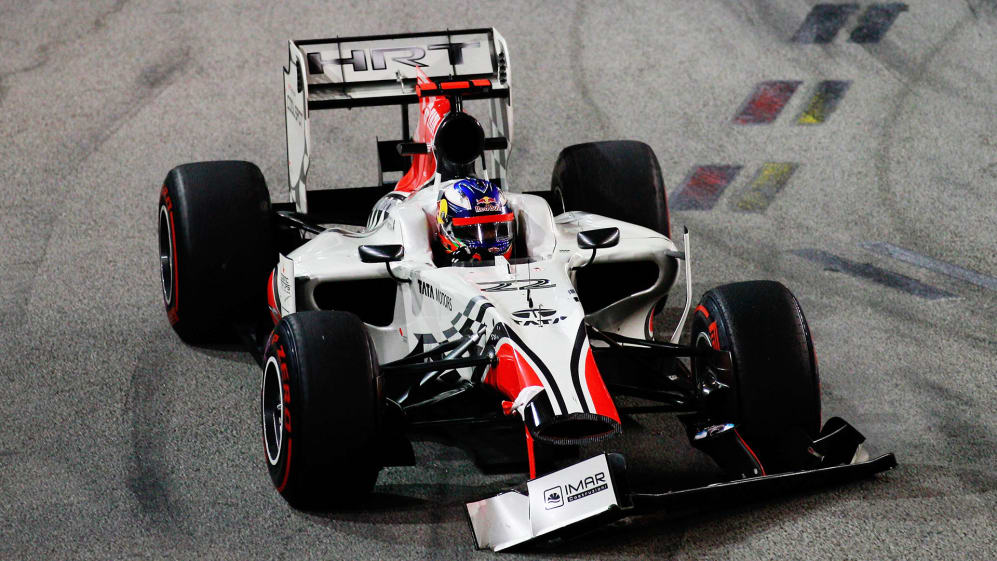 "There is a time where you are actually praying for the Safety Car, a bit of a cooldown, because it's really demanding; the last 20 laps or so is mentally really tough. And as I say it just keeps getting worse and worse. After Lap 15 it's already pretty warm – and it just gets worse from there!"
Meanwhile, Daniel Ricciardo recounted the pain of his first ever Singapore Grand Prix with HRT in 2011 – an experience he said had "sucked".
READ MORE: Driver market moves and Marina Bay's return – 5 storylines we're excited about ahead of the Singapore GP
"I won't go too hard on myself," said Ricciardo. "I was two months in Formula 1 as well, so I hadn't had a whole season of, let's say, body acclimation... I was still getting used to the physical side of F1 and just doing 90-minute, two-hour races.
"I obviously tried to prepare but I wasn't in the sauna every day. I just didn't know how much this was going to hurt. And then I think I [broke] the front wing on Lap 1, so I was… out of the race already, so then from a motivation point of view it was tough. It sucked. And I just kind of said to myself, I never want to feel like that in a race car again, so I always made a point that Singapore was the one where I put that extra effort in. It was miserable."