'I'm curious to see how Ricciardo drives' says Norris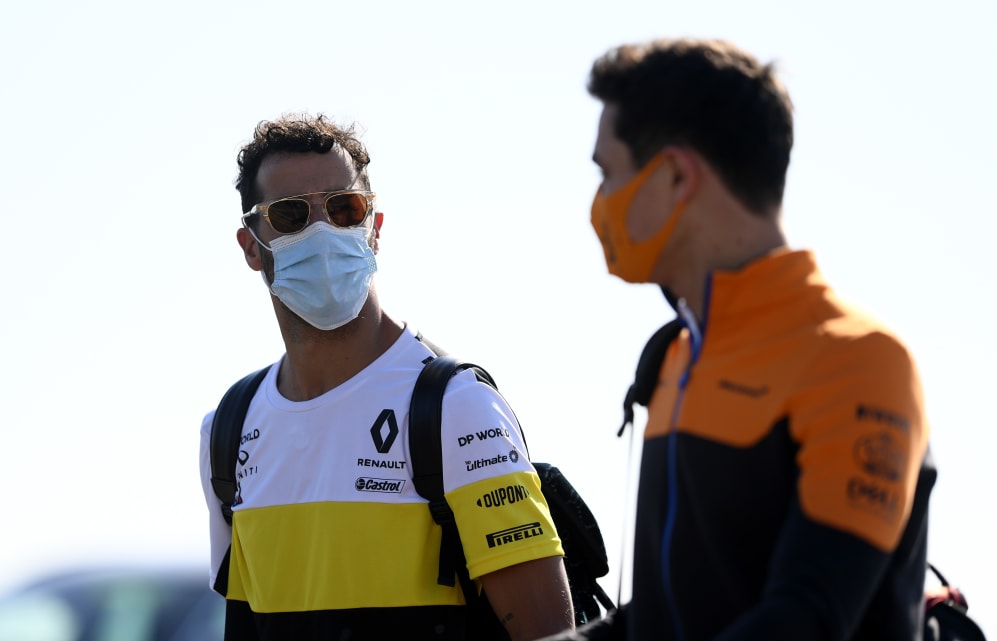 With the arrival of former Renault and Red Bull driver Daniel Ricciardo at McLaren, Lando Norris has a new challenge – and a lot to be excited about as 23 races beckon in 2021.
Carlos Sainz has joined Ferrari for 2021 and in his place is seven-time Grand Prix winner Ricciardo, to partner 21-year-old Norris at McLaren. And ahead of the new season the Briton explained just why he's looking forward to racing alongside his new Australian team mate.
READ MORE: McLaren on the challenges of building their 2021 car: 'If you're not encountering problems, you're not being aggressive enough'
"I'd say [I'm excited to be] teaming up with Daniel. Not because he's good fun to be around, but because I like to work out the approach of my team mates," said Norris on McLaren's website.
"Daniel has a lot of experience: he's raced with big teams, scored plenty of podiums and knows how to win Grands Prix. I'm curious to see how he drives a car and what his approach is."
Oops! Error retrieving Twitter post
Norris took his first F1 podium in 2020, at the Austrian GP, and helped McLaren to third in the constructors' championship – citing the solid friendship between him and then-team mate Sainz as a catalyst for the team's success last year.
In 2021, McLaren hope for more success with the Mercedes-powered MCL35M, which is set to be revealed on February 15.
"Unsurprisingly, I'm very eager to get back behind the wheel of an F1 car. I've driven the MCL35M in the simulator, but I can't give you any clues about what it's like to drive," Norris said.
"It feels like ages since the last race in Abu Dhabi; I can't wait to go racing again and push one of the fastest cars on the planet to the limit."