'I'm finally back home' says Kubica after starting Alfa Romeo role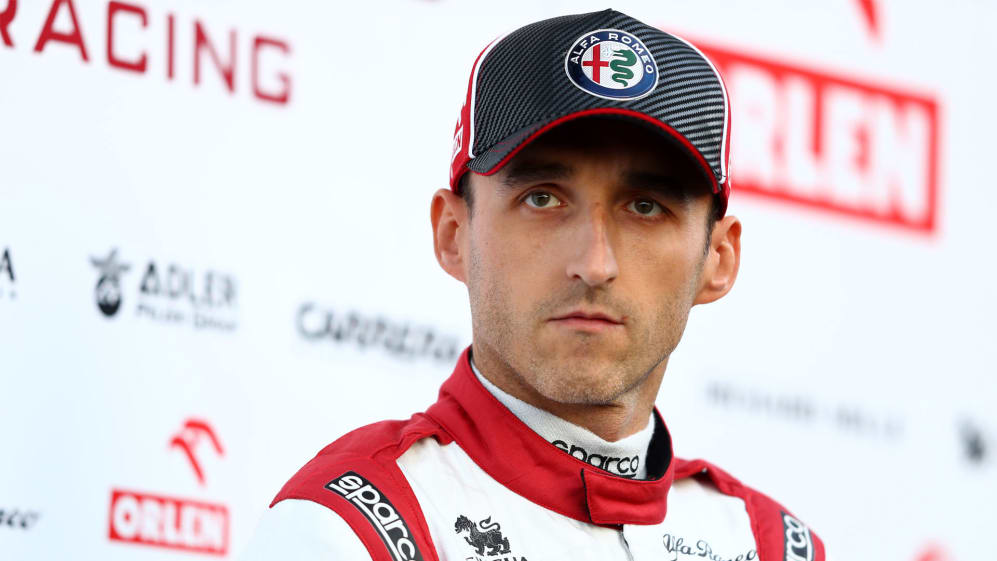 Robert Kubica's F1 career began at Sauber back in 2006 – and now that he's Alfa Romeo's reserve to Kimi Raikkonen and Antonio Giovinazzi, it's all come full circle for the Pole who made an incredible comeback to F1 in 2019.
Kubica took part in numerous practice sessions and testing days for Sauber in 2006 before being called up to the team to make his race debut in place of Jacques Villeneuve mid-season. In just his third start, he scored a sensational podium at Monza.
He eventually had to step away from F1 before the start of the 2011 season after he was severely injured in a rally accident, but he returned to the sport as a race driver for Williams in 2019. But having left the British team at the end of last season, Kubica will also compete in the DTM in 2020 alongside his Alfa Romeo duties.
READ MORE: Raikkonen and Giovinazzi unveil 2020 Alfa Romeo at testing
The Sauber team was rebranded as Alfa Romeo in 2018 – and the Pole says it feels like familiar territory.
"When I started my Formula 1 career in 2006, I started in Hinwil [Switzerland] so I am 14 years older – I am in a bit of a different role but it's nice to see so many of the same faces, same people who actually made everything happen for me… a lot of things have changed because F1 has changed actually, quite a lot, and the team is developing but the DNA of the team is still the same. I'm finally back home and I hope we have a good year," Kubica said as pre-season testing got underway in Barcelona on Wednesday.
"Regarding my position, my role at the team is of course a bit different, but actually in 2006 I started as a reserve driver, though at that time testing was practically every week so I had a bit more time, or much more time, in the car.
"As a reserve driver I will have a few duties, not racing, but it doesn't mean I will be on holiday," explained Kubica. "I will attend probably most of the races or nearly all races as a reserve driver so in case, hopefully not, something happens to Kimi [Raikkonen] or Antonio [Giovinazzi], I will step up.
"[The] simulator is quite a big topic in current Formula 1 times where testing is limited," he added, "the simulator is playing quite a big role and is taking a lot of time and a lot of effort. We have a new simulator, we try to develop it to make it work and hopefully it will give us a good tool to prepare for races, and be beneficial."
READ MORE: Raikkonen 'not excited' to become most experienced driver in history
With Alfa Romeo hoping for an improvement to their P8 finish in 2019 as they launched the C39 on the first morning of pre-season testing, Kubica's role is crucial – as Team Principal Frederic Vasseur reiterated.
"We are roughly in the same scenario as last year and we are continuing to recruit and we made a big investment with the simulator," said Vasseur. "It won't pay [off] in one day, it's a long-term project and we have to continue in this direction to develop the company and to invest. All the competitors are doing the same and it's a big fight. With Robert Kubica on board, it will impact the development of the car."