Raikkonen 'not excited' to become most experienced driver in history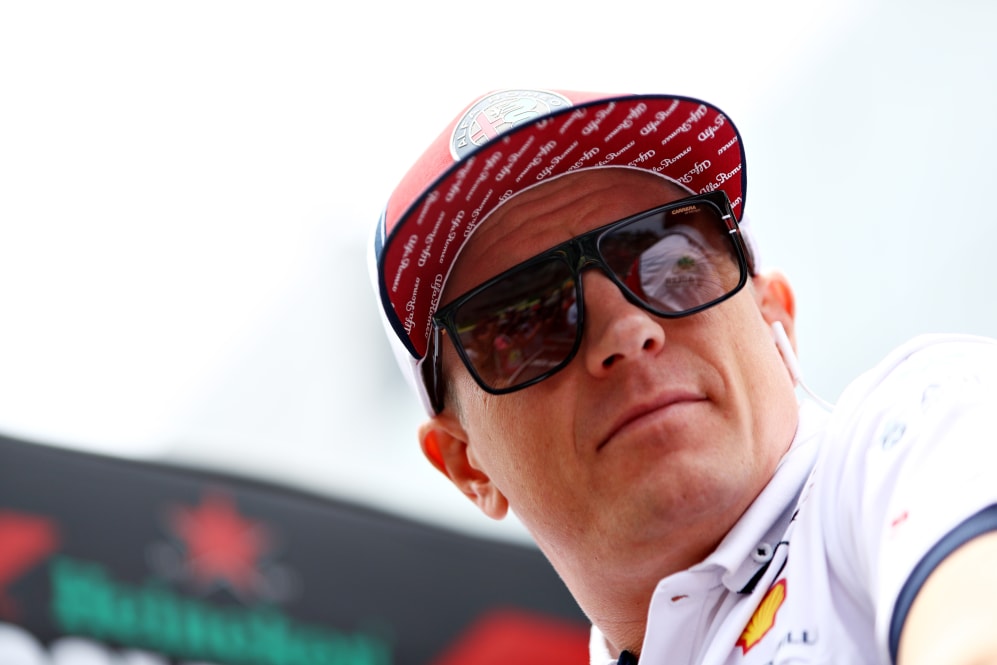 He's been on the grid for all but two seasons since 2001, taking part in over 300 Grands Prix. But the prospect of breaking the record for most race starts holds little excitement for Alfa Romeo's Kimi Raikkonen, who is set to re-write the history books at this year's Austrian Grand Prix.
The Iceman, who made his debut for Sauber at the 2001 Australian Grand Prix, enters the season just 10 GP starts off fellow Ferrari alumnus Rubens Barrichello's record of 322 race starts. But when asked about approaching the landmark, Raikkonen was typically nonplussed.
"On that, not [excited]," was his reply.
READ MORE: 8 Records in danger of being broken in 2020
"It gives me nothing, but I'm excited now to have another go and we can improve from this year and learn the lessons from what we've done wrong and what we've done good and get a bit closer to the front, but time will tell, it's way too early.
"Once we start running the cars in the first race… we will get a good idea."
Raikkonen left Ferrari for Alfa Romeo at the end of 2018 – and his latest employer's pace is currently a far cry from the Scuderia's. It doesn't mean the expectation on the 40-year-old is any less, however.
READ: How Kimi's 2019 F1 campaign went off track
"I don't think the pressure was any different. Obviously we want to do well and like I said, it's a shame [Alfa Romeo have] kind of fallen down as a team, but as a driver, I think everyone puts a lot of pressure on themselves and in the end the work that we do over the race weekend is not really any different whichever team you're in, it's just that the meetings are very similar between teams, the driving is there and the racing."
"Outside of racing it has been less busy so that's nice part of it plus obviously the [Swiss-based] team is very close to where I live so I don't need to travel to different countries, in many ways it helps, I have a bit more time to stay with the family. It's a nice thing."
READ MORE: The inside story of Kimi Raikkonen's legendary first F1 test
At 40, Raikkonen is the oldest driver on the current grid, but he can rest assured he is far from becoming the oldest driver to start a Grand Prix. That accolade belongs to Louis Chiron, who started the 1955 Monaco GP at the age of 55. The oldest race winner? Luigi Fagioli at 53...
Alfa Romeo are yet to announce a launch date for their 2020 challenger, but they have a fellow veteran on board for the upcoming season: Robert Kubica, who recently joined as reserve driver.