'I'm not lacking a lot' – Sainz unconcerned by qualifying deficit to Leclerc so far in 2022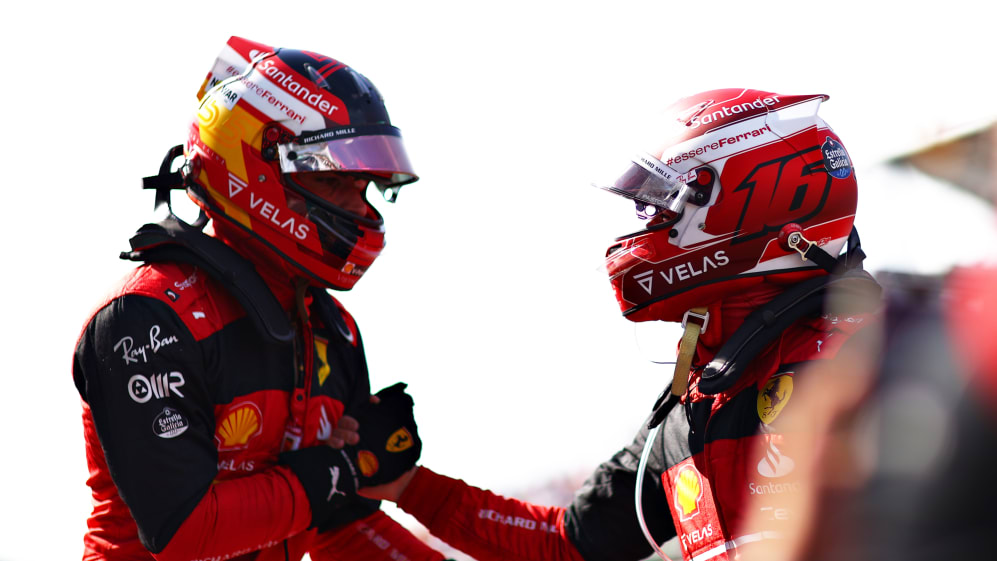 Carlos Sainz has been outqualified by his Ferrari team mate Charles Leclerc in all five races so far in 2022. But speaking ahead of Saturday's qualifying session at his home race at the Circuit de Barcelona-Catalunya, Sainz said he wasn't overly concerned about his qualifying performances, while admitting his record this season is not "great".
Sainz has qualified in the top three on three occasions this season, including a season's-best P2 last time out in Miami. However, he suffered from misfortune in Australia during qualifying, when he left the pit lane late due to an issue with the car, leaving him in P9, before he crashed in qualifying at Imola, leaving him in P10 (although he did start the race in P4 after making up places in the Sprint).
Leclerc on the other hand has been a model of consistency, qualifiying in the top two in all five races, including three pole positions this season. But Sainz believes it is only a matter of time before he outqualifies not only his team mate but the entire field.
READ MORE: Why all eyes are on Ferrari, and home hero Sainz, ahead of the running in Barcelona
"Well, I mean the target is not to only outqualify Charles but to outqualify everyone with a competitive car," said Sainz. "But so far this season it's not a secret that he's found his groove very quickly with this new car and I'm struggling to get on top of it. Even if I'm struggling, I am a tenth off in pretty much every qualifying, so it's not like I'm miles away.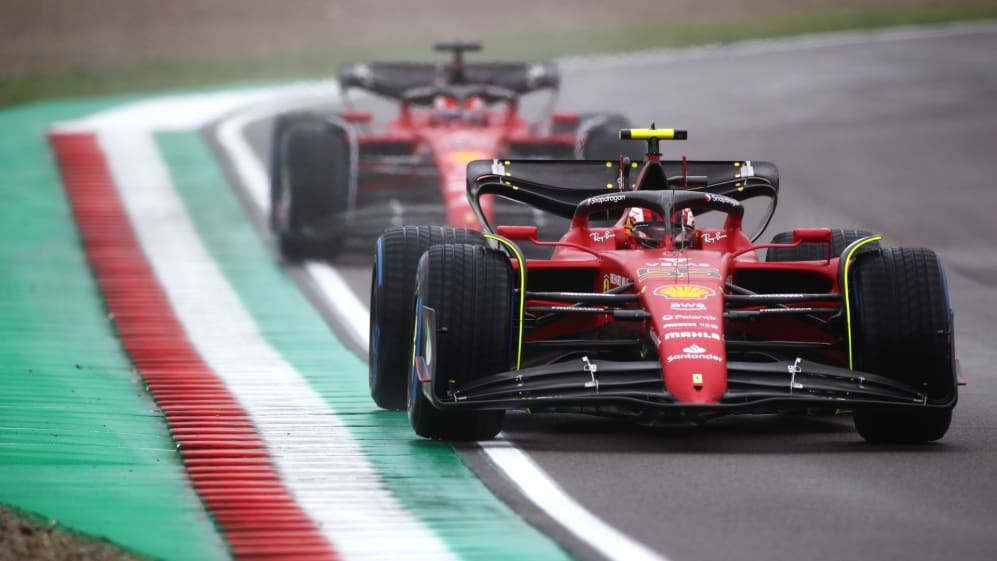 "I feel like I'm within reach, that it could change any weekend, as soon as I figure a bit my head around the exact way that I need to drive the car and the exact way that I need to set it up for my liking. So, the record might not be great and I might not be particularly proud about it but... the last few qualifyings, I have been fighting for pole position so it's not that I am lacking a lot."
Sainz – who was born in Madrid – along with Fernando Alonso will be racing in front of his adoring home fans this weekend at the Spanish Grand Prix. And the nine-time podium finisher spoke of his excitement at how the sport has grown in Spain.
READ MORE: 'I keep dreaming about it' – Sainz says taking first F1 win at home would be 'the best ever'
"It's been amazing. I mean it's a full crowd, we are expecting 300,000 people across the whole weekend, 100,000 on Sunday," said Sainz. "It's the first time in many years that it's full.
"My home grandstand was sold out in a matter of two hours, so there is a big hype around the city, the Grand Prix. I think Formula one is growing everywhere, and Spain is a part of that."