Feature
Why all eyes are on Ferrari, and home hero Sainz, ahead of the running in Barcelona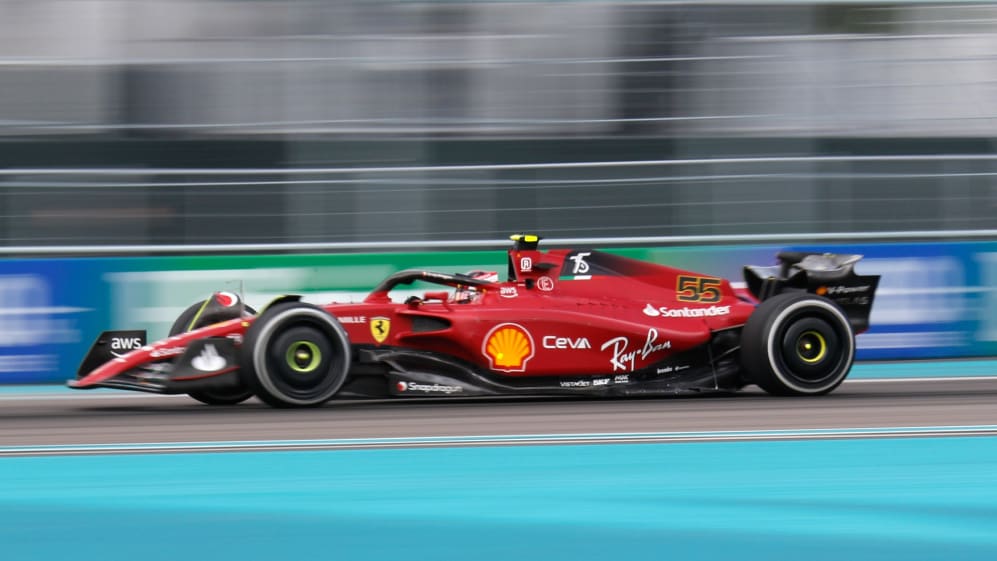 Driving into the Circuit de Barcelona-Catalunya on a gloriously sunny Thursday morning, we were met by a large queue just outside the main gate. At the front, and the cause of the tailback, was Carlos Sainz. The Spaniard's Ferrari Portafino had been swamped by fans, singing his name and jostling for a selfie or an autograph. Sainz did every single one.
Fernando Alonso has been Spain's F1 leading hero these last couple of decades – and while the love for him endures, nine-time podium finisher Sainz is giving him a run for his money these days, especially as he arrives at his home track with a car capable of fighting not just for wins but potentially the world title.
READ MORE: 'I keep dreaming about it' – Sainz says taking first F1 win at home would be 'the best ever'
The 27-year-old has got a 100% scoring record around this place, though he's never been higher than sixth. If he goes three places better and secures a podium – or better still, a first career victory – a sell-out crowd (around 300,000 are expected across the weekend) will erupt.
"I think it's the feeling of driving at home, maybe you give that extra tenth you might have inside yourself," he said when we chatted on Thursday morning. "You have better vibes around you, you're in a good mood, there's people who want you to do well – and I think this gives you a good boost. If I can get my head around this circuit with this car around here, I think I'll be in the fight."
Sainz is surprisingly relaxed for his home race, considering the expectation on his shoulders. The podium in Miami has boosted his confidence, after he managed just one racing lap in the previous two Grands Prix. He's then spent the last week in a training camp in Madrid before heading over to Barcelona.
He was a busy man on Thursday, the Spaniard back-to-backing one-two-one interviews for an hour in the morning before rattling off a flurry of autographs on photo cards and caps for team guests.
But the team have controlled his commitments to make it as normal as possible, rather than packing his schedule to meet demand. That'll allow him to focus on a race weekend where many feel he can finally break his winless streak in F1. To do that, he'll need his Ferrari to be in tip-top shape.
WATCH: 5 of the most dramatic moments from the Spanish Grand Prix archives
The F1-75 has been an impressive beast this season, winning two of the opening three races. But it's fallen behind Red Bull's RB18 on pure performance in the last couple of events, with the two leading contenders taking differing approaches to development. While Red Bull have brought parts to each race, Ferrari opted to wait until Spain before adding anything new to the car.
And they are set, it is believed, to unleash a large upgraded aerodynamic package that includes significant improvements to the floor, plus tweaks to the rear wing. There are also some parts that will run in first practice before being taken off for the remainder of the weekend – as the sole purpose of running them is for data gathering.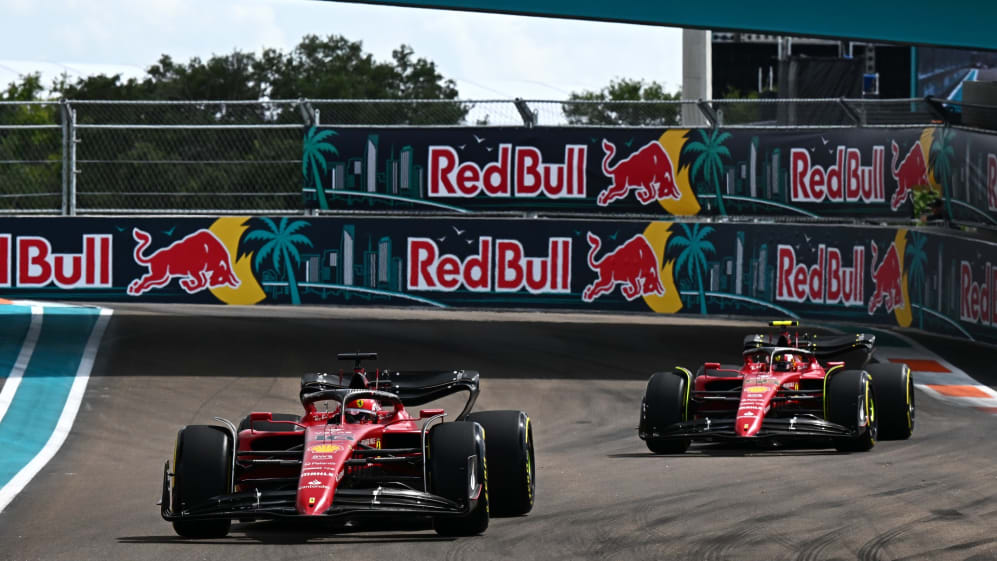 Data suggests there's only around a tenth or two between the leading two teams right now, which means Ferrari – who have run essentially the same car since they launched it – could slash the gap and even move ahead here in Spain should the updates work as anticipated.
There's also a split in the midfield in terms of approaches to updates. While McLaren have brought a suite of parts, believed to be worth around half a second of lap time, with Alfa Romeo and Aston Martin also bringing sizeable update packages, the likes of Alpine and Haas are light. They're taking different approaches, Alpine targeting Monaco for some new bits, while Haas are eyeing France.
FORM GUIDE: Can anyone disrupt Leclerc and Verstappen in Spain?
Barcelona is a favourite among teams when trying to assess the performance of the cars. It's got a good mix of corners – slow, medium and fast – plus a layout that doesn't trigger too many red flags means data collection can be efficient whether it's pre-season or first practice. And that means they can get a good read of the new parts, while also giving us a look at who has improved since Barcelona testing.
Intrigue aplenty, then, this weekend. Can Ferrari hit back and wrestle back control from Red Bull? Will championship leader Charles Leclerc stall his title rival Max Verstappen's momentum? Whose upgrades will deliver the most lap time? Who will struggle to understand their package? And will a sell-out crowd get their dream result with Sainz and Alonso on the podium? Not long until we get some answers.