'I'm often grateful for crappy days' says Hamilton as he vows that Mercedes will learn from Monaco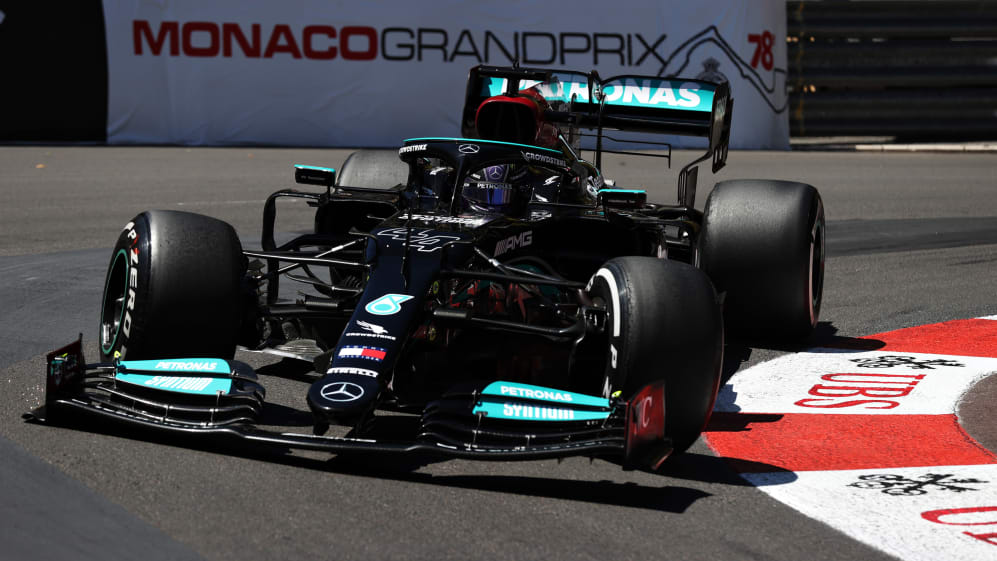 Mercedes have long said that the days they lose are the days they learn the most, and Lewis Hamilton reiterated that mindset after the Silver Arrows' difficult weekend in Monaco, when they surrendered the lead to Max Verstappen and Red Bull in the drivers' and constructors' championships respectively.
Monaco 2021 heralded Hamilton's worst Monaco finish since 2017, and, given Valtteri Bottas's retirement, Mercedes' worst finish since 2011 when Michael Schumacher retired from the race and Nico Rosberg finished 11th. But rather than feel down about things, Hamilton said that the team will use that disappointment as motivation to recover.
Jolyon Palmer: Why Hamilton was so frustrated by Mercedes' strategy call in Monaco
"I'm often grateful for crappy days like this, as it is days [like this] when you learn the most," he said after the race. "If you're winning all the time, you learn less. There's a lot to take from this weekend, and we don't have all the answers, but it will force us to have to go and search for them.
"There won't be silence between now and the next race, we'll have meetings, just so we're clear on what happened and where we went and what things we might want to… the reasons we have all the championships we have is we made plenty of mistakes, but we always come back stronger. And we learn from them," he added.
Hamilton was incensed by what he perceived to be a backfiring strategy call that left him seventh in the last race, while Bottas was baffled by a pit stop that left his wheel stuck to the car all the way back to the team's HQ, but the reigning champion explained that no individuals would bear the blame for the team's mistakes.
He said: "We don't like to kick each other when we're down. I think… there's no finger pointing, so no one individual that takes the blame. We win and we lose as a team. We have a very open and honest discussion and it's not personal.
READ MORE: 'We can't afford another weekend like Monaco' says Hamilton after losing championship lead
"It's like: 'hey man this should have been better, this should have been better, why didn't we do this?', we all take everything onboard. It's constructive discussions, and if there's any constructive criticism we take it onboard, then we huddle up, do the work, get on the call," he concluded.
The Silver Arrows took a one-two in the 2019 Azerbaijan Grand Prix but they've had their own drama at Baku before, with Bottas losing a likely win in 2018 thanks to a puncture – while Hamilton and Vettel had their own infamous coming-together behind the Safety Car in 2017…