Feature
Jolyon Palmer: Why Hamilton was so frustrated by Mercedes' strategy call in Monaco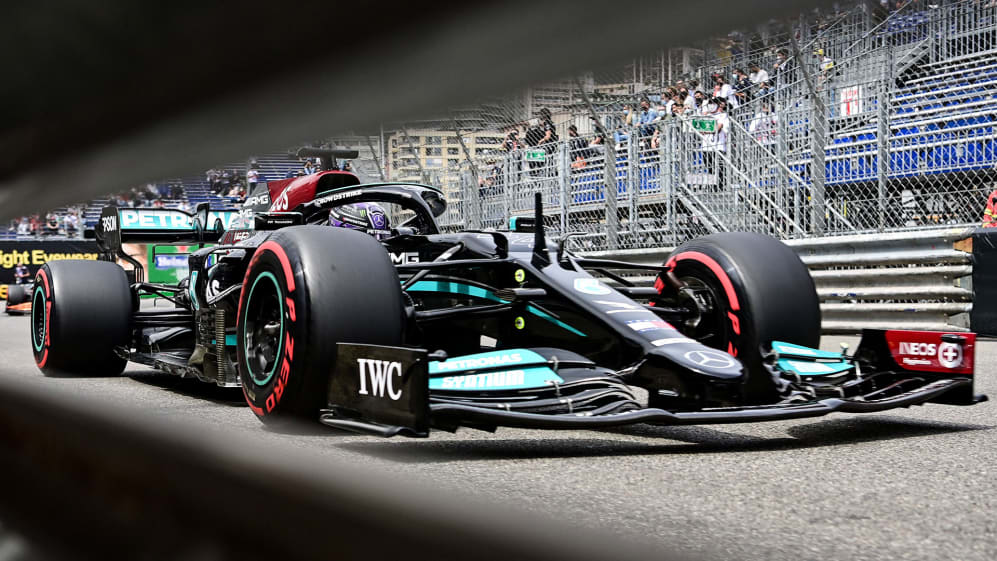 Track position is critical in Monaco, and we saw that more clearly than ever this year, with no on track overtaking after the first lap.
Given that, it was always going to be difficult for pre-race championship leader Lewis Hamilton to move up from his seventh place qualifying position, but for Hamilton to actually end up further back than where he started was unthinkable, and it left him openly criticising the team's strategy.
Mercedes have had some brilliant strategies this year, and Hamilton has praised them for their calls in both Bahrain and Barcelona, but in Monaco it was quite the opposite for the Silver Arrows and it compounded a miserable weekend for the team.
READ MORE: Undercut vs overcut – Why tyre strategy was so finely poised in Monaco, and why Hamilton couldn't make either work
Free air is essential in Monaco and it's what any team who has a driver out of position on the grid should be chasing with regards to strategy.
Mercedes were guilty of being too narrow minded on Sunday, going all out for a win or bust strategy to beat Pierre Gasly's AlphaTauri and secure fifth.
By pitting early they clearly were attempting the undercut on Gasly – but even if that had worked, everybody ahead would have pitted and covered off Hamilton, so they would have gained maximum one place in the race.
But even the undercut didn't work. Hamilton was over a second away from Gasly when he pitted, onto a hard tyre which doesn't warm up very well, on top of what is an inherent weakness for Mercedes this season in terms of getting temperature into the tyres.
READ MORE: 6 Winners and 5 Losers from Monaco – Who had a day to remember in the Principality?
That meant Gasly could match Hamilton's out lap, on his 30 lap old soft tyres and emerge ahead, also on a hard tyre set.
But that was then an even bigger issue for Hamilton.
Because now not only was he still stuck behind Gasly, but now Gasly was on a slower tyre, with poor warm-up, and having to check his mirrors for good measure and not concentrate on putting in relative qualifying laps through the pitstop phase.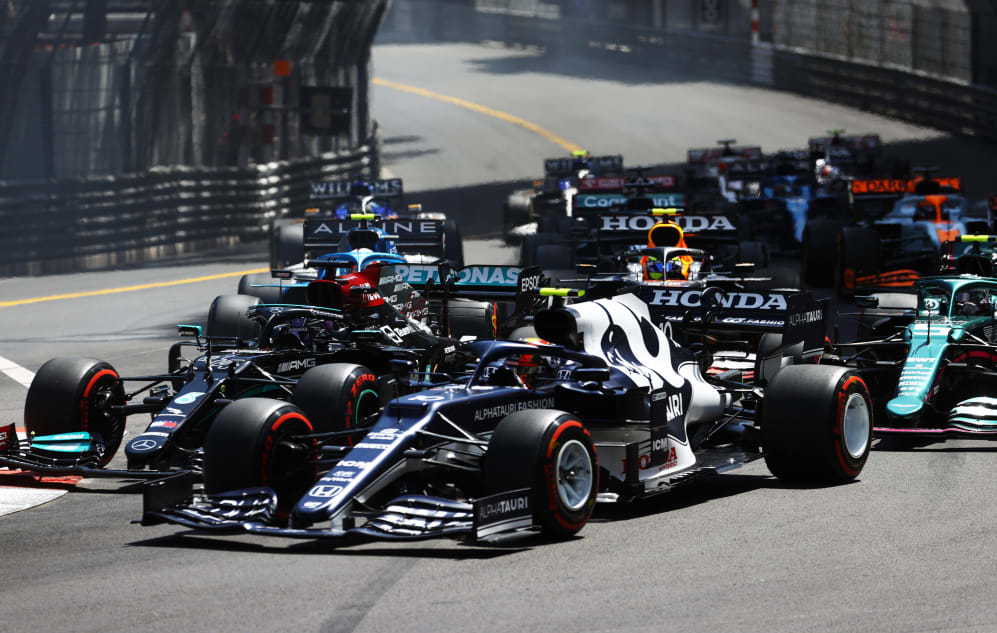 With Hamilton stuck behind the slower Gasly, first Sebastian Vettel and then Sergio Perez also managed to overcut the Mercedes, and you could hear the frustration in Hamilton's voice grow with every bit of bad news.
In fact Red Bull and Sergio Perez showed Mercedes how it should have been done in Monaco, something I'm sure they will take extra satisfaction after the strategy duels so far this season between the two teams.
RACE HIGHLIGHTS: Watch all the key moments from Verstappen's Monaco GP win
Perez saved his tyres early on and when everybody pitted in a chain reaction to Hamilton's stop, Perez could continue going around three seconds per lap faster than the Gasly/Hamilton battle.
This was the clear bit of track Hamilton should have waited for, rather than pitting early and being snookered on strategy immediately. Not only that but had there been a safety car after Hamilton's stop, Perez would have benefitted immeasurably more still.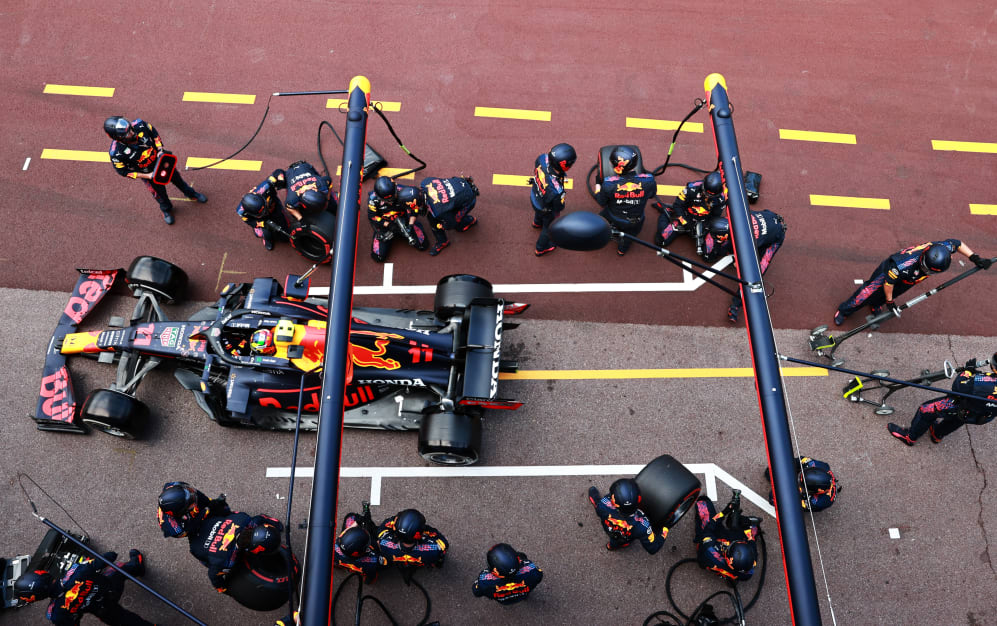 Had Mercedes not pitted first they would have needed to wait for somebody else to take the plunge, as Perez and Vettel did. It was Hamilton's stop which dragged Gasly out of position and helped the Aston Martin and Red Bull drivers pass him as well.
Possibly nobody would have pitted early without Mercedes bringing Hamilton in, but even that would have been a better outcome for Hamilton as it guarantees he doesn't lose a place, and still gives him strategy options ahead.
READ MORE: Ross Brawn on Leclerc's Monaco heartbreak, the next generation – and his driver of the day
Hamilton and Mercedes have been such a strong and formidable partnership for years now, and it has been the case in 2021 so far as well, but in Monaco it was rare to see Lewis so obviously pointing the finger at the strategists.
I can fully understand his frustration though. As a driver you have to obey what you are told over the radio, because you trust that your team on the pit wall and back at base have more information available to them and can make the correct decision. In Monaco it was far from the case.
But to make matters worse, it appeared that the driver and team were on completely different wavelengths on what they were expecting.
Whilst Bottas was reporting tyre wear, something which may have got Mercedes nervous about the state of Hamilton's tyres. Lewis was actually driving far more conservatively than his team mate early on in a bid to keep them alive and go long.
READ MORE: Hamilton blasts 'really, really poor performance' from Mercedes after taking P7 in Monaco
Bottas was hounding Verstappen early on, staying around one second away for the first 10 laps. Hamilton meanwhile was behind Gasly, but was sitting between two and three seconds back, looking slow and anonymous, but he was clearly nursing his tyres, waiting for the track to open up for him.
We've seen Lewis be a master on his tyres so many times, and make an extended first stint work to his advantage. But whilst he was all set to try and do that again, following his team's orders, they were basically in check mate by lap 30, back where they started in seventh position, despite the pole sitter not racing, and Bottas retiring from the race.
LISTEN: 'I've never been completely convinced that Lewis likes Monaco' – The F1 Nation team on the Monaco GP
It's mistakes outside of a driver's control that can be the hardest to take and both Lewis and the Mercedes team were understandably beaten up on Sunday evening.
The good news for them though is that Monaco is an outlier, a track like no other in the calendar, and it's usually been a strong one for Red Bull over the years. At least that's out of the way for Mercedes now and they can focus on recovering on another street circuit next at Baku.